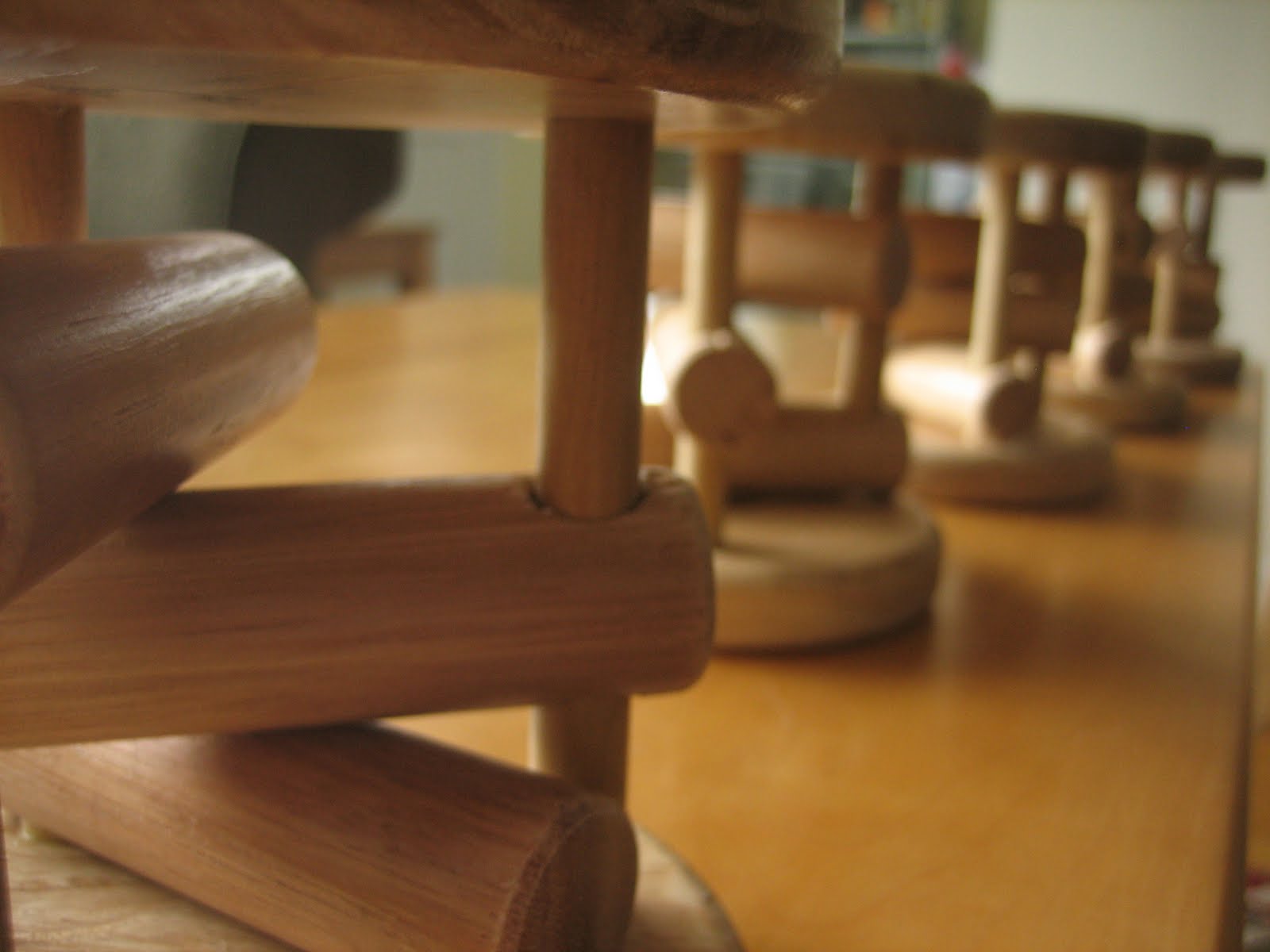 Much like a few years back when all of our Saskatoon friends were done with the weddings and moved onto the baby making, it would seem that the westerly winds have brought the infant-bearing instinct to Vancouver.  If I look back at my fond memories of being 1-month old, I imagine being surround by wooden pull-toys and hand-cranked automatons that tortured my living soul for not having the innate gift of bipedal movement or…well, any motor skills whatsoever.  So what do you make for the drooling individual aged 0 to 1?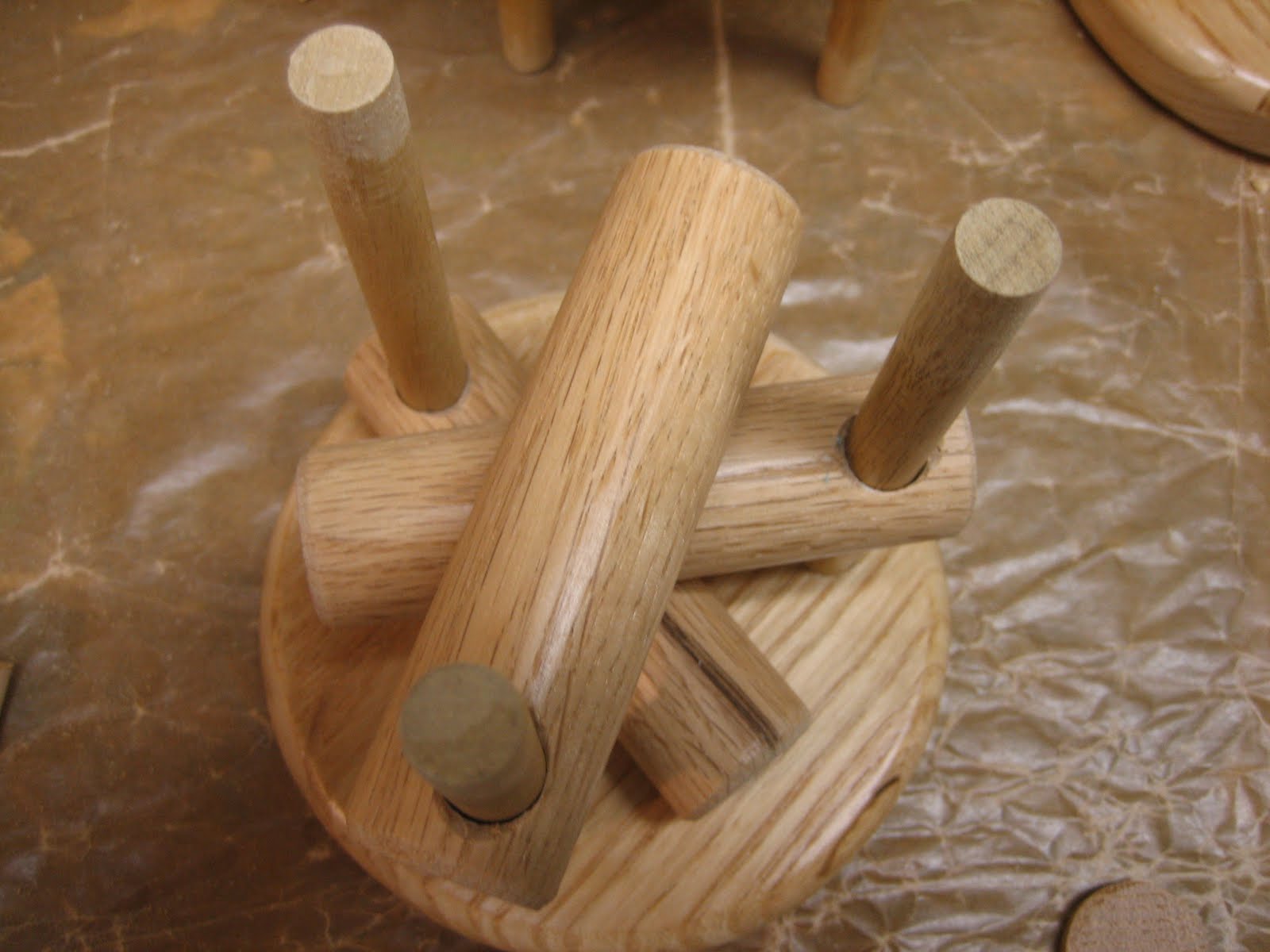 Here's something I made for my youngest niece back in 2008.  It's essentially a large rattle…critics commented on possibly it being a bit too large…and I could possibly have agreed.  But in my defence, I had not seen her much, so how could I have known how large her head was…or that the rattle would exceed the size of it?
My problem with tiny, delicate toys is the inherent risk of cheaply made toys.  Baby leans on toy…structurally under-engineered dowel breaks…baby falls on exposed dowel…GAH!  Nope, not on my watch.  Over-engineer everything and there won't be a question of safety, just unaesthetic robustness and a couple comments from the peanut gallery.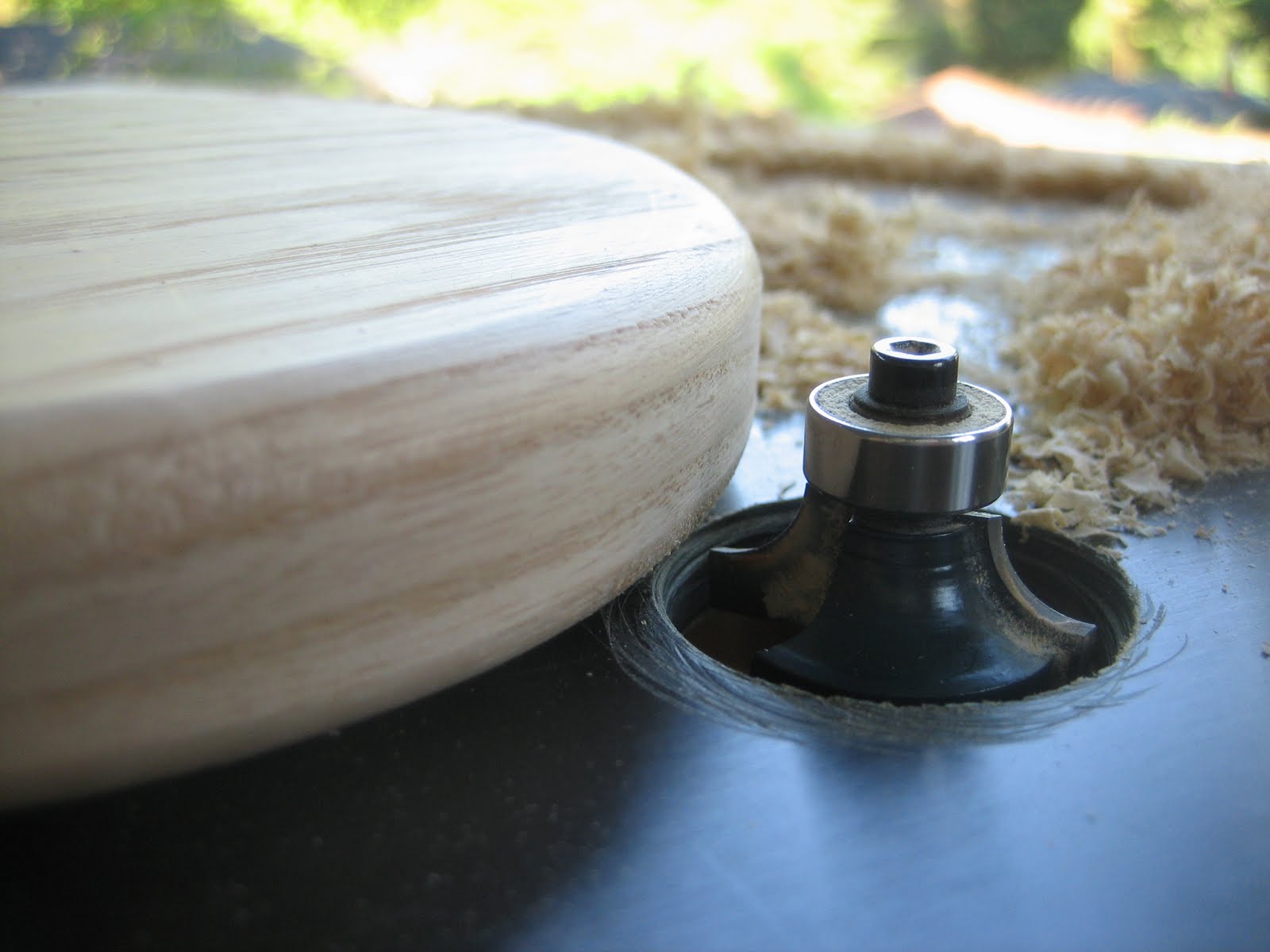 Anyway, I attempted to make one earlier this year, but while using the router to round-over the edges, I let my guard down and the disk very dangerously kicked out.  I don't remember having this problem last time, but I'm using much harder wood and a more powerful router than 3 years back.  But long story short, I needed to regroup.  And that I did, with a safer setup and better equipment, I set out to start mass-producing to catch up on baby presents.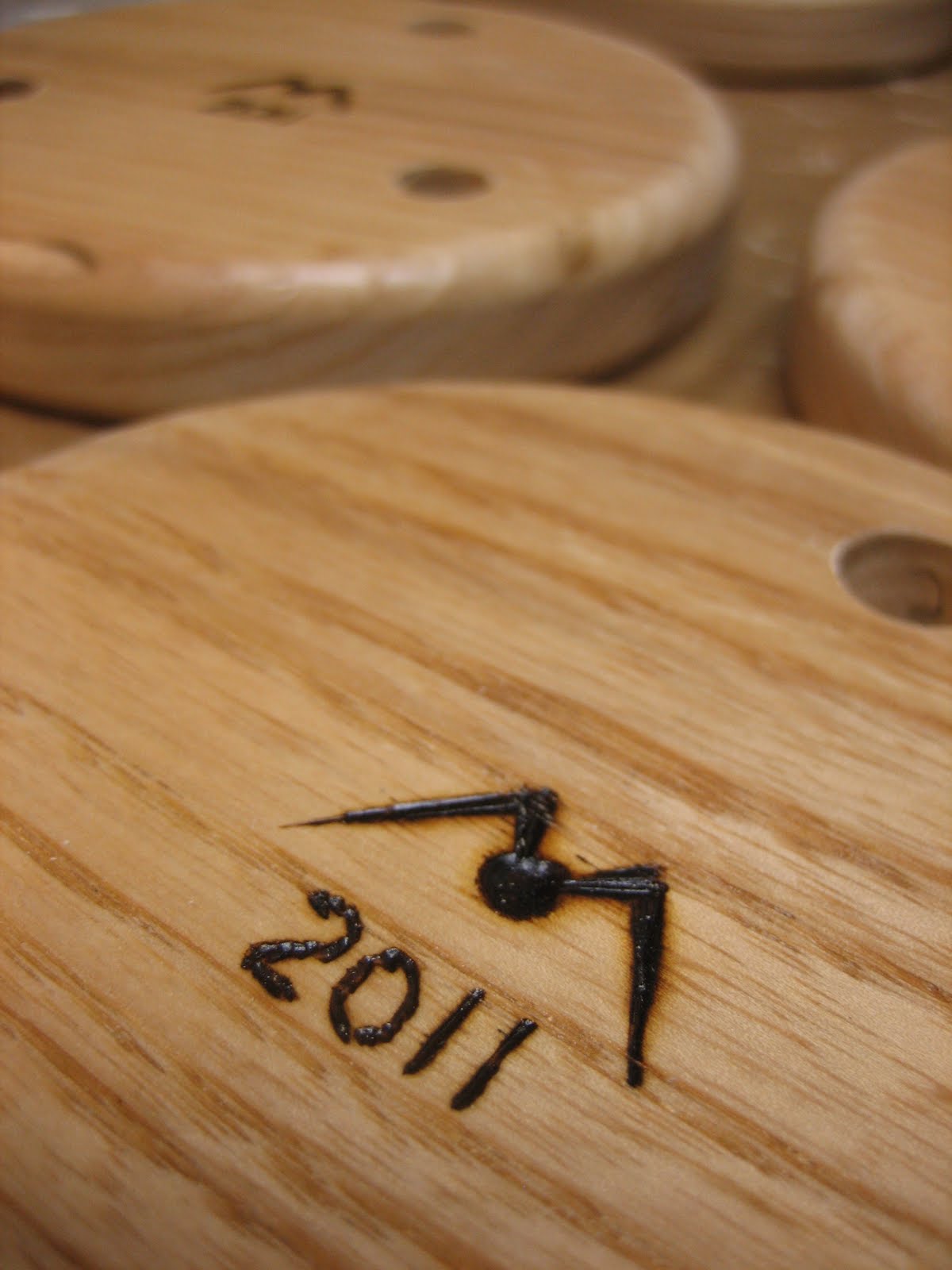 On a personal note, this is where my Spider-M logo first appeared.  Mom suggested it while we were staying in the Saskatoon hospital at Christmas in 2008 and brainstorming potential signatures for my woodworking.  I've been using it ever since.