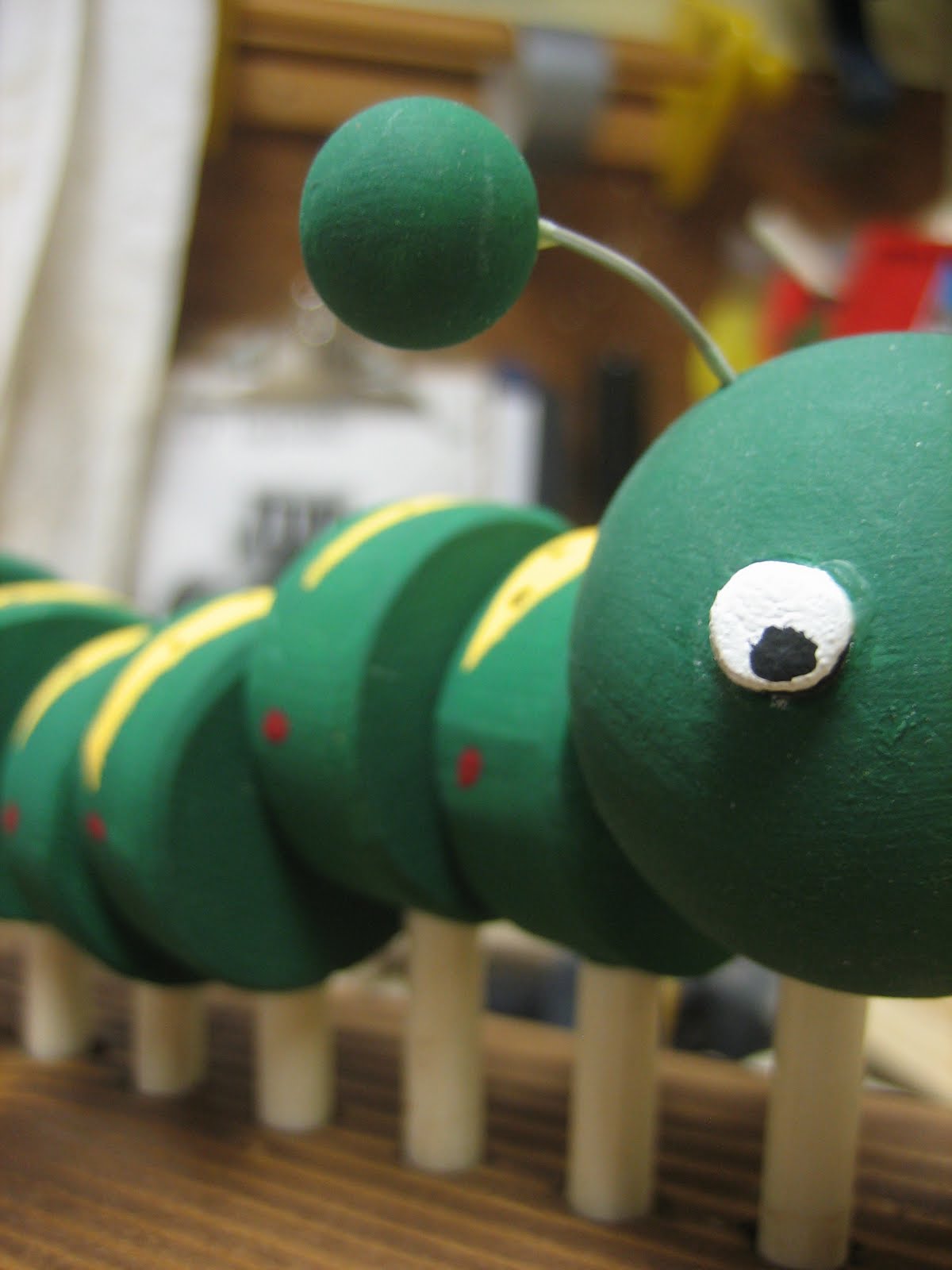 I've always found automata strangely fascinating.  Yes, it's a fairly broad topic that can describe any self-operating machine, but I'm primarily talking about the wooden ones.  The kind of engineering delights that use cams and gears, cranks and crank shafts, levers and linkages!  It could be as simple as a wind-powered rooftop whirligigs — yup, that's it's actual name — that animates a lumberjack chopping wood.  Or on the opposite end of complexity spectrum of automata, amazing kinetic sculptures that artists like Reuben Margolin or Theo Jansen design!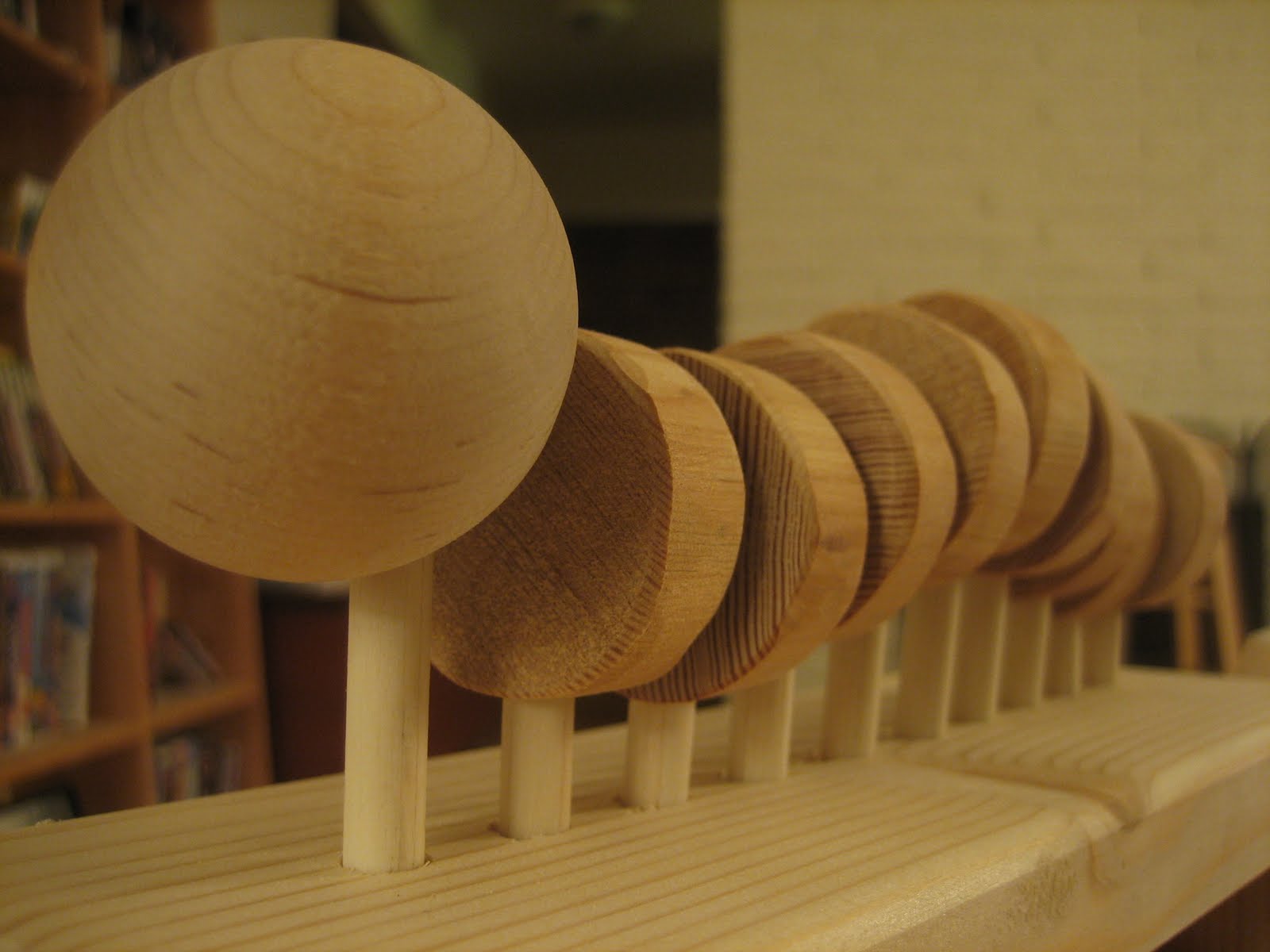 Obviously, crazy wave machines by a frizzy-haired hippy mad scientist — the aforementioned Margolin

— are far beyond my realm of expertise, so I went with something a little more realistic for my first foray into the magical world of automata…the Crawling Caterpillar.
As it happens, this is Mother's Day weekend, so I wanted to do something that reminded me of my wonderful mom, a green-thumbed enthusiast.  Yes, I am aware that caterpillars are the bane of a gardener's existence as they ravage all their relentlessly hard work… In fact, I'm fairly certain my mom hated caterpillars, despite their beautifully fluttering counterparts that beg for forgiveness come cocooning day.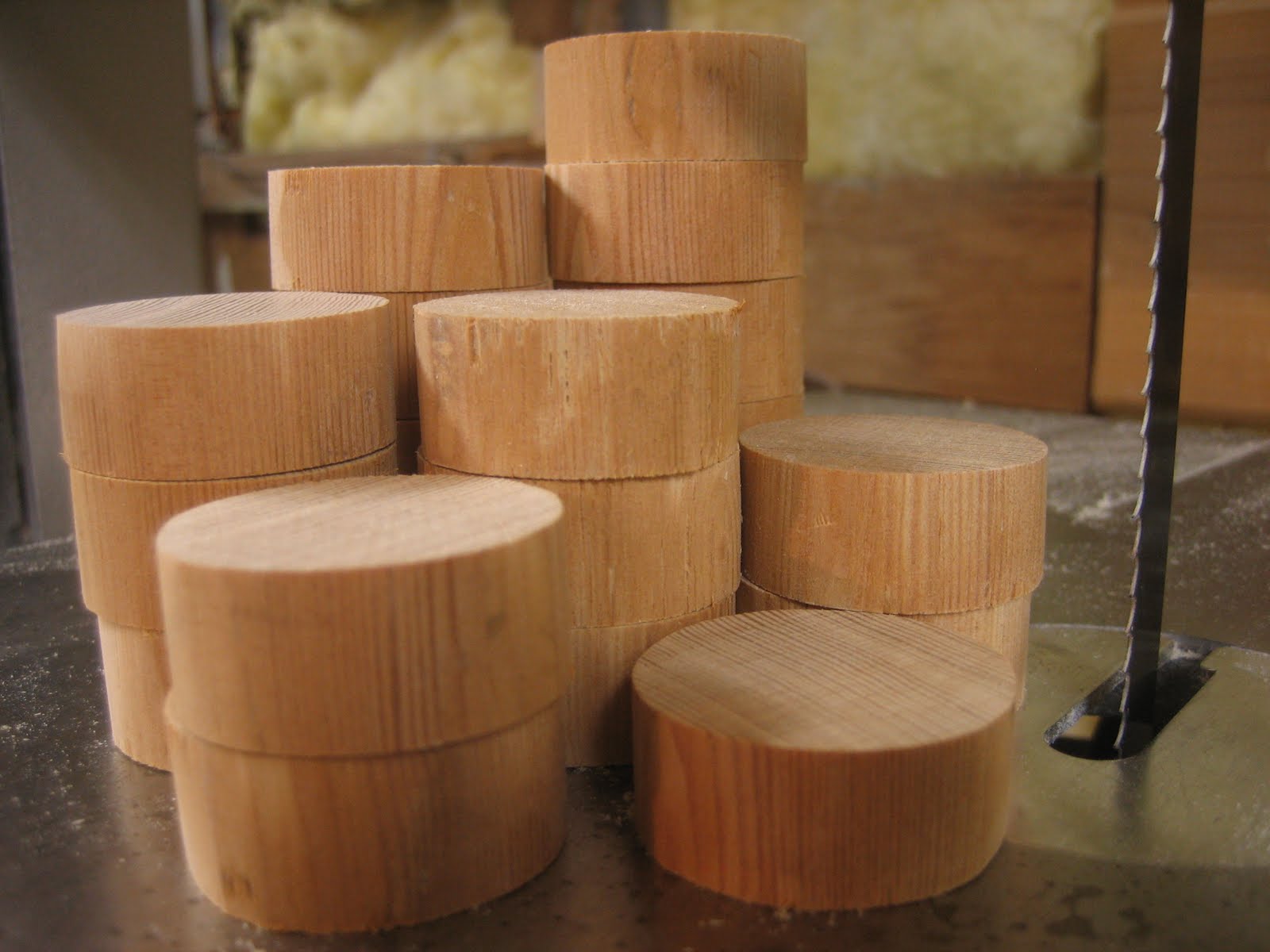 Sadly, I am far from capable of making the alternative automaton that animates a small Chinese lady chasing caterpillars around the yard with a hammer and trowel.  I actually like to think of this automaton as a caterpillar that has been diced into 10 pieces and mounted on pikes as a ritualistic sacrifice to ward off any remaining plant-eating pests.  I think mom would have been pleased!  :)
As for the technical details, the caterpillar and cams are made from 100% reclaimed Saskatchewan wood…well, a closet rod from my old house.  :)  The dovetailed box is made from I-can't-believe-it's-not-walnut pine.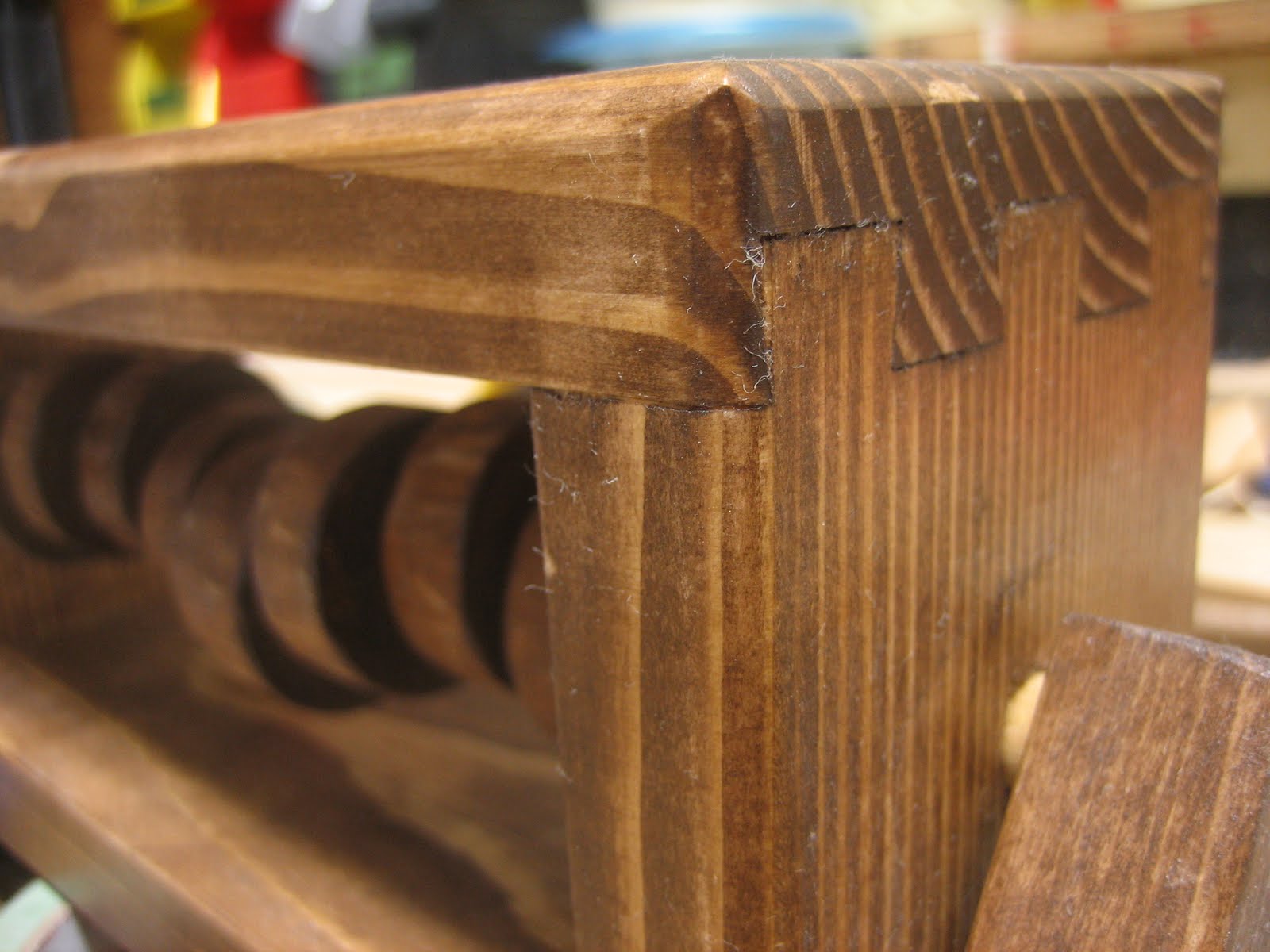 I had originally planned to only paint the outside surface of the caterpillar green, such that the unpainted grain would look like the caterpillar guts if you looked between the slices and dices, as per the aforementioned piking.  :) Unfortunately, I am quite possibly the worst painter ever and can't mask a squared surface properly to save life, let alone a circular one.  It didn't work as well a I'd hoped, so I went with the simpler non-gut-gushing caterpillar.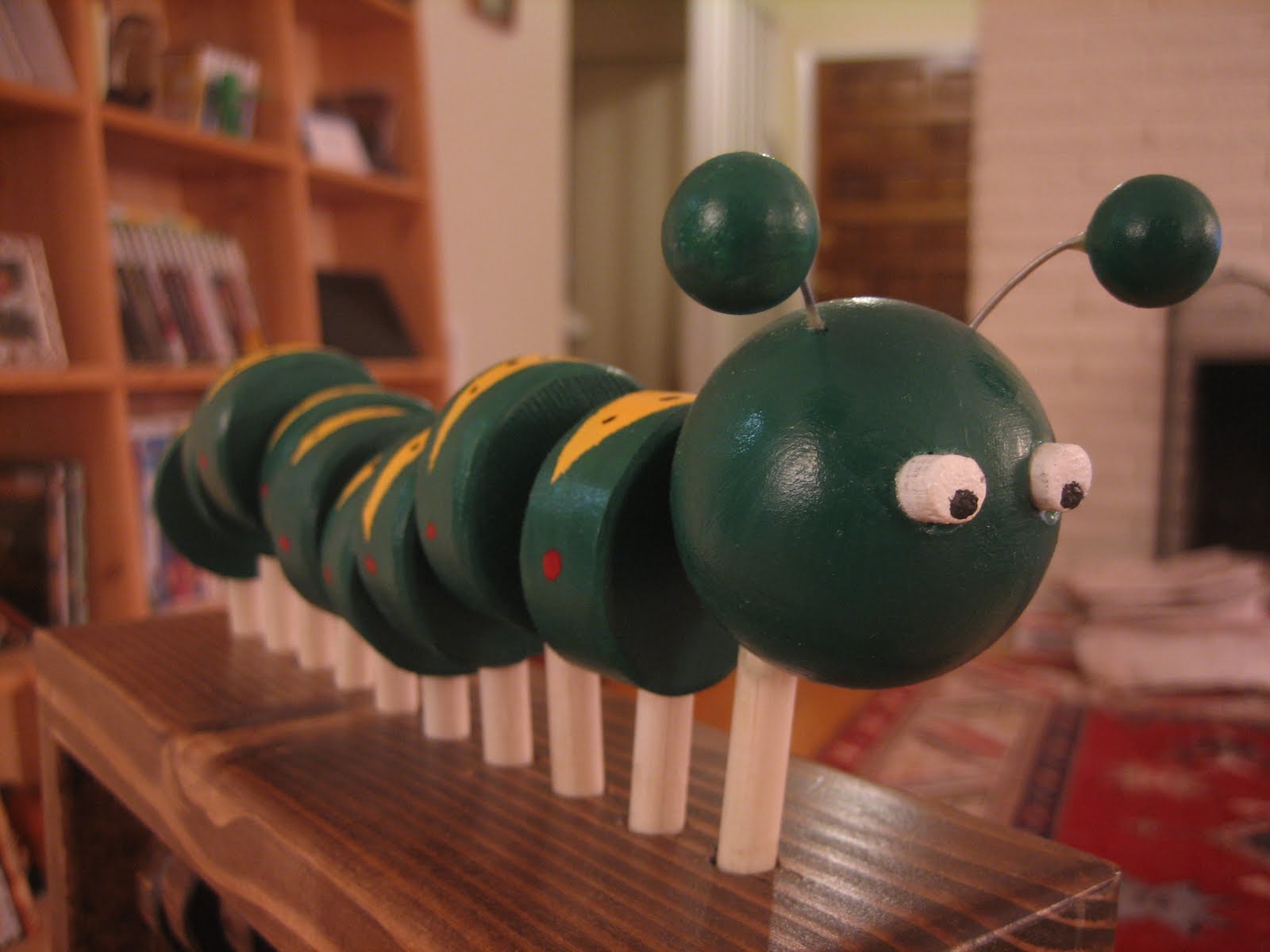 Below is a video of how it works. Sorry it's so blurry; my camera couldn't decide on what to focus on.  :(
In any case, happy mother's day, everyone!  Remind your mom how important she is to you!
Love you, mom!
Song:  5 Years Time
Artist:  Noah and the Whale, 2007