As of Tuesday, I was officially unemployed and, with that, completely devoid of any responsibility for the coming days, leaving me undistracted for the next phase of garage construction. Watching concrete dry has never been so satisfying.
Forms and Footings
Closest to the house, the walls will likely be as high as 8′ tall, so the footings need to be almost 3′ wide. And despite the retaining wall on the alley-side being only 3′ to 4′ tall, there's so much pressure from the steep slope of the yard that those footings need to be almost 4′ wide! It ends up being about 18 yards of concrete for the footings alone!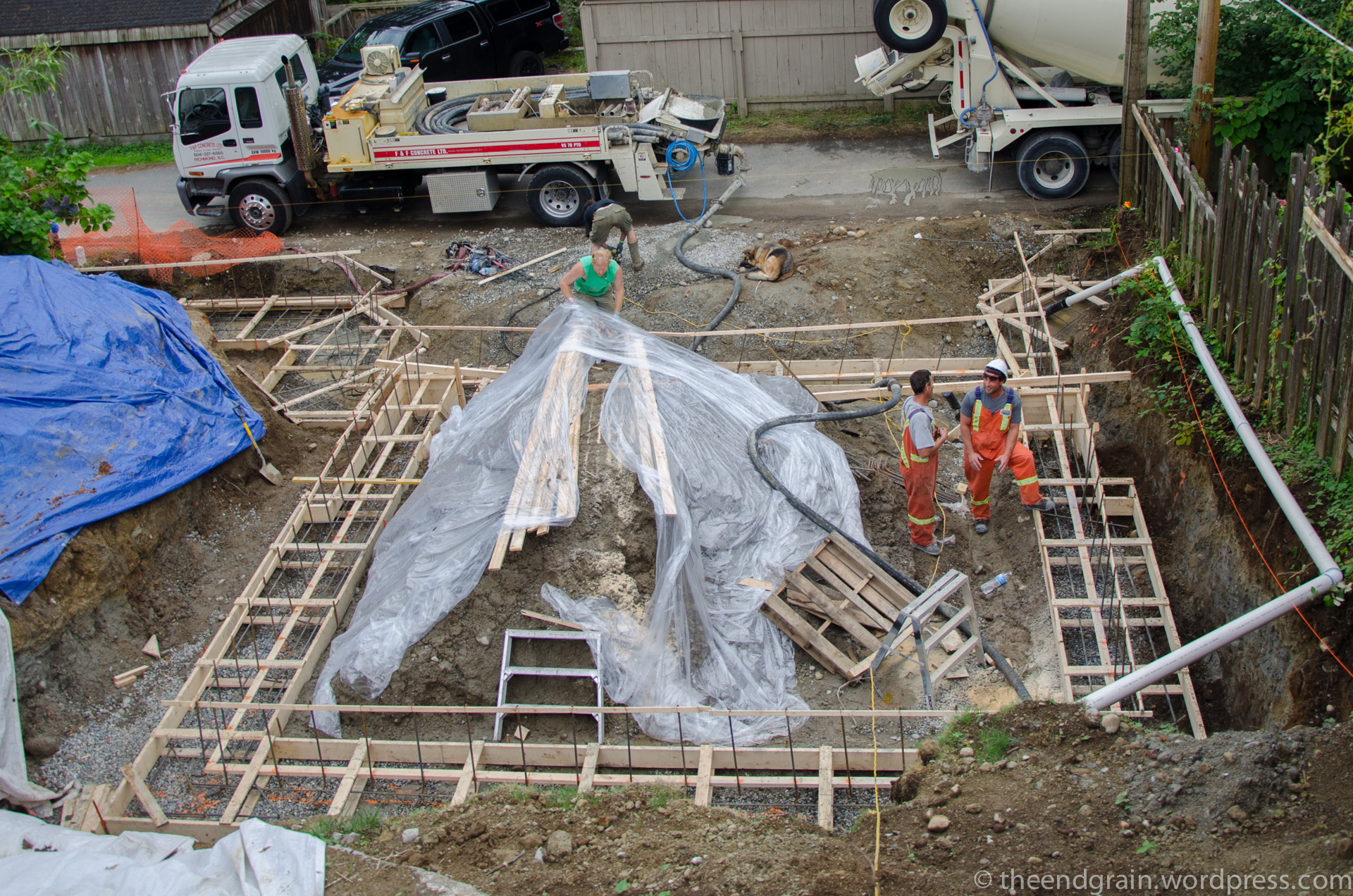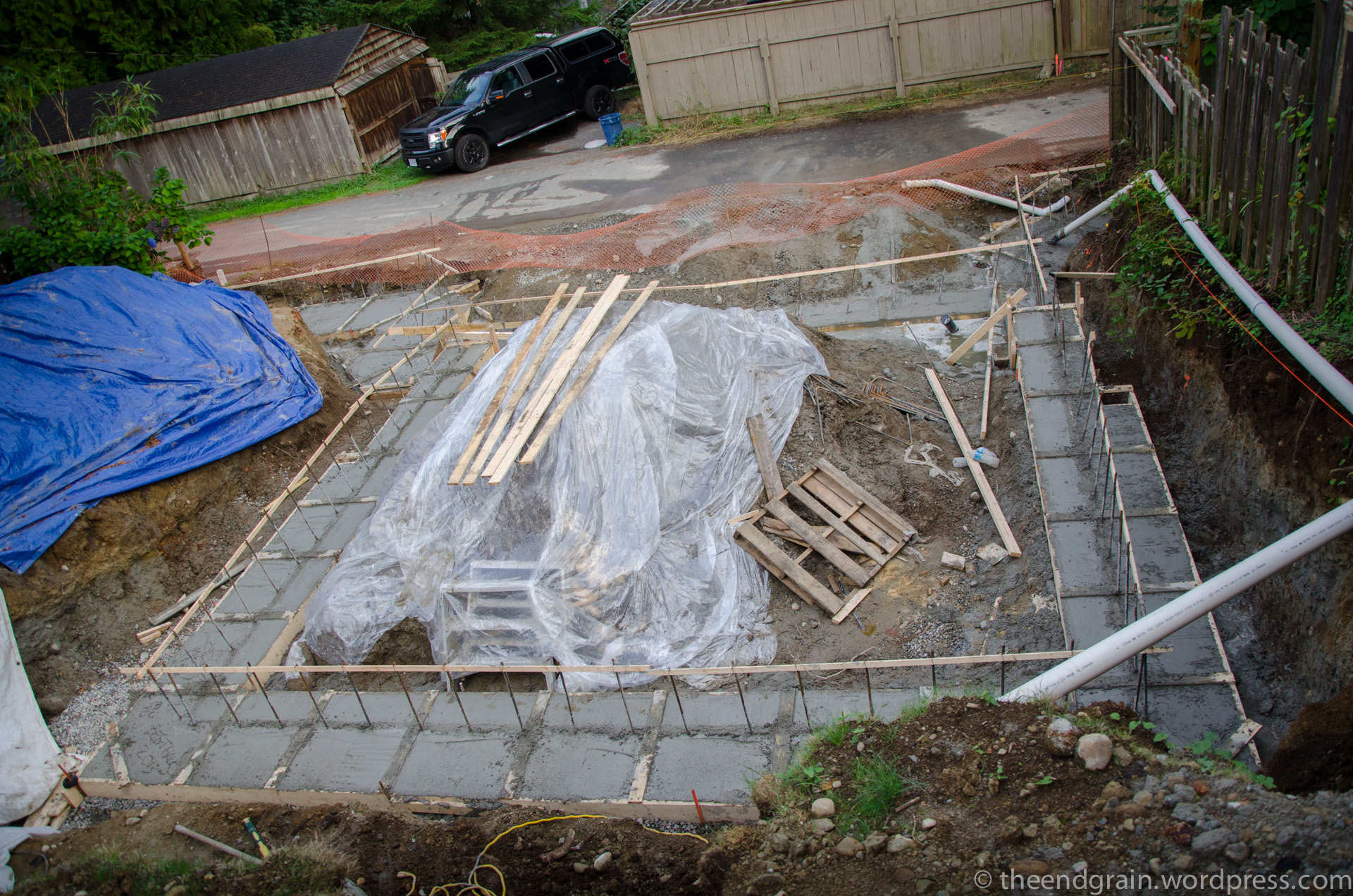 Interim Timelapse (Day 1 to 6)
I've been scripting and processing timelapse frames. Below is a compilation of the first 6 days of construction, starting with the excavation shown in the previous 2 posts and ending with the footings concrete pour.
Frames are shot at 90-second intervals and played at 30fps. I'm using a combination of tcl, SIPS, Panolapse, Timelapse Assembler, and iMovie to create the video. Unfortunately, I'm losing resolution at the Panolapse step, so my next attempt might involve writing something homebrew to create the same panning effect, as well as automate the flow a little more.
Miscellaneous Photos