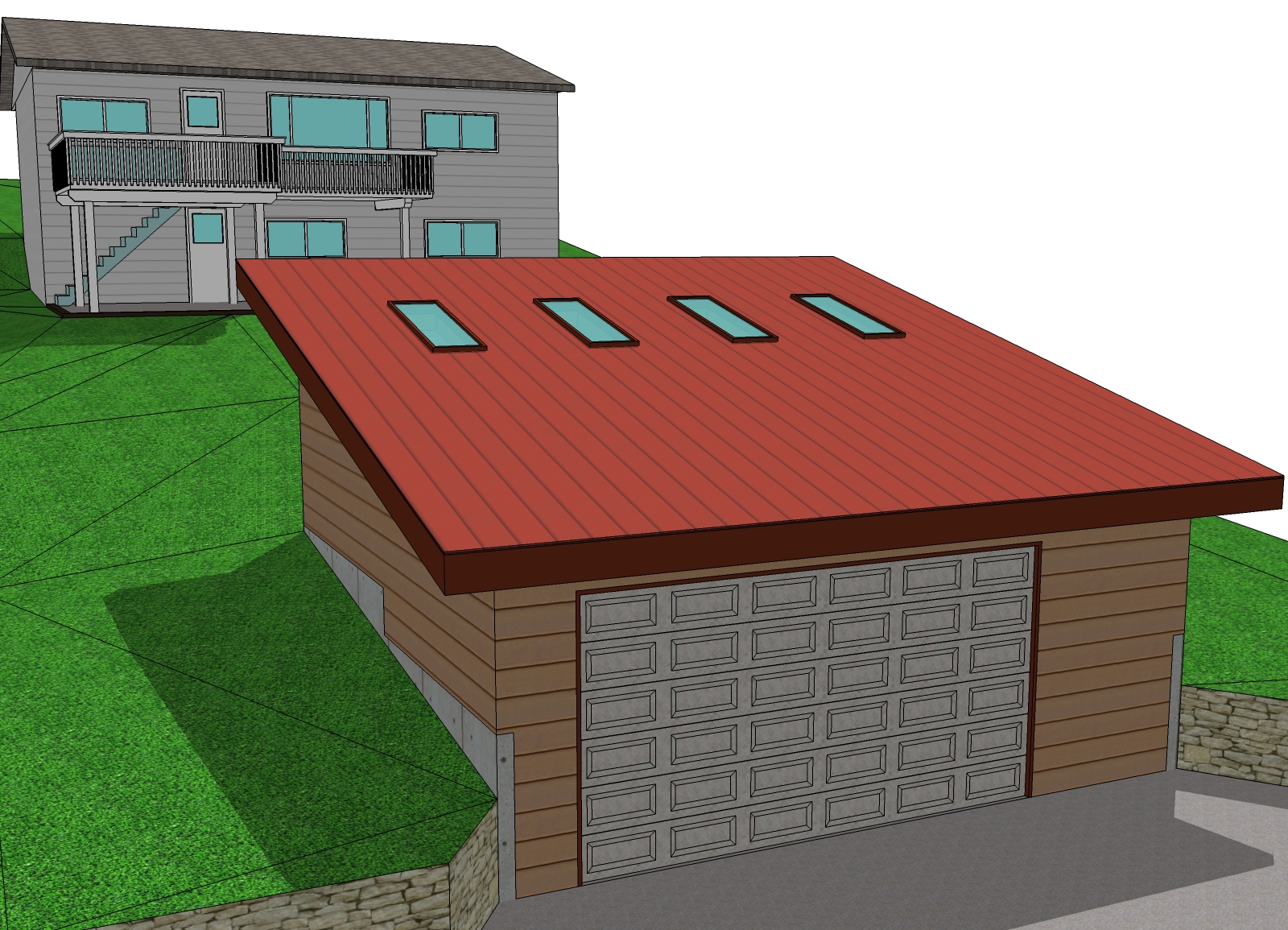 After many runs at this project, I have finally settled on a design for the garage.
It felt like we were back in University, madly driving back-and-forth to Staples to make mass copies of the project report and assembling them on the living room floor in order to meet the fast-approaching morning deadline.
But it is done…and…it. is. GLORIOUS.

What we have here is a 600 sqft slab with an additional 150 sqft loft with a yard-side access door.  The 3:12-sloped skillion-style roof is 17.5′ at its peak and 10′ at its low, with plenty of 2′x4′ skylights for natural light.  I'm hoping for an oversized overhead door with custom tracks to run the panels parallel to the vaulted ceiling to retain as much ceiling height as possible…
It will be submitted to the District in the morning and reviewed by the Board of Variance later this month to decide whether or not they permit me the variances on maximum height and size for outbuildings.  If they do, my next steps will be to draw up some proper building blueprints, get an engineer to stamp them and apply for the building permit.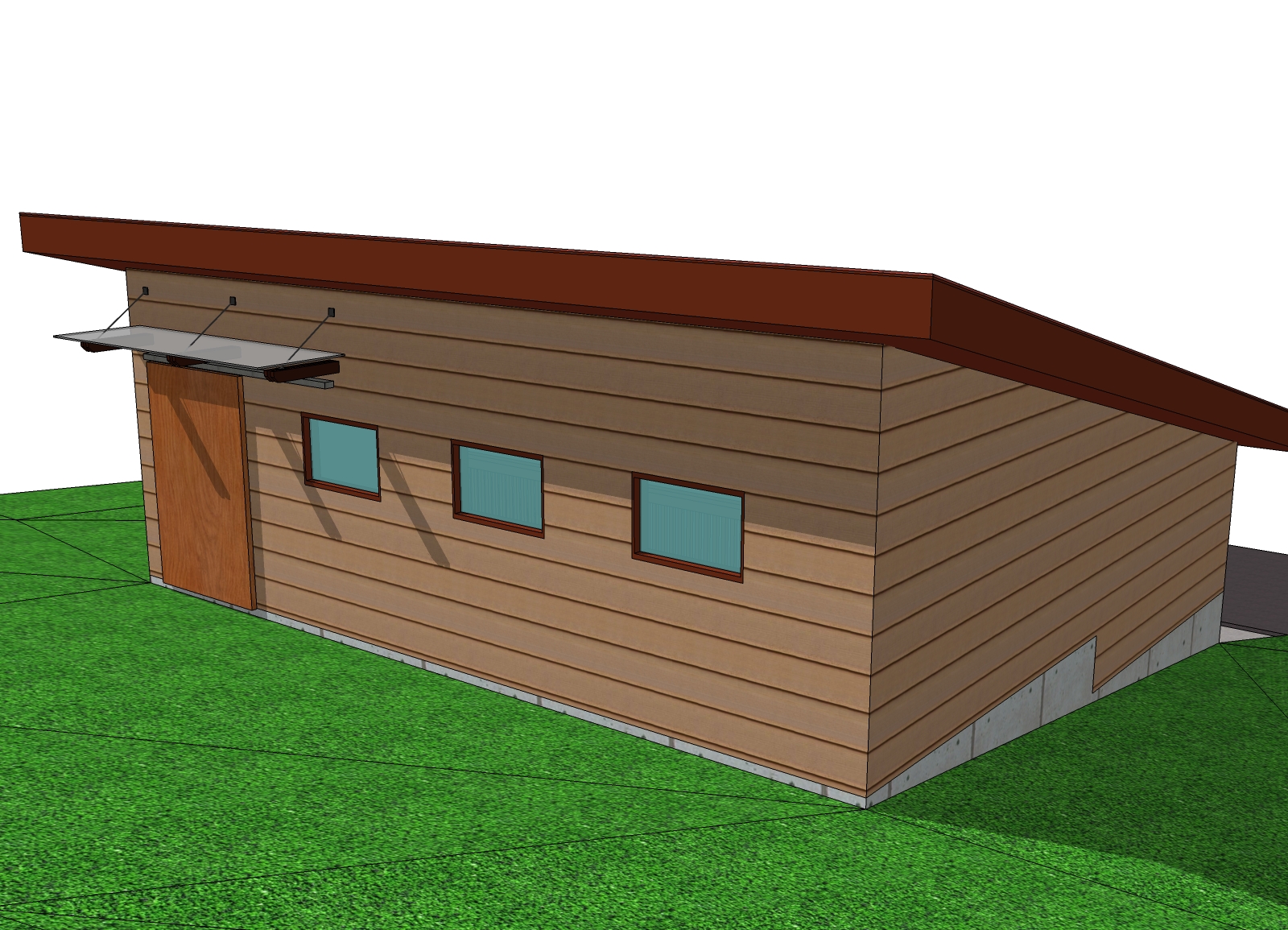 The concrete will be the most expensive and complicated part of this project.  Gone are the Saskatoon days when I could just pour a slab and be done with it.  Nope!  We're basically pouring a basement foundation.  Ideally, I'll be able to pour the concrete before the end of the year and let it cure under an insulating snow layer of the coming Winter.  I'll be ready to frame at the first sign of Spring.
Pending approval from the Board of Variance and District, these are the sorts of things I'll be needing, if anyone has recommendations:
Structural Engineer

Need to stamp building blueprints
Possibly draw up the building blueprints based on existing concepts, if the price is right and I'm feeling lazy
Demolition and Disposal (Trent!  Team SWAT?)

Removal of current garage and asphalt slab
Removal of stone-and-mortar wall
Removal of excess soil
Concrete Guys

Need forms and pouring of slab and foundation walls
Approximately 20 yards of concrete
Electrician (Jamie?)

Dual-master service into the garage
Underground supply to house and replacement of existing master
Plumber

Supply into garage
Perimeter drainage
Drainage hookup into city sewage lines
And so it begins…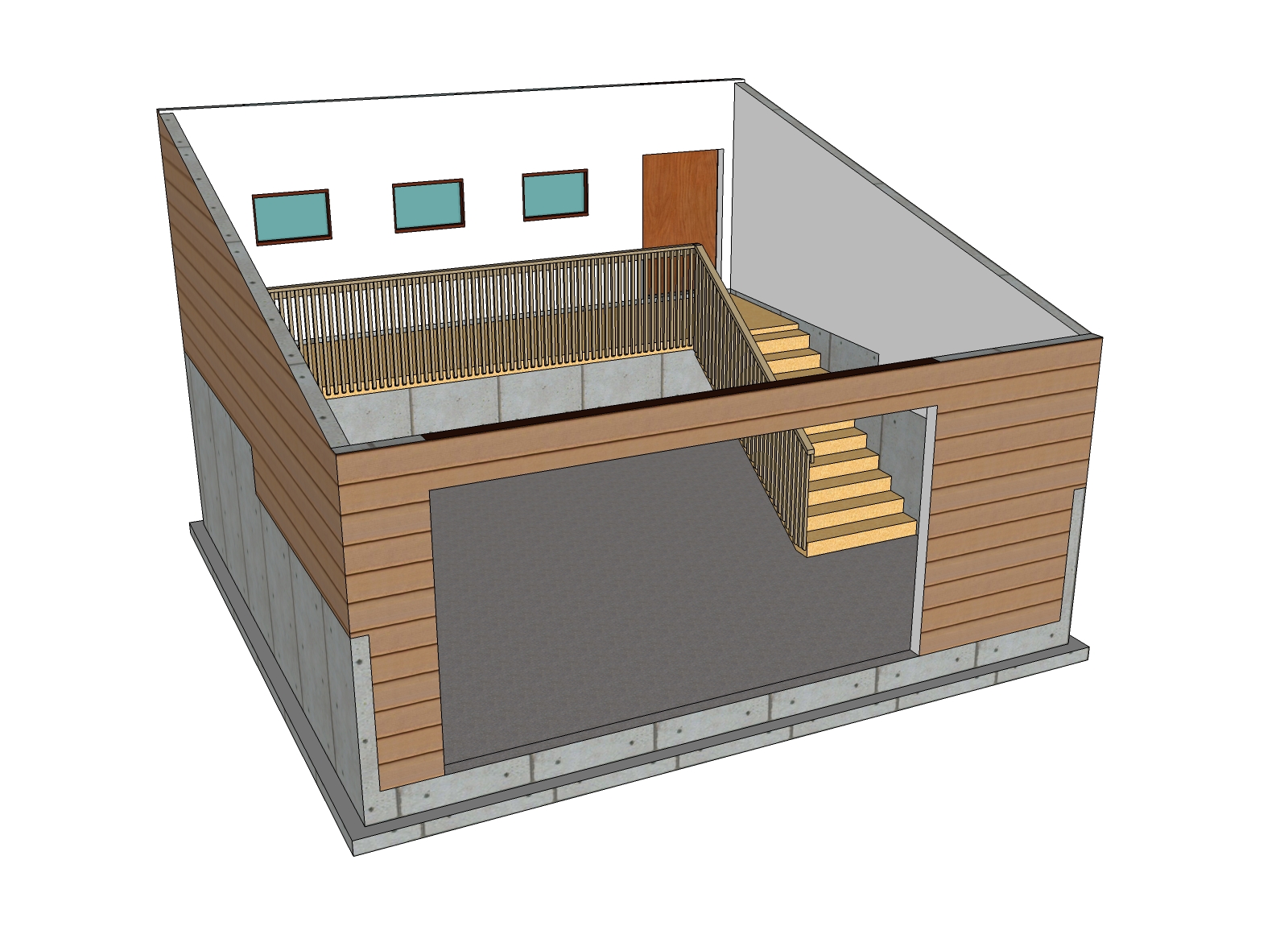 Rendering:  Interior Concept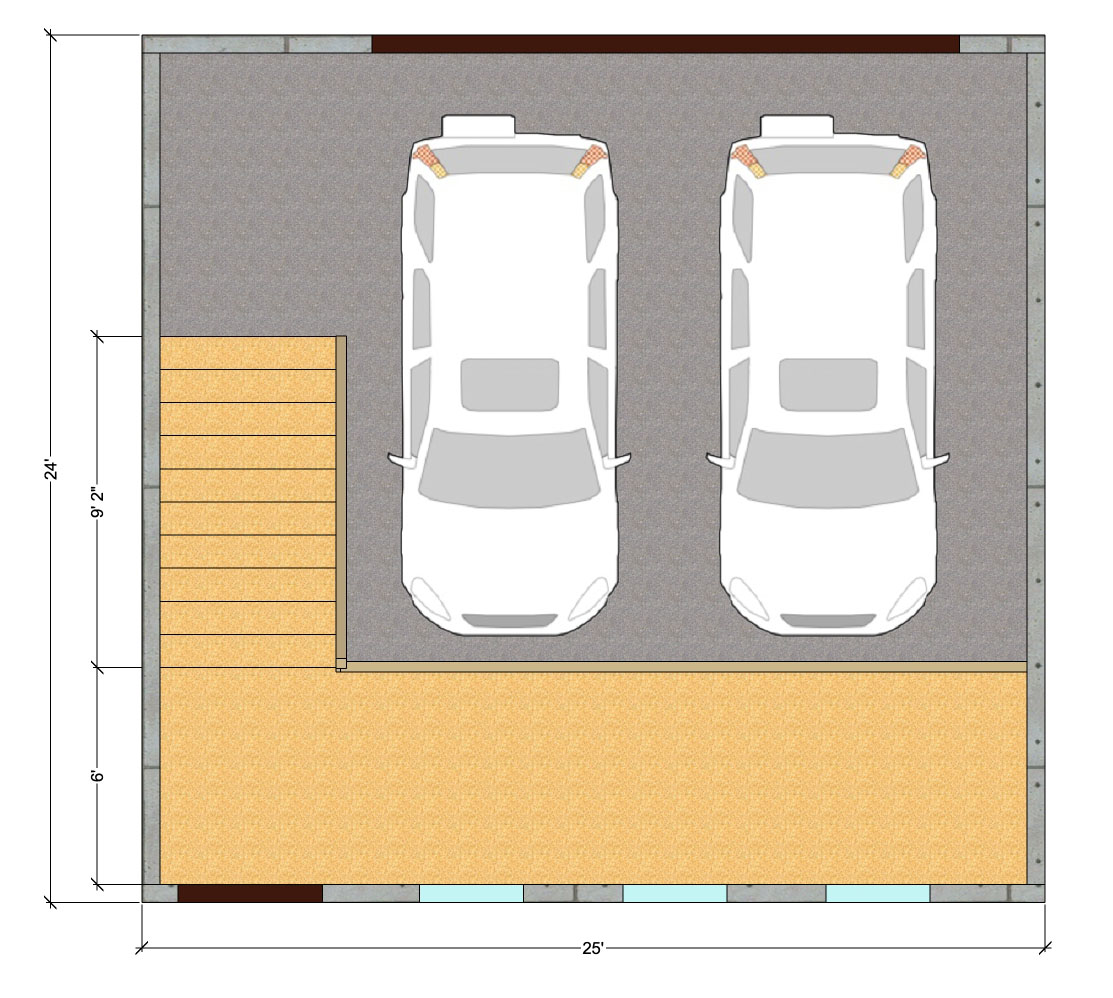 Floorplan

Elevations:  East and West

Elevations:  North and South