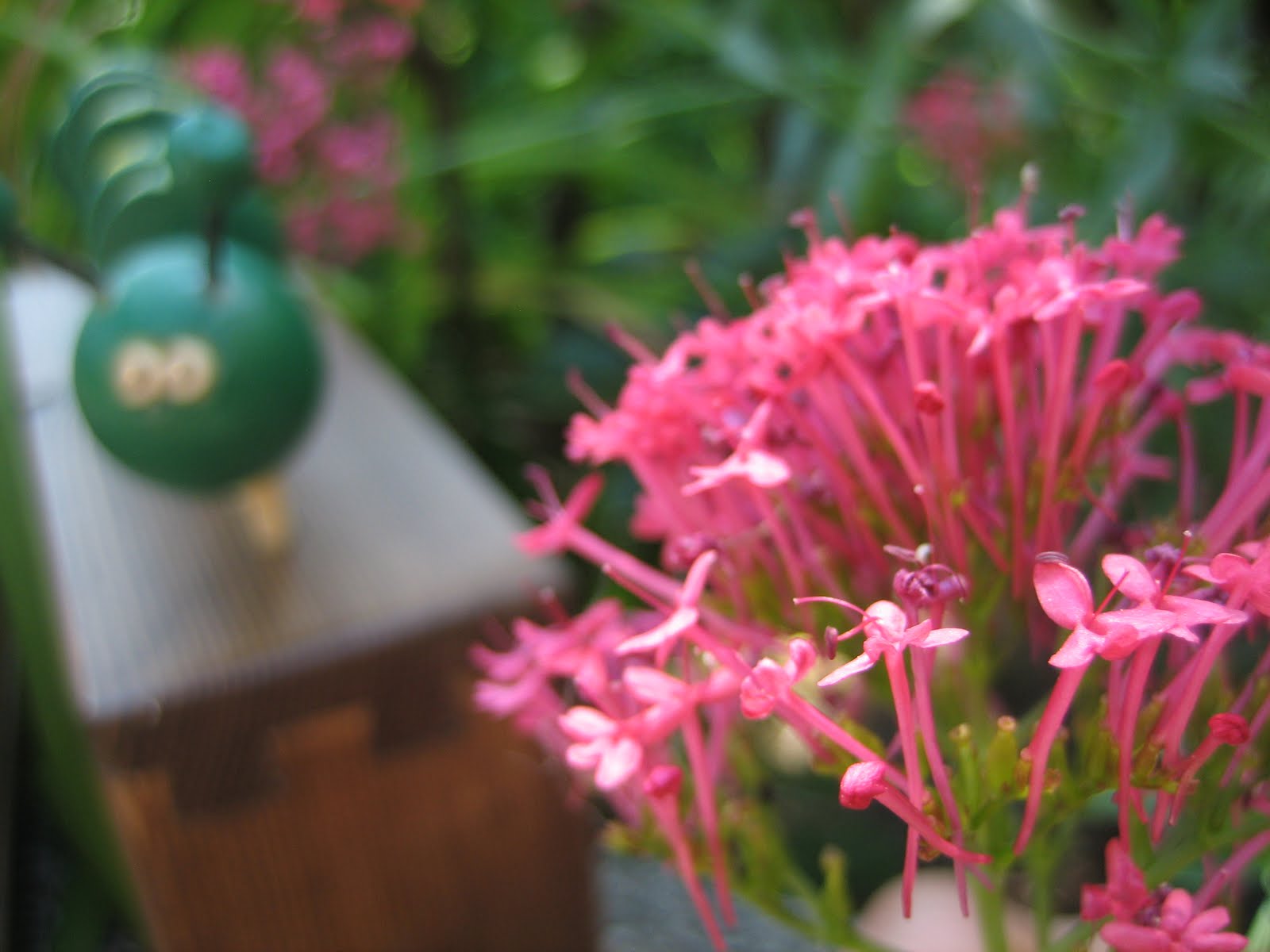 I often lament the impracticality of subsidizing our west-coast life will selling homemade wooden toys.  My personally slow production rate notwithstanding, even the simplest wooden toy would take Geppetto several hours or even days.  Throw me into the fold and you have yourself an epic project spanning the odd evening hours over several weeks to make something you could buy at Walmart for under $30.
In the wake of mass production, I can only assume genuine toymakers are a dying breed in North America.  That being said, I will one day use this blog to document my bumbling efforts to build a personal CNC machine using one of my 14 decade-old computers collecting dust in my basement…but only after I build my garage…and then a new
sideboard
…
and then after I rebuild the deck…move the interior staircase
…
renovate the kitchen…

add

some

french do

ors…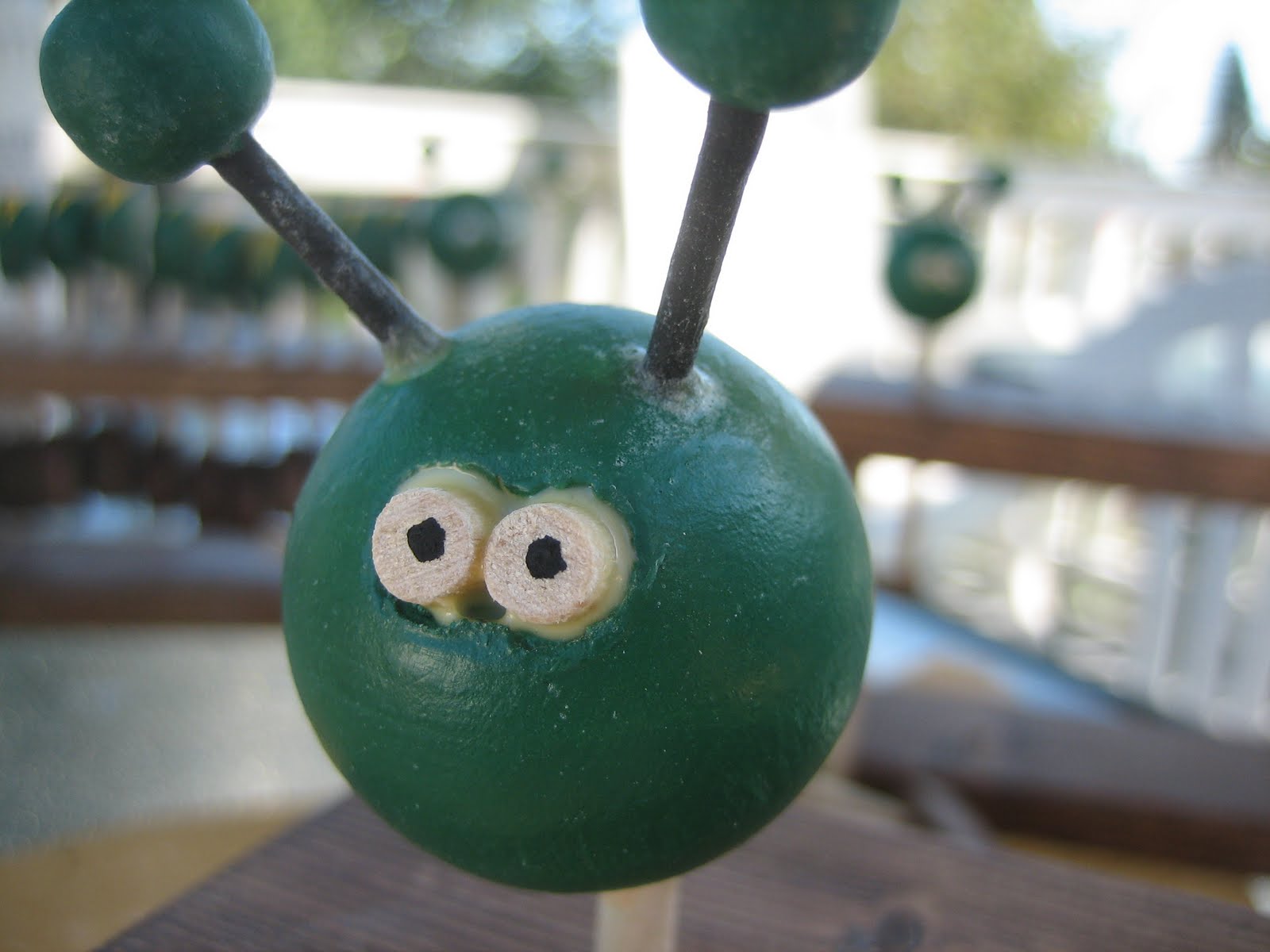 However, in the absence of the magically mass-producing mechanism, I must forge ahead through with the tools in my makeshift patio-workshop.  Of course, it's possible I could have chosen a simpler toy when I decided to hone the
caterpillar design
for some "upcoming" (but now past) birthdays.  :)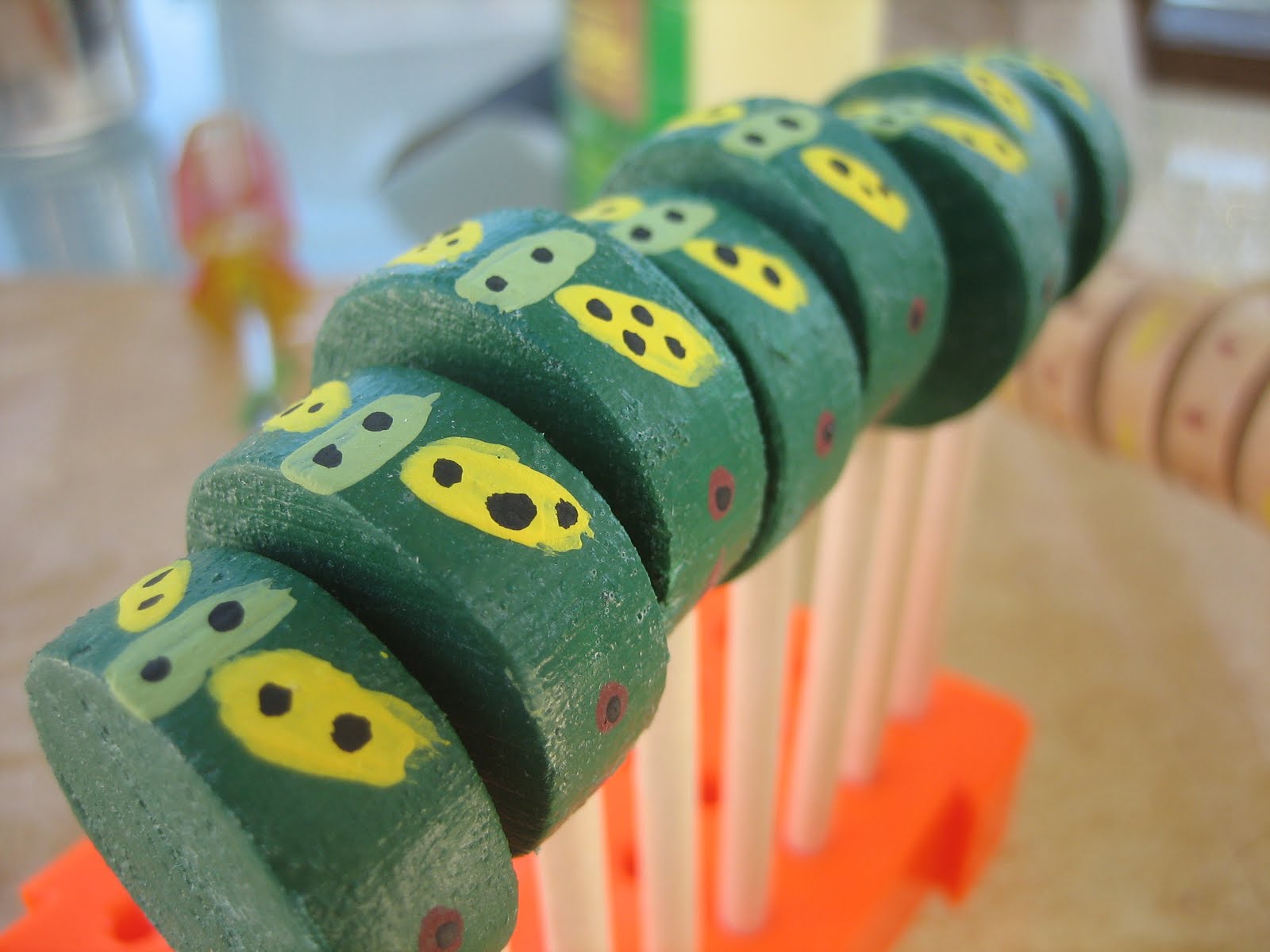 Take-2 Improvements
First of all, I thought it would be good to reduce the lethality of the caterpillar by replacing the bare-wire antenna with something a little less eye-puncturing.
Second, I've added interior stops to the crankshaft so it can't slide back and forth, minimizing the caterpillar posts from falling out of alignment.  The crank, itself, has also been improved a bit to make it easier for kids to hold.
But probably the biggest improvement is the addition of footings to the bottom of each caterpillar post (cam followers).  This allows for a MUCH smoother bi-directional rotation and animation.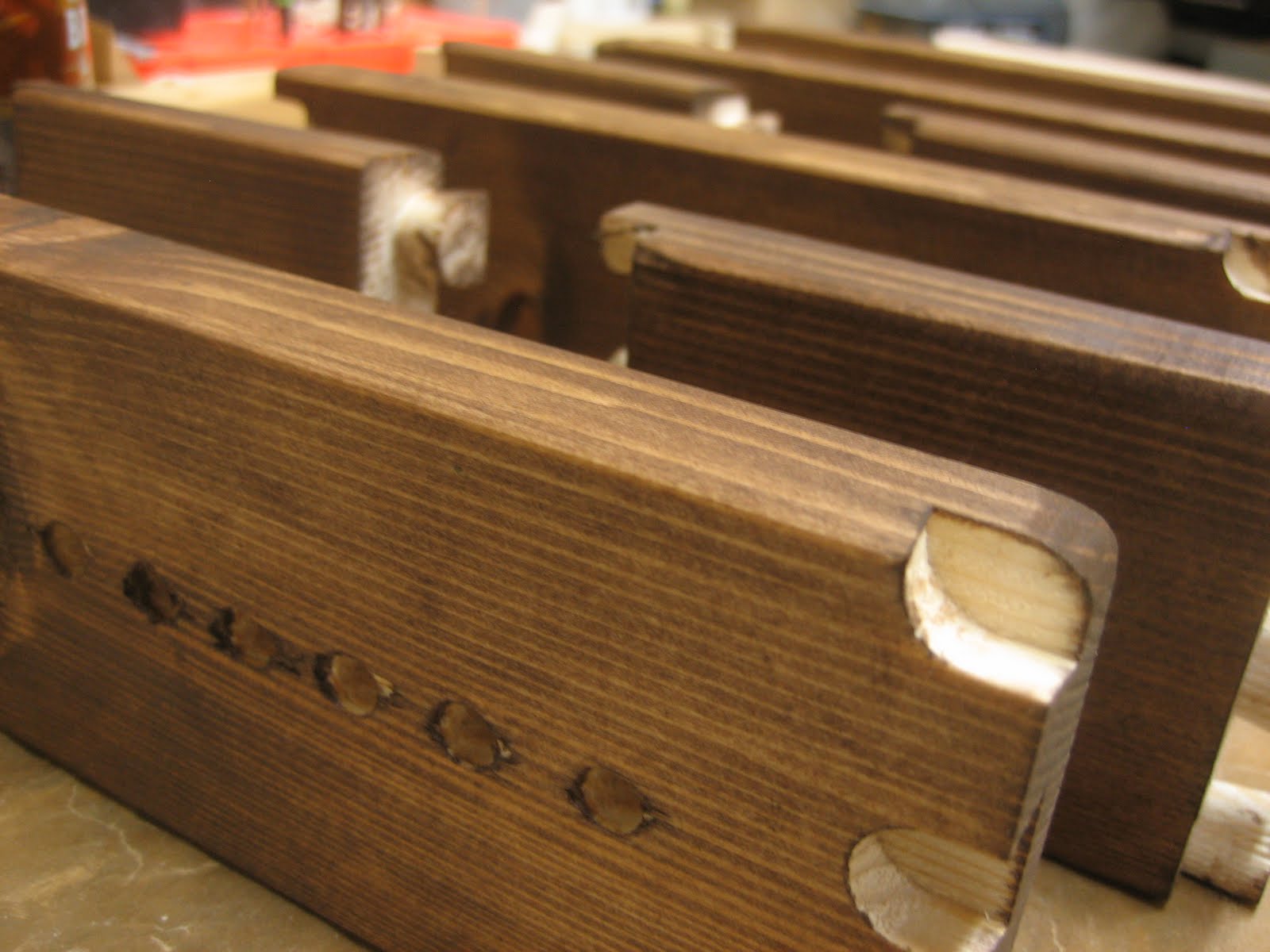 Video Montages!
So rather than videoing the "Wooden Mike Special" with the predictable 3 low-DOF macro photos using the stock Ken Burns Effect from iMovie and an illustrative video clip tuned to the beat of some relevant hipster music, I thought some of you might be interested in seeing a more in-depth look at the building process.
The video below illustrates the main aspects of building a caterpillar automata.  And in keeping with the tradition of my long-winded blog entries, this video is significantly longer than any of the previous videos…like, ummm, 7 minutes long!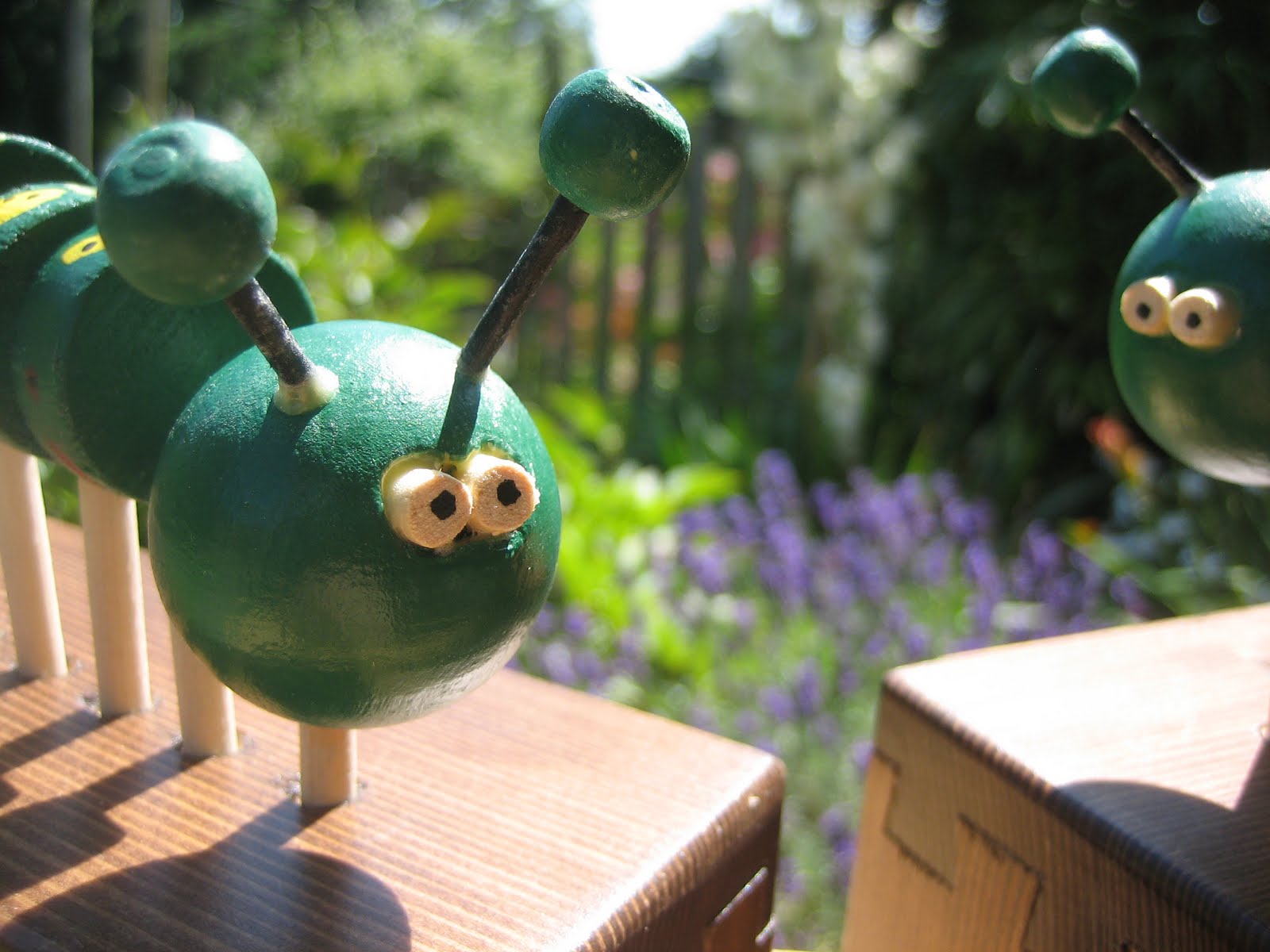 Suffice it to say, the caterpillar so totally did NOT take 7 minutes to build.  :)  I always have a tough time tracking how long it takes to make a toy since I work on them at such random times, but I'm guessing the caterpillar is something like 12-18 hours, spread over the last couple weeks.
Video Timestamps
Frame
0:22  Ripping
0:44  Rough Dimensioning
0:54  Sanding
0:58  Dovetailing
1:13  Holes for posts and crankshaft
1:25  Walnut Staining
1:55  Signature

Caterpillar
2:16  Body Segments
2:30  Sanding off burrs
2:33  Posts
2:40  Glue-up
2:46  Looking particularly awesome in my unshaven trucker attire…Sam woefully disagreed.
2:58  Head assembly
3:14  Footings for Cam Followers
3:31  Footings disrupting Lexy's lounging
3:41  Adhoc jig to easily mark center holes for drill

Staining and Painting
3:57  Painting Foundation
4:16  Varathane 1st Coat
4:49  Painting Details…but, in reality, I forgot to paint them before I varathane'd the first coat
5:30  Varathane 2nd Coat

Glue-Up
5:38  Body and Footings
6:00  Frame
6:23  Denouement