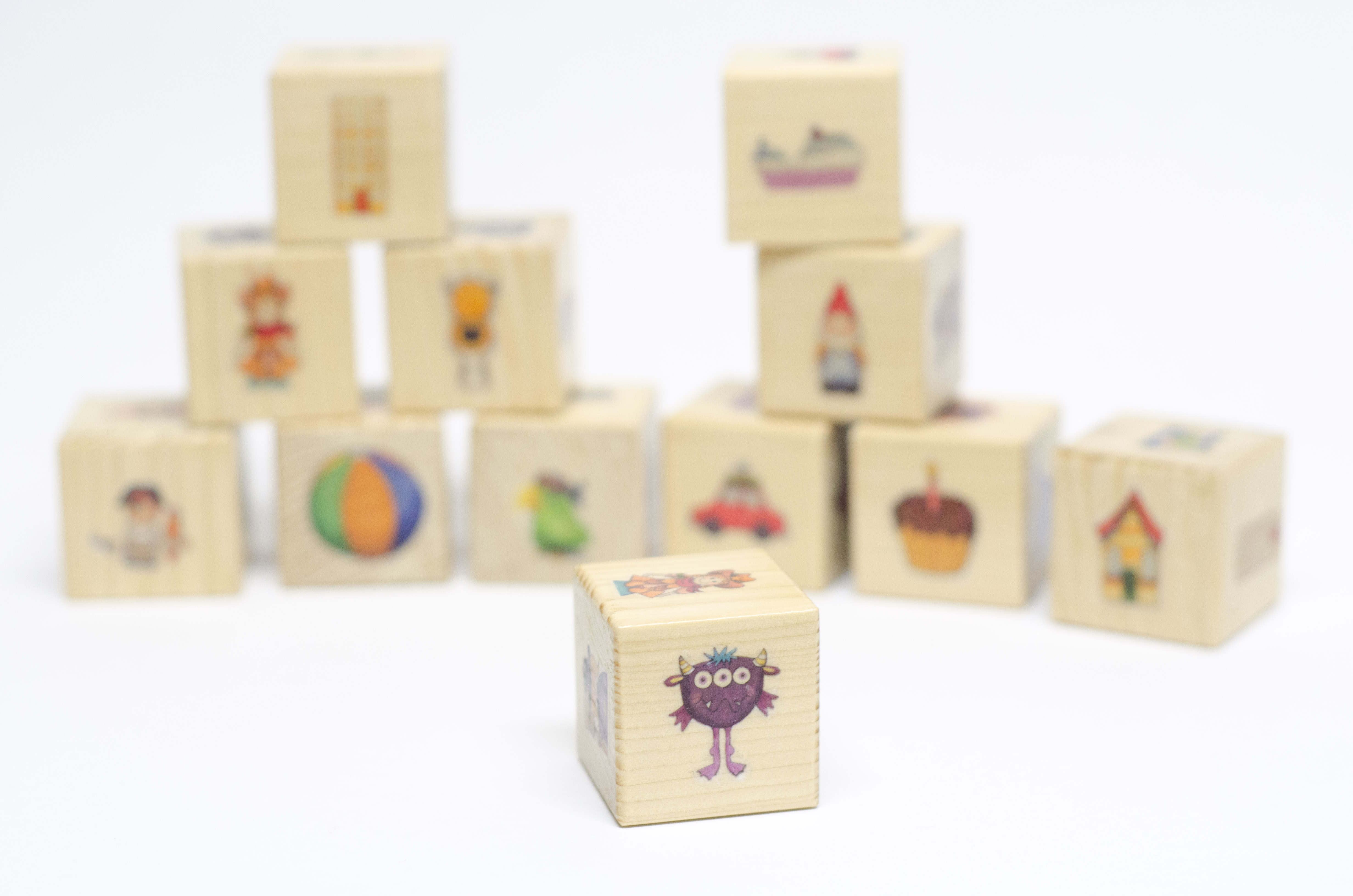 While I vowed not to make any Christmas presents after last year's wooden gift extravaganza, in the final hour, I inevitably buckled in the face of the alternative:  Spending more time in the mall.
And so for one of my gifts, I made a set of Story Dice.  These are quite simply 6-sided dice with pictures on each side, but the fun is in how you use them.  All you need to do is roll a handful of story dice across the floor and you have the beginnings of a magical fairy tale!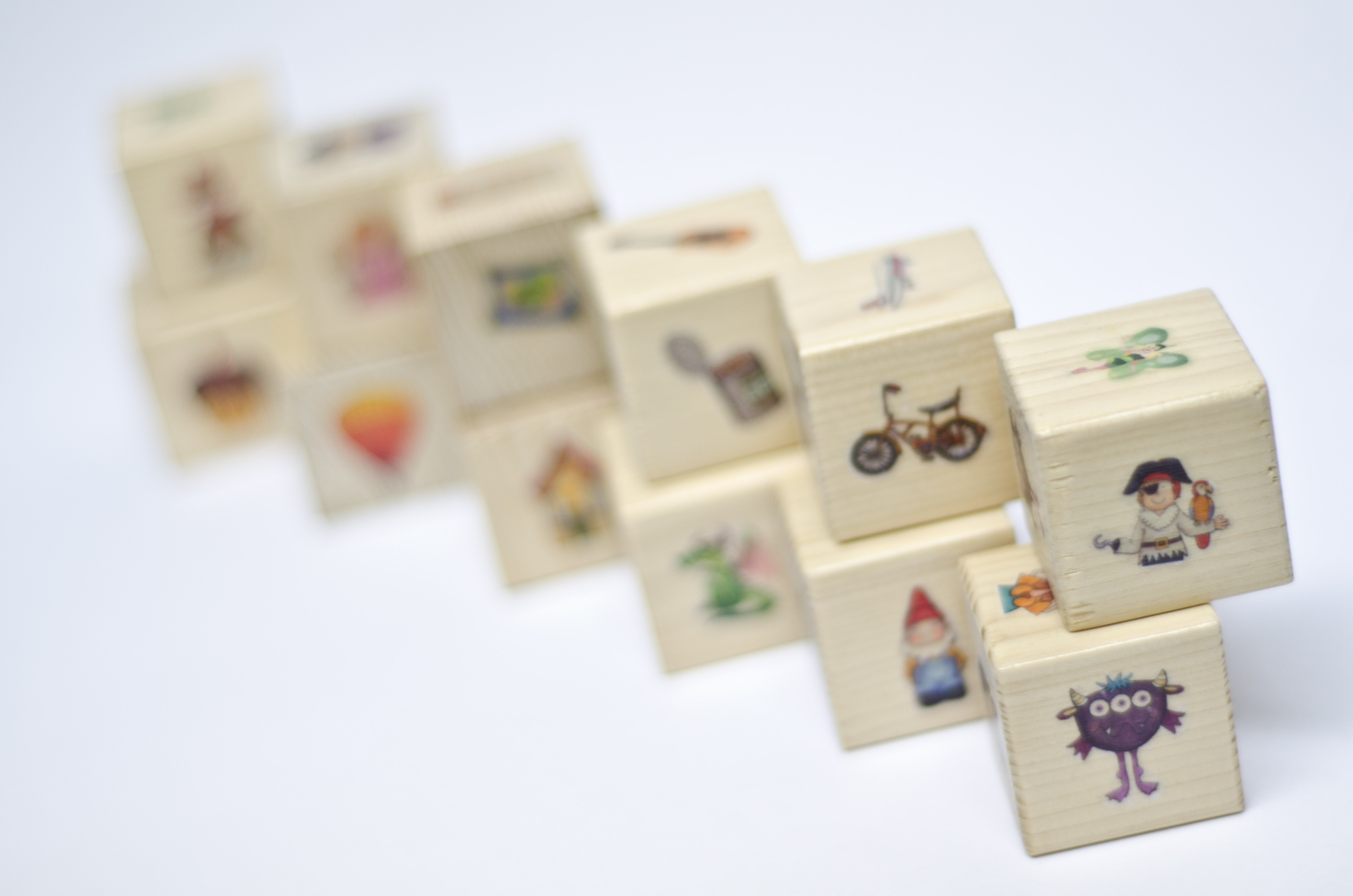 In theory, it's a very simple project:  a bunch of 6-sided dice with images stuck on them.  How hard could that be, right?
…wrong.
This is a project that I did last year for my 7-at-the-time niece for Christmas.  Unfortunately, when floundering to decide what to get a 6-year-old cousin for Christmas this year, I manage to forget one very simple fact:  the amount of work to make story dice is absolutely disproportionate to the amount of enjoyment derived from using them.  Fail.  :(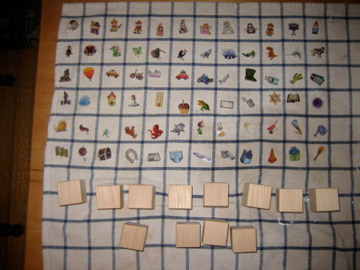 So word of warning that, while it's a great homemade gift that captures the imagination and creativity of the young ones, you should consider the amount of work it is to create them.  The woodworking component is simple.  Getting the images effectively onto the cubes is truly not.
And so, for that reason, the Mike-made story dice are in very limited edition…as in, there are exactly 3 sets in the world now…and very likely for eternity.  :)
"Here in this satchel is a fantastic adventure,
Of narwhals, or toilets, or a purple flooflenture!
Just shake up the sack, once or twice will suffice,
Then turn it upside and out tumble the dice!
The dust will settle but the magic won't fail,
Use the pictures you see to tell us your tale!"