Whoa! I'm way behind on my garage posts, so I'll make this a quick one. The next stage was to pour the slab and (east) retaining wall. Gold star for those who have been counting and knew this was the THIRD concrete pour.

Progress Timelapse (Day 17 to 23)
YouTube seems to have disabled direct linking HD-quality videos, so if you want to see the timelapse at 1080p, follow these steps:
Click cog button near bottom-right of video window
Select "1080p HD" from the "Quality" list
Click "Large Player" or "Full Screen" button near the bottom-right of the video window
East Retaining Wall
The interior walls were poured using basic plywood forms with a snap-tie fastening system. However, because the retaining walls would be alley-facing, smooth-face forms with a cone-tie fastening system were used instead for a higher-quality finish.
Walls have been reinforced with a 1′ x 1′ grid of 15mm rebar.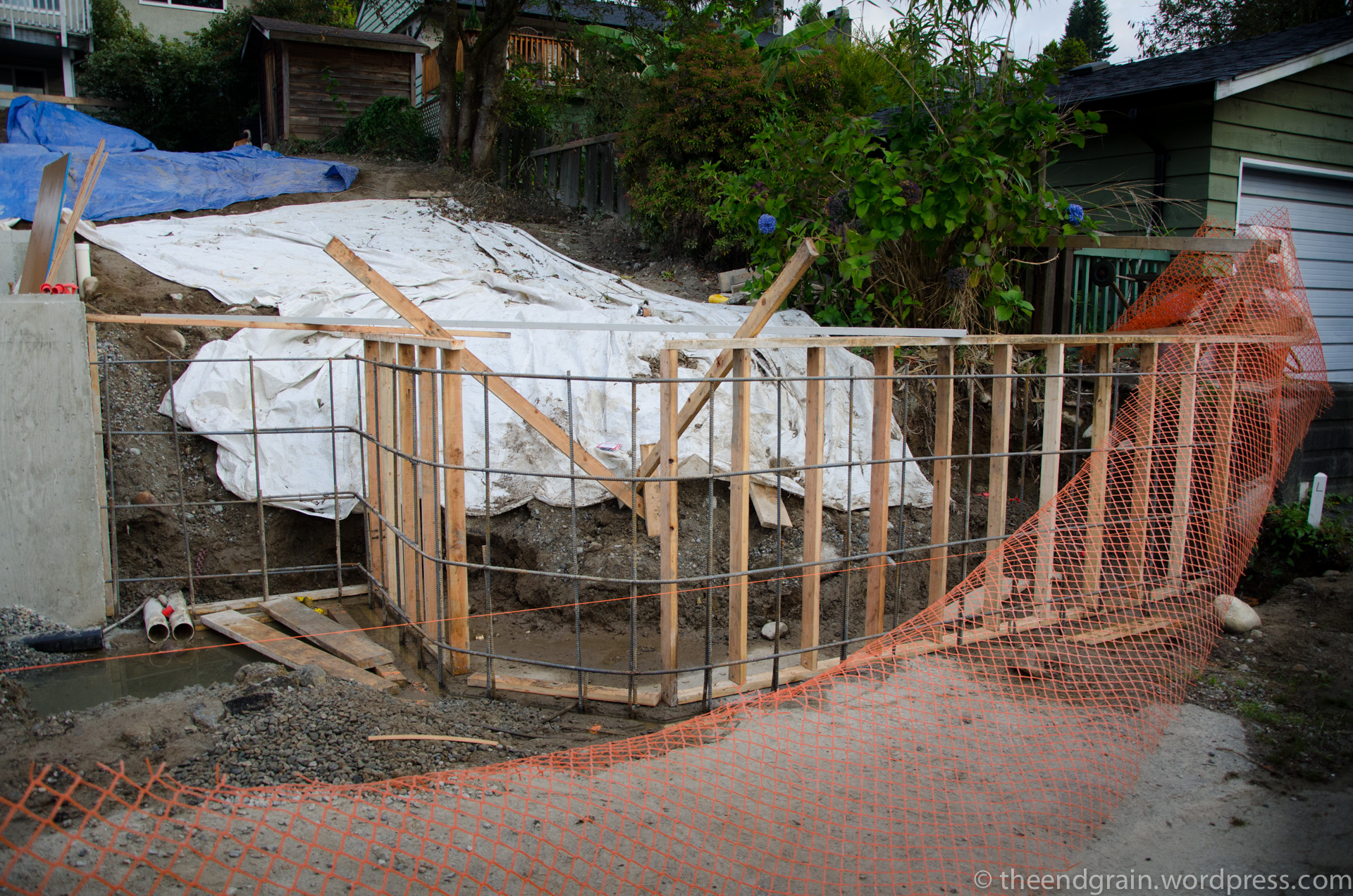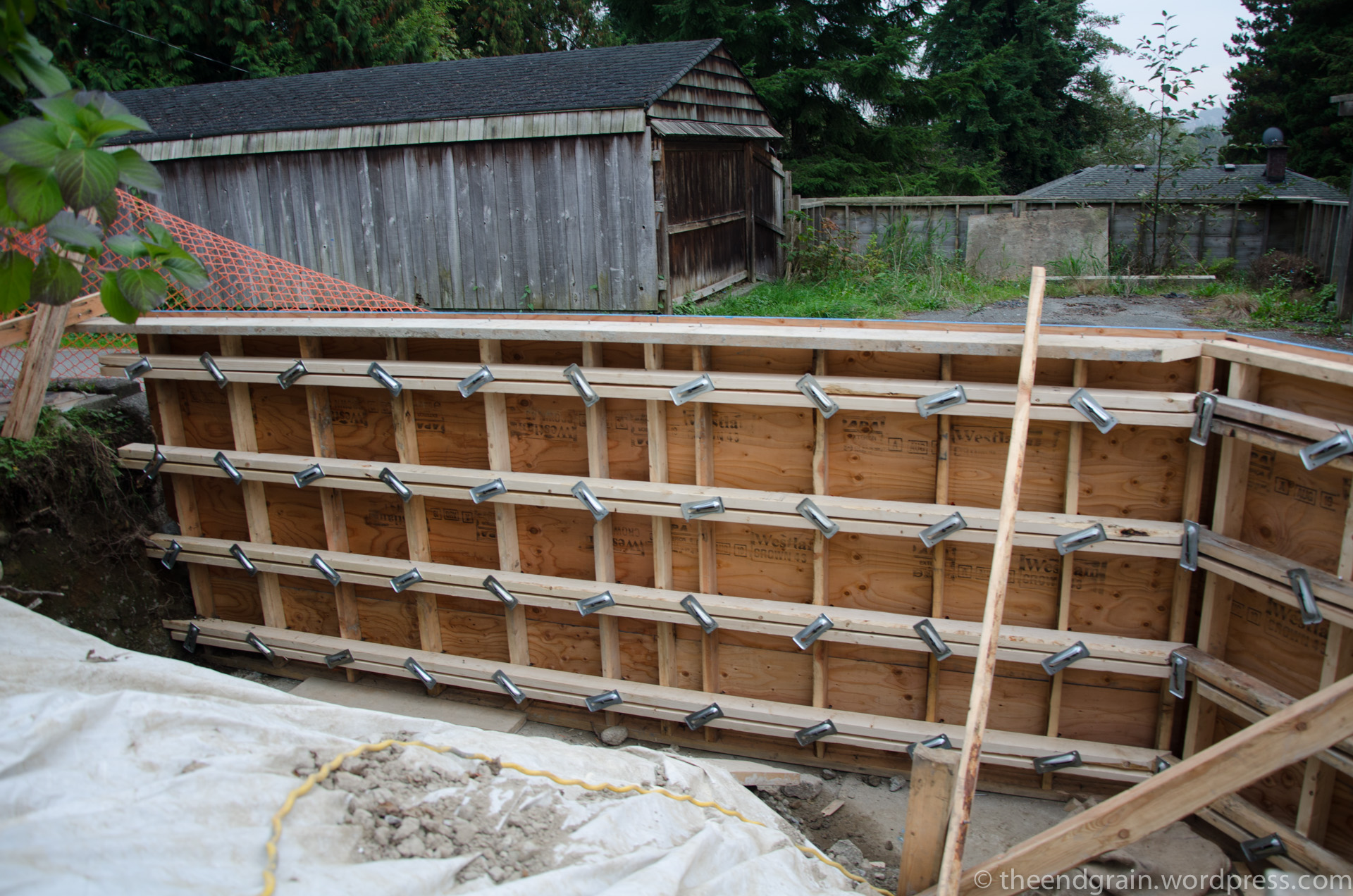 Slab Preparation
After the gravel layer was spread and tamped, 3″ foam board was used for insulation and 10 mil poly for vapor barrier. For reinforcement, a 1′ x 1′ grid of 15mm rebar was used with 6″ mesh for good measure.
While it's common to see expansion joints cut (or stamped) down the middle of a slab this large to minimize cracking, instead there is a fiber-based expansion joint around the perimeter of the slab. You can see them attaching it to the wall on day 19 of the timelapse.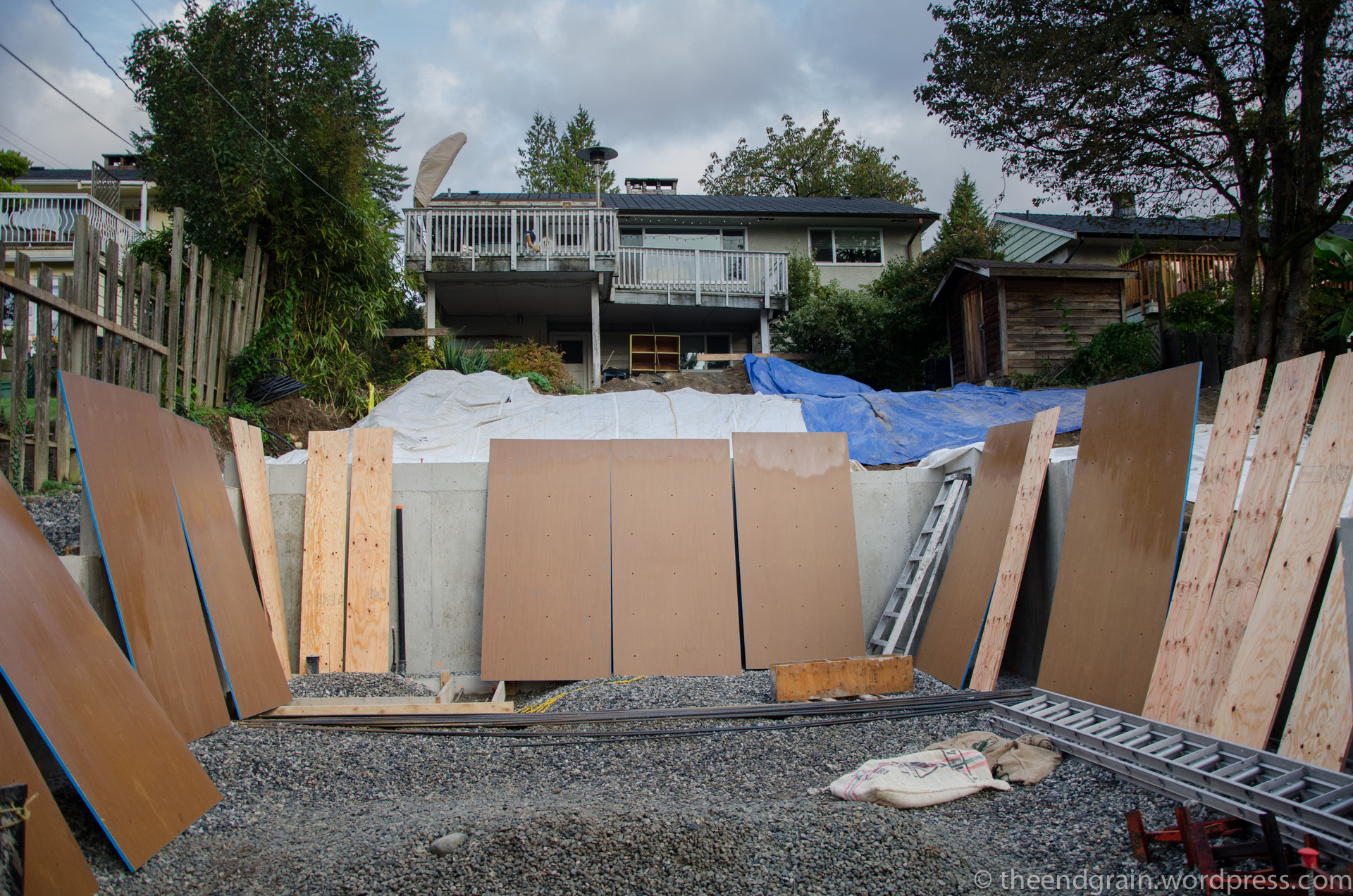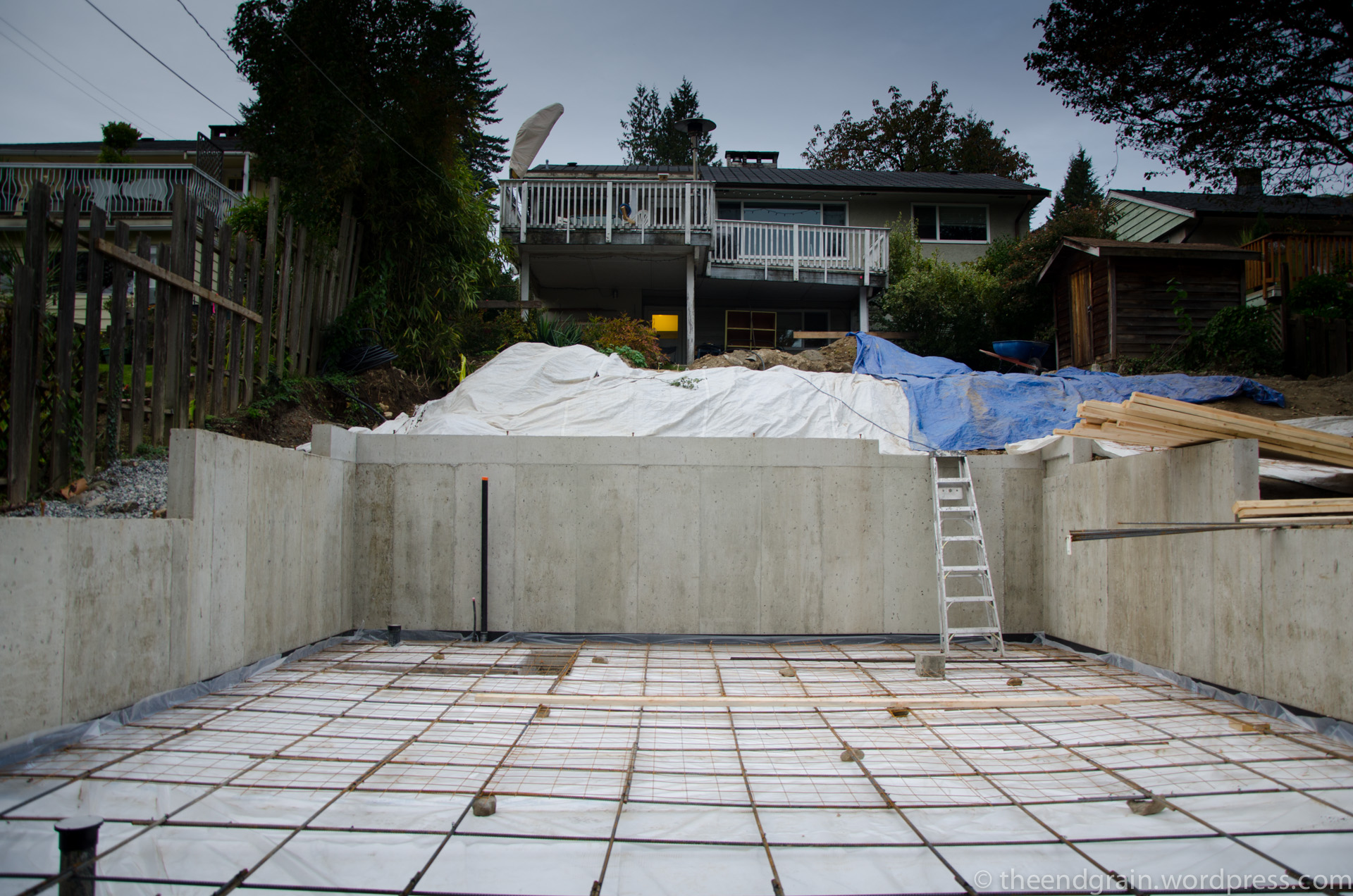 More Footings!
Extra perimeter footings were required for the bathroom, as well as one for the mezzanine support post, since it's a point-load. I'm sure glad concrete is cheap.
Wait. No it's not!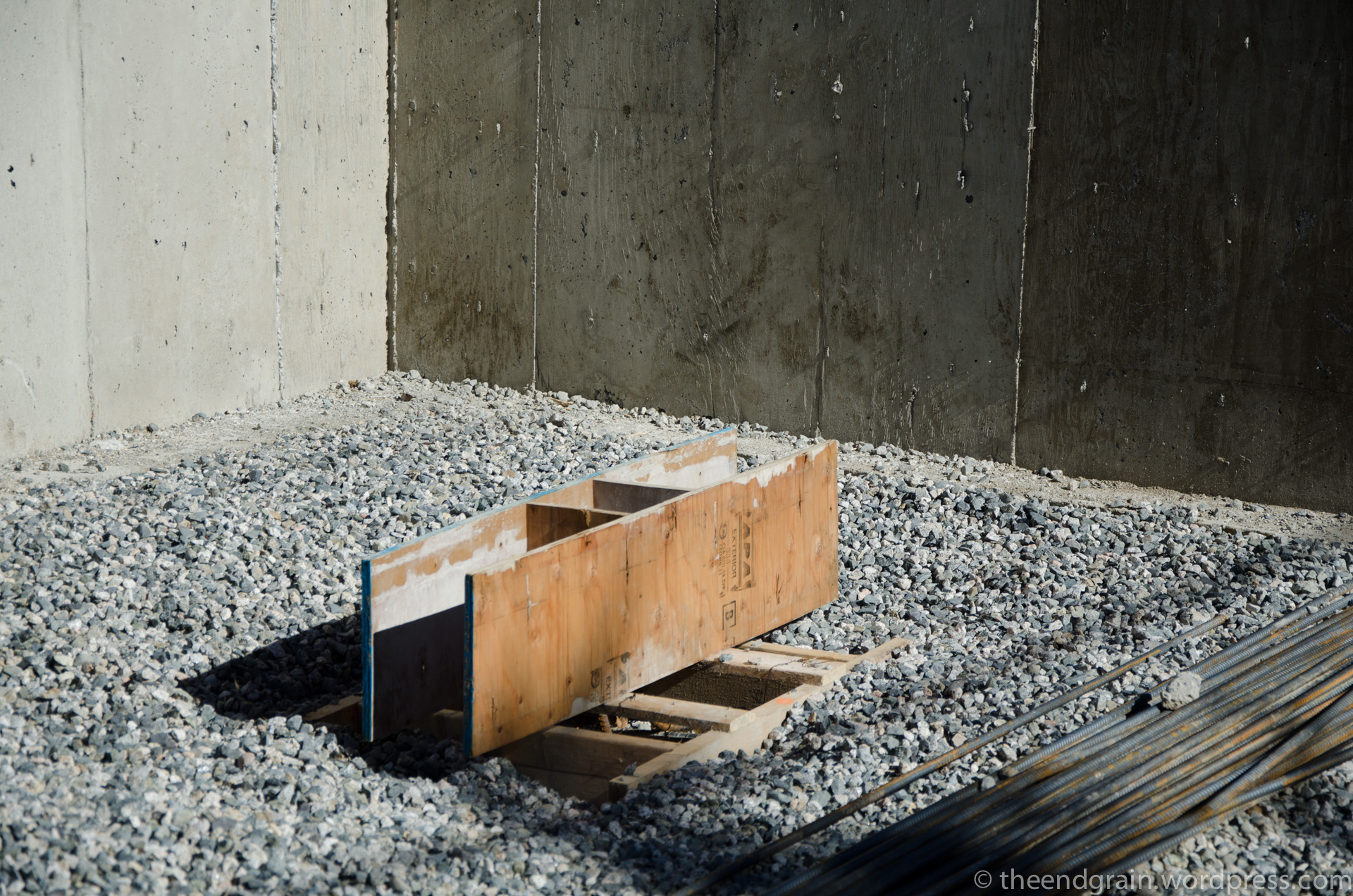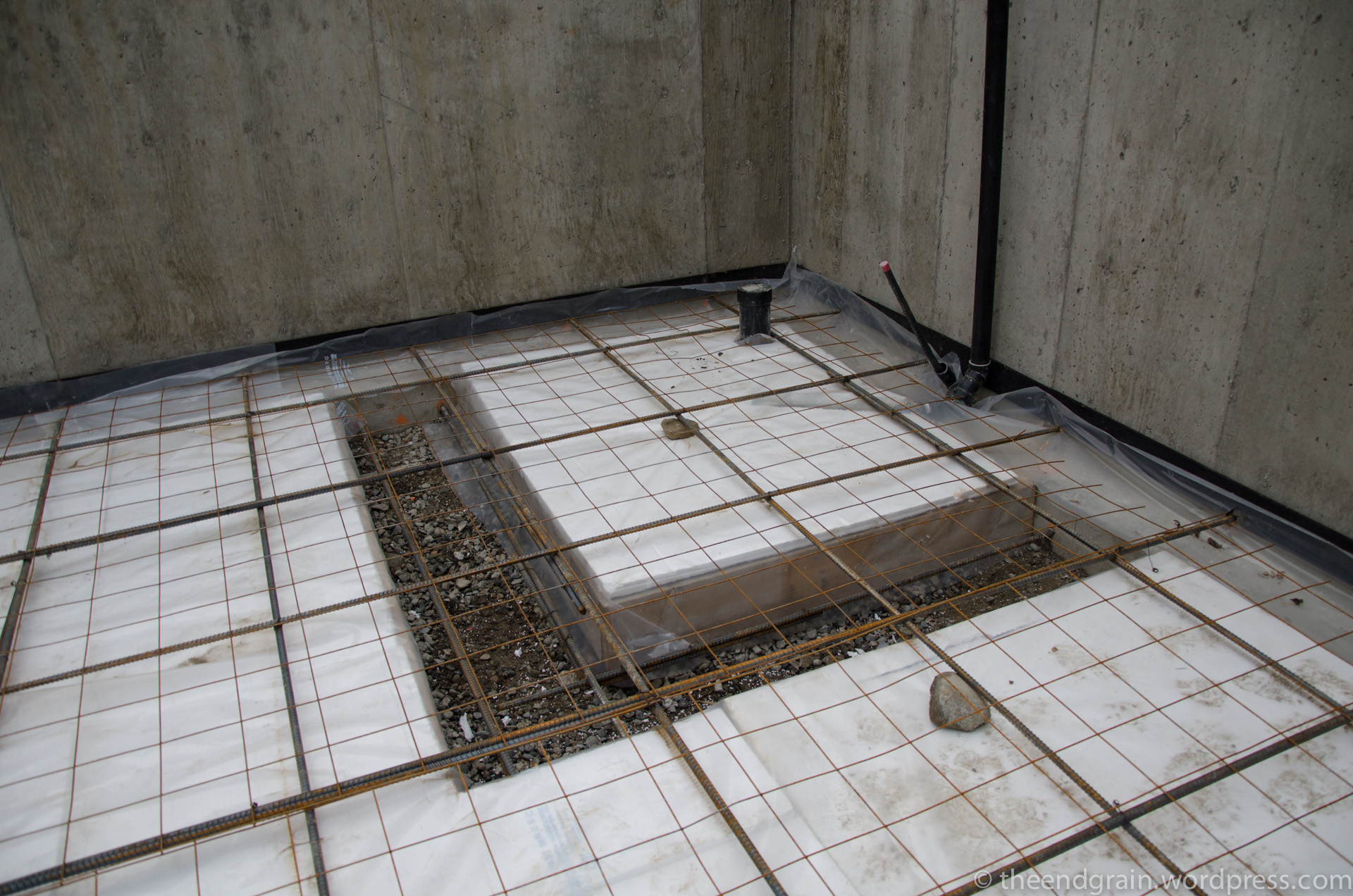 Slab Pour
The slab was poured using a line pump, levelled with a 2×4 and finished with the power trowel.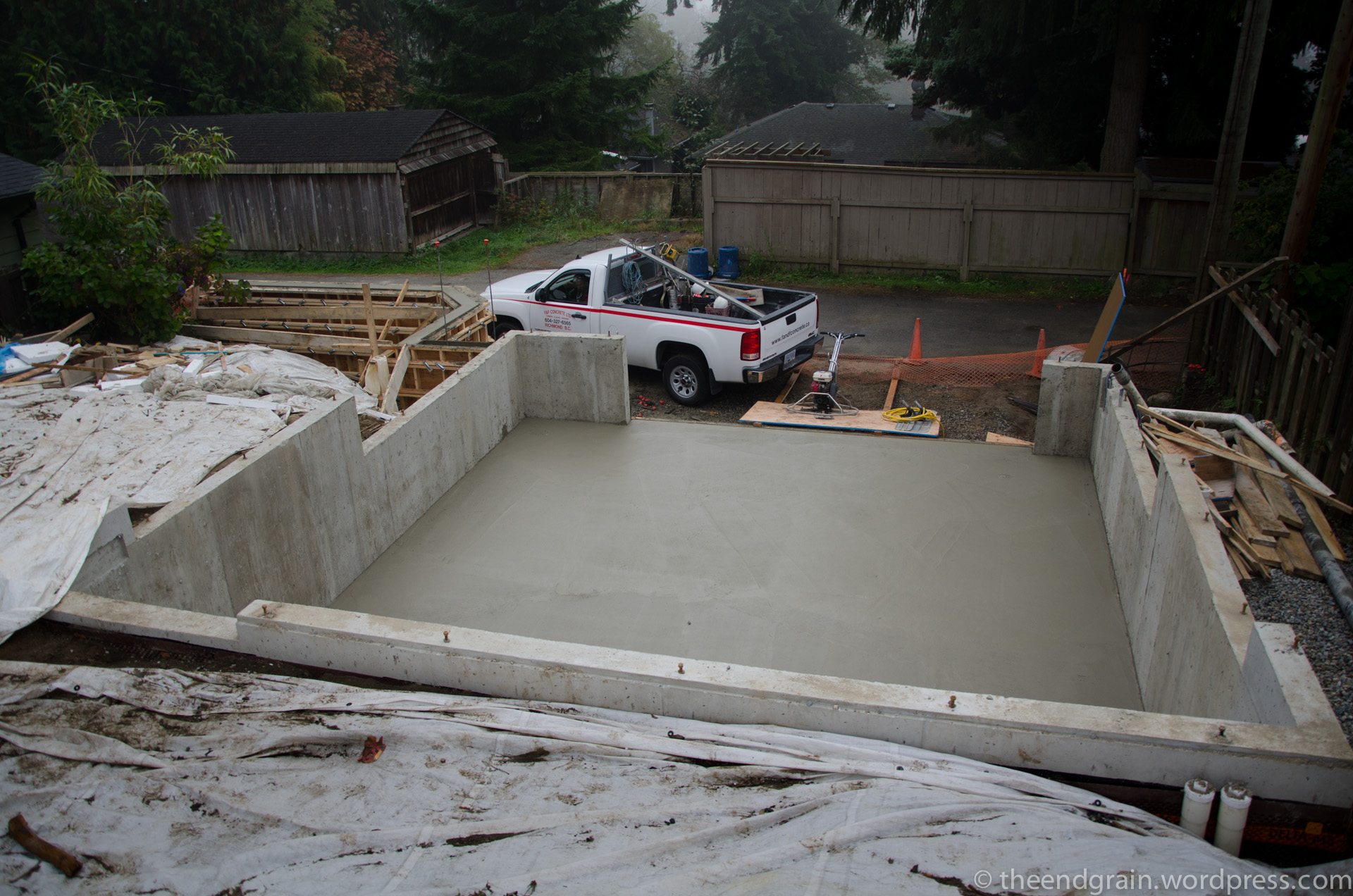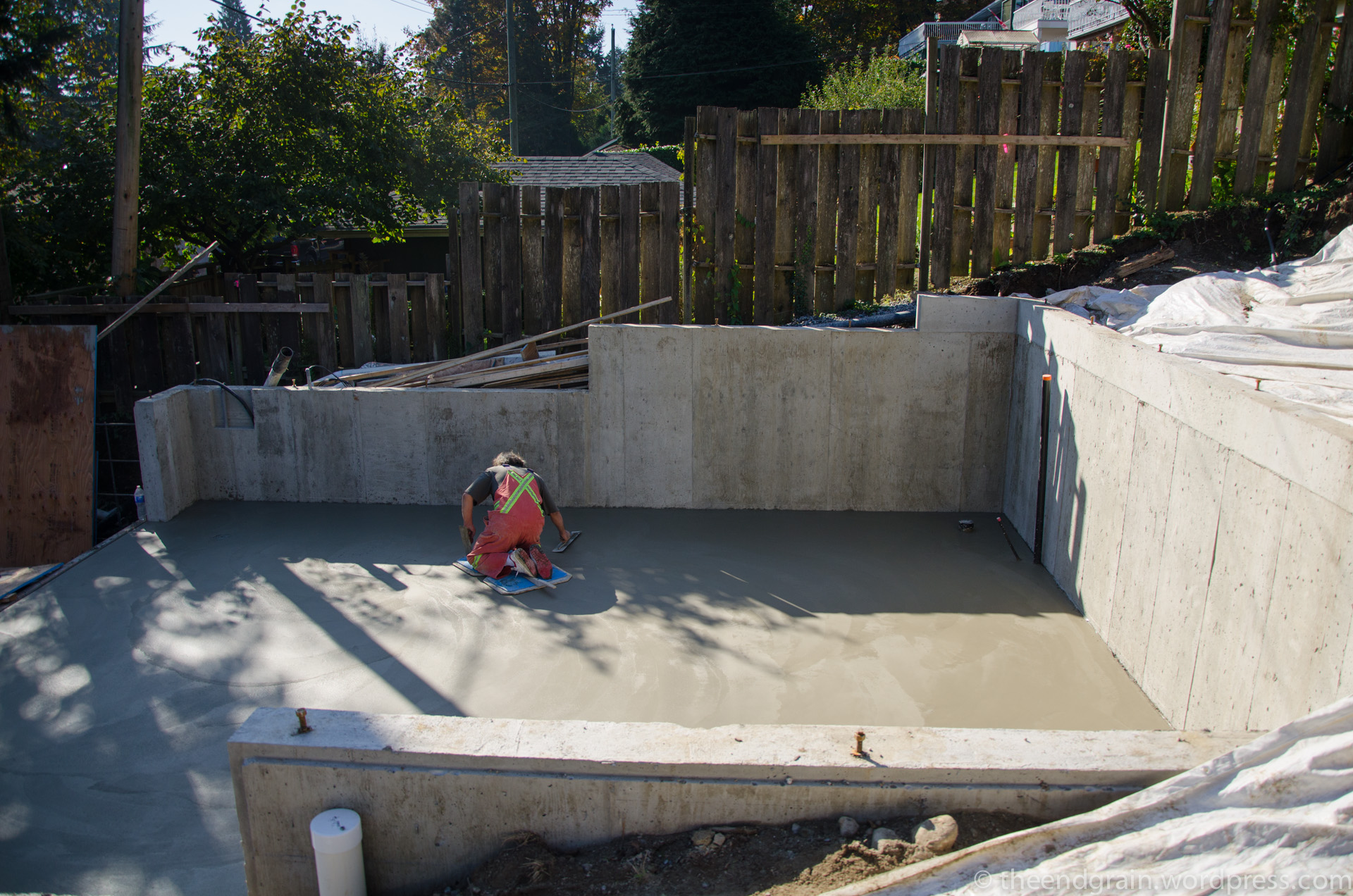 Additional Photos