Left to cure over the weekend, the footing forms were ready to come off first thing Monday morning! And with the delivery of the wall form rentals the following morning, it was time to establish the perimeter for Fort Mike.


Progress Timelapse…now in HD! (Day 7 to 12)
I've simplified the workflow to just Timelapse Assembler and iMovie. I decided it wasn't worth losing the image quality for just the timelapse panning, so I've skipped that step. You can now see the passing of time from the clock mounted on the post under the deck on the right side.
And now at 1080p!



The majority of shots are taken at 30-second intervals, with the occasional 10-second intervals for the particularly entertaining days. The primary is with the GoPro from the fixed mount on the deck, but I've started doing a couple simultaneous timelapses for the different angles with the D7000.
All timelapse components have been initially compiled at 30fps with Timelapse Assembler, then adjusted within iMovie up to 4x the original timelapse speed.
Slowest Speed: 10s intervals @ 30fps = 300 x realtime
Fastest Speed: 30s intervals @ 30fps x 400% = 3600 x realtime
Snaptie Forming System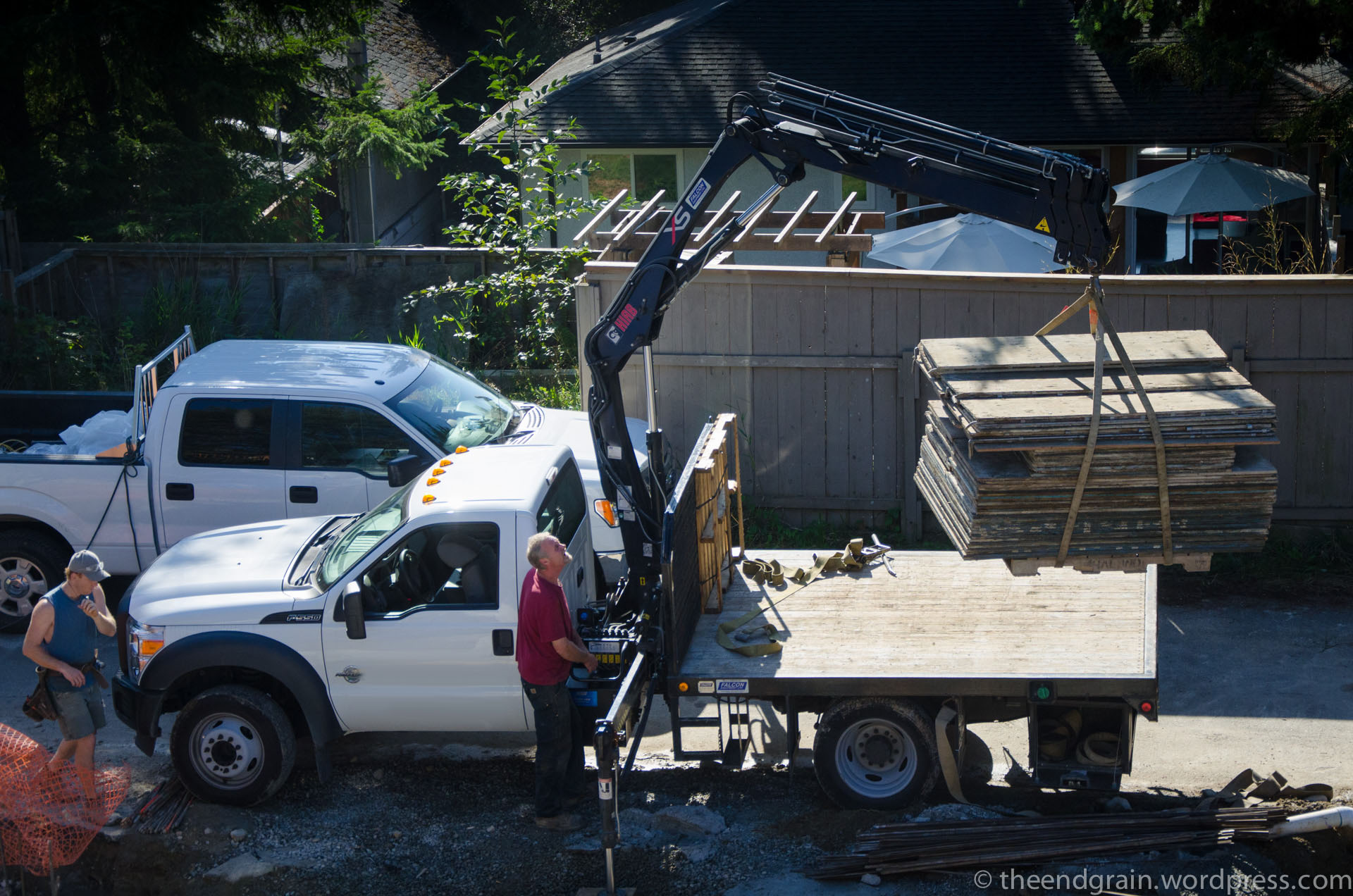 Snapties are threaded through slots in each of the 4×6 sheets of plywood used to form the exterior face of the wall. Once all the rebar, conduit, wiring, plumbing, etc have been placed, the other side of the wall form is positioned and threaded onto the existing snapties. A reinforcing steel tie bar is then threaded through the snapties to hold the forms into place when the concrete is poured.
Once the concrete is dried, the tie bars are hammered downward such that the exposed ends of the snapties are sheered off, allowing the wooden forms to be easily pulled off once all tie bars have been removed
Electrical
All existing overhead lines will instead enter the garage at the southwest corner via service masts, run through the concrete wall to the northwest corner of the foundation, then run underground to the house.
We're upgrading to a 200A service, so the heavy-duty TECK cable coming out of the top between the two conduit pipes is to supply the house with a dedicated 100A service. The conduit on the left is for a control circuit to switch garage lights from the house. The conduit on the right is for data and phone to the house.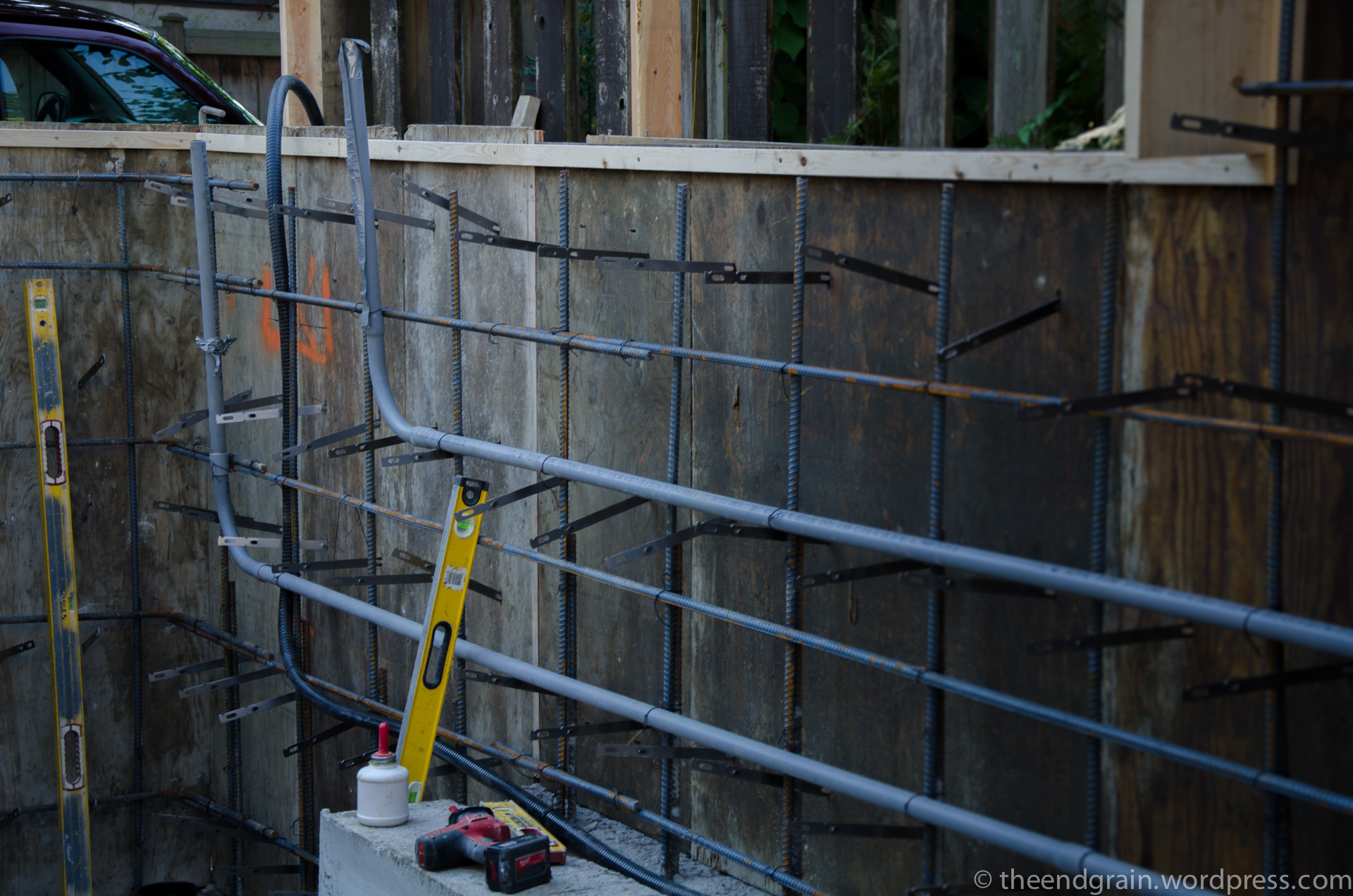 Plumbing
At the northwest corner, the plumbing for a toilet and sink have been roughed-in. It would have been much more expensive (and not very efficient) to run hot water from the house, so it'll just be a cold supply line, as shown by the 1″ poly with the red cap. Even a small water tank seems like overkill, so I'll likely just install a small on-demand system.
Miscellaneous Photos