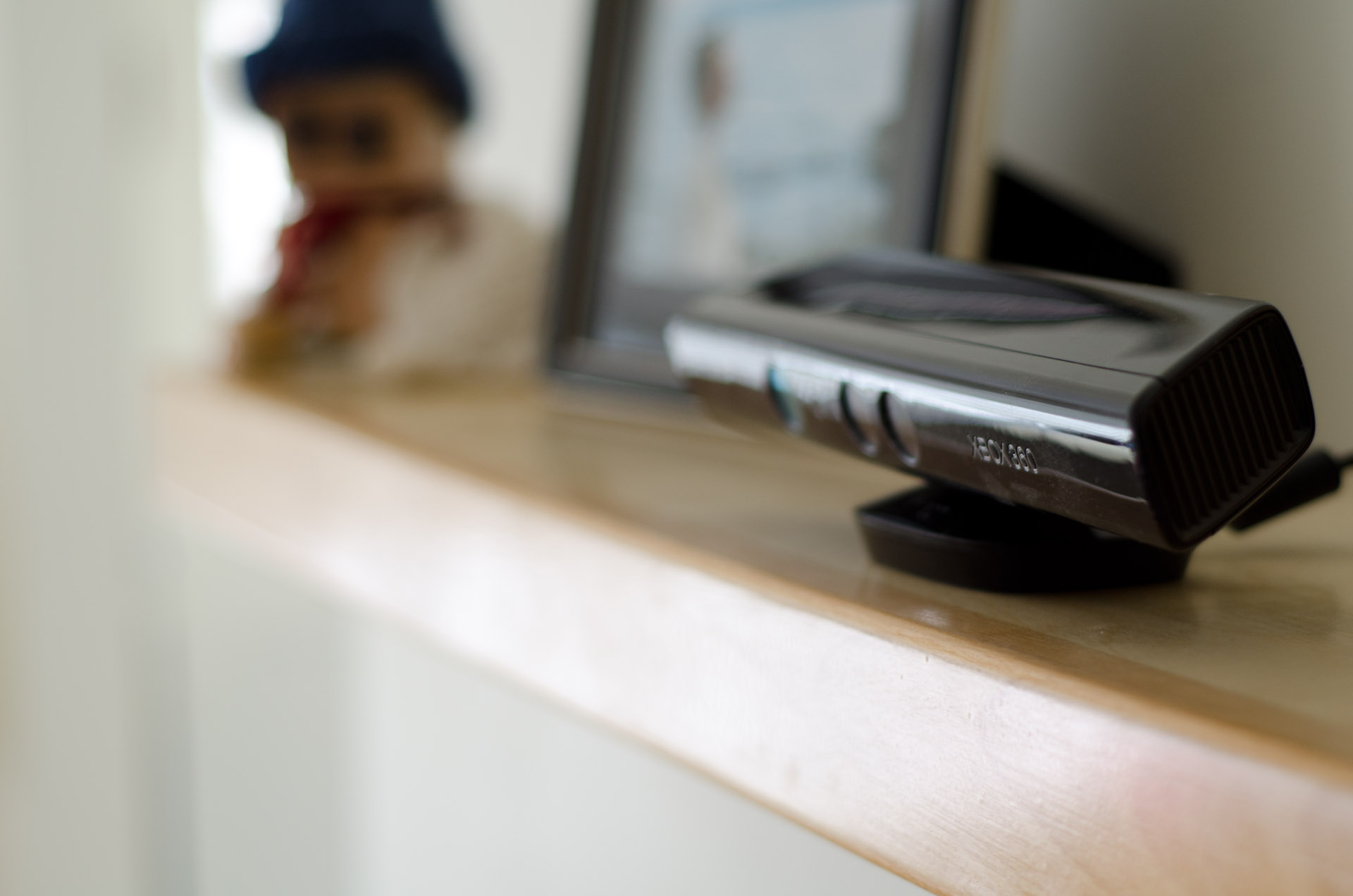 There was a fundamental flaw in our new TV setup: the Kinect doesn't operate properly from such a low angle. Sitting on the coffee table just under the TV, it's unable to accurately capture full-body movement.
How can I be expected to express myself under these conditions? How can I possibly throw a javelin 100 yards, or chop flying fruit into a 30 pieces, or even plug 20,000 leaks in my underwater glass cube if the Digital Eye cannot see my every action? What will come of my pet tiger — his name is Pounce — if I'm not there to scratch behind his ears when the TV tells me to? It is truly a gaming conundrum.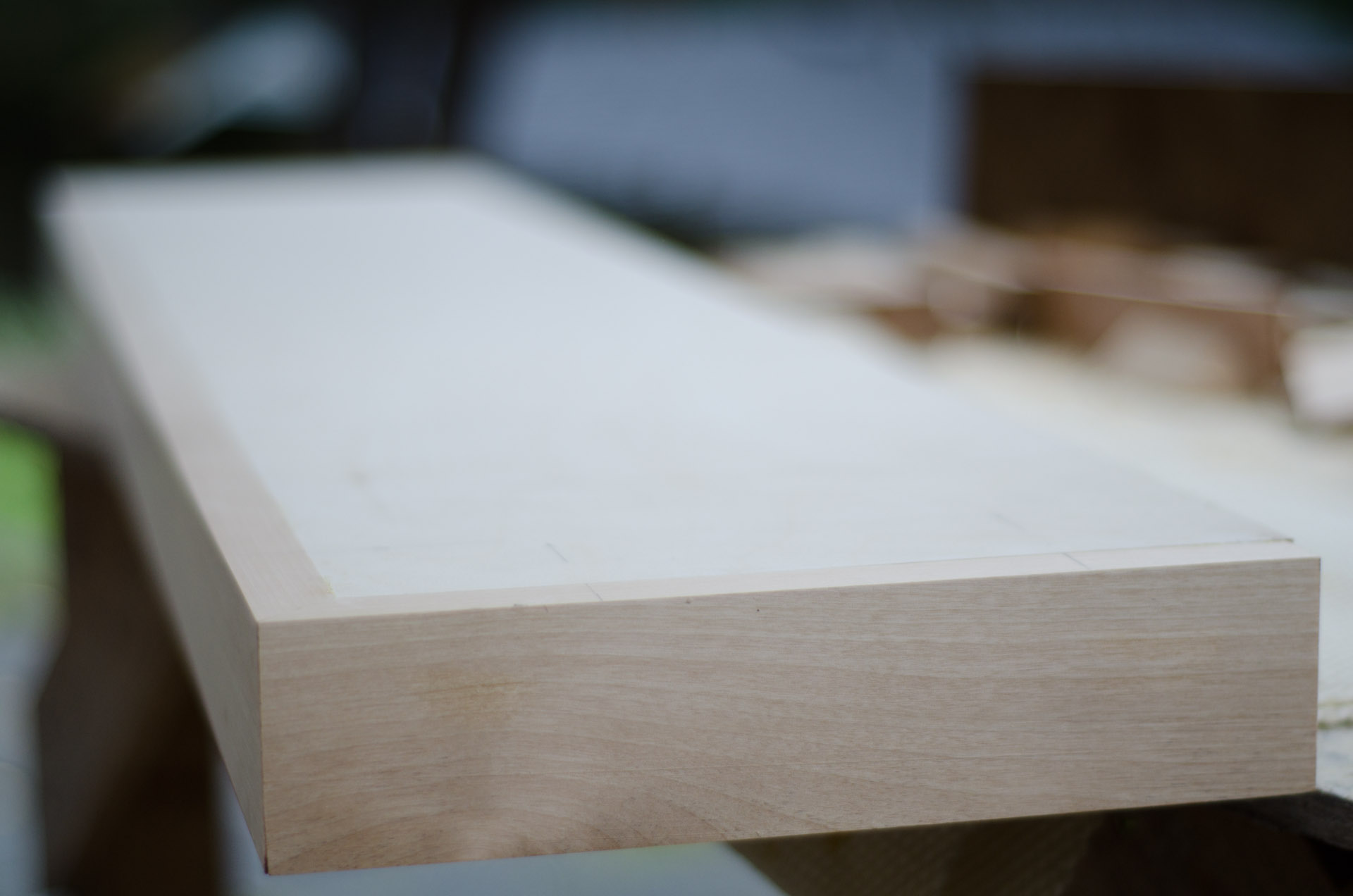 And so last weekend, I built a floating (Kinect) shelf. Its primary purpose, of course, is to provide a high and wide-angle shot of the room for the Kinect. From there, it can capture my Moonwalk without compromising my Jungle Boogie. My Kinectimals are safe, as is my underwater fortress made of leaky glass.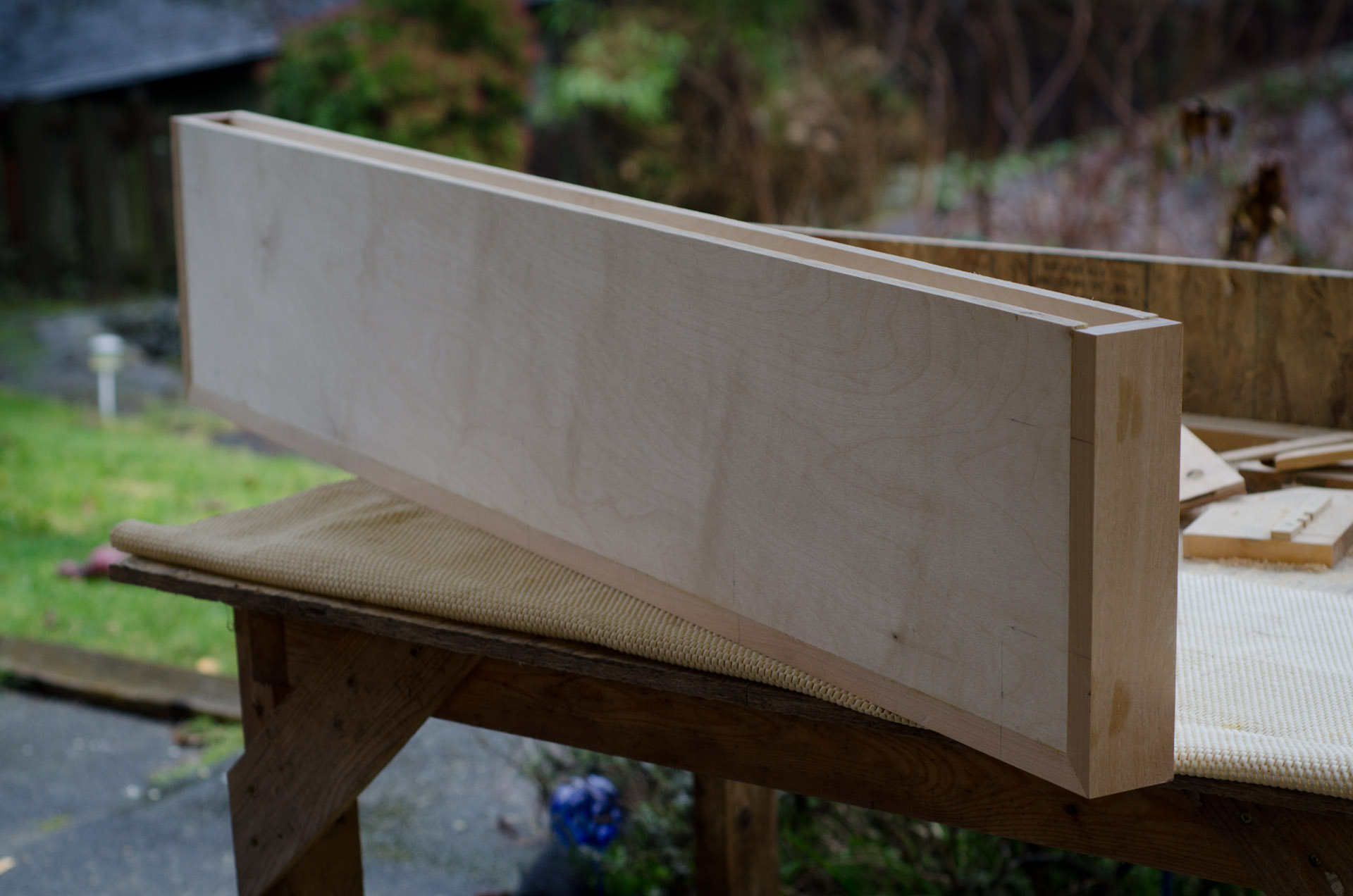 The shelf is about 2″ thick, 4'6″ wide and about 10″ deep. It's constructed using baltic birch ply and rough-cut birch, a very similar composition I used to make the coffee table sitting below it. But, while aesthetic appeal was fairly important, it inevitably fell second to the Kinectability…as per the USB cord elegantly hanging in plain sight below the shelf.
One option to hide the wire was to fish it through the walls, but because the Kinect sometimes gets moved downstairs, it would have been a pain every time we needed to move it. Another option was to attach a decorative "cable run" to the wall. But in the end, I went with the illusion of a load-bearing wire holding up the shelf.