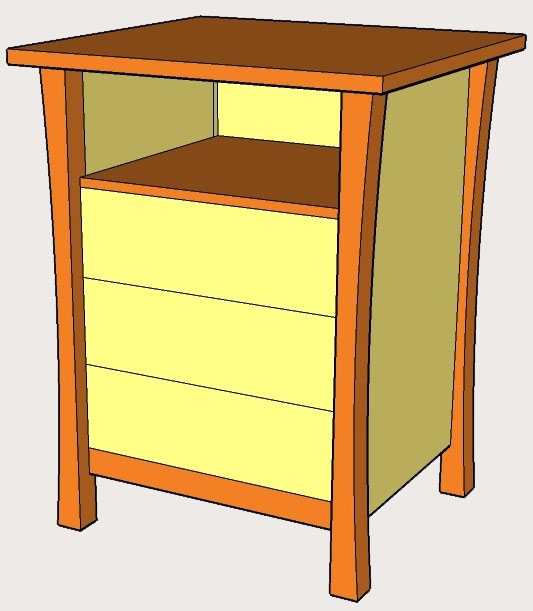 As of 2008, I had been sleeping on a futon for the last 20 years. In fact, I'm pretty sure I had been sleeping on the SAME futon for the last 15 of those.
It was high time we grew up and bought ourselves a bed. We scoured the Sears and Bays of the city, enduring salesperson after salesperson who tried to convince me the birch-veneered particle board was in fact solid birch. Well, it's worth noting that I didn't just fall off the turnip truck, my friend.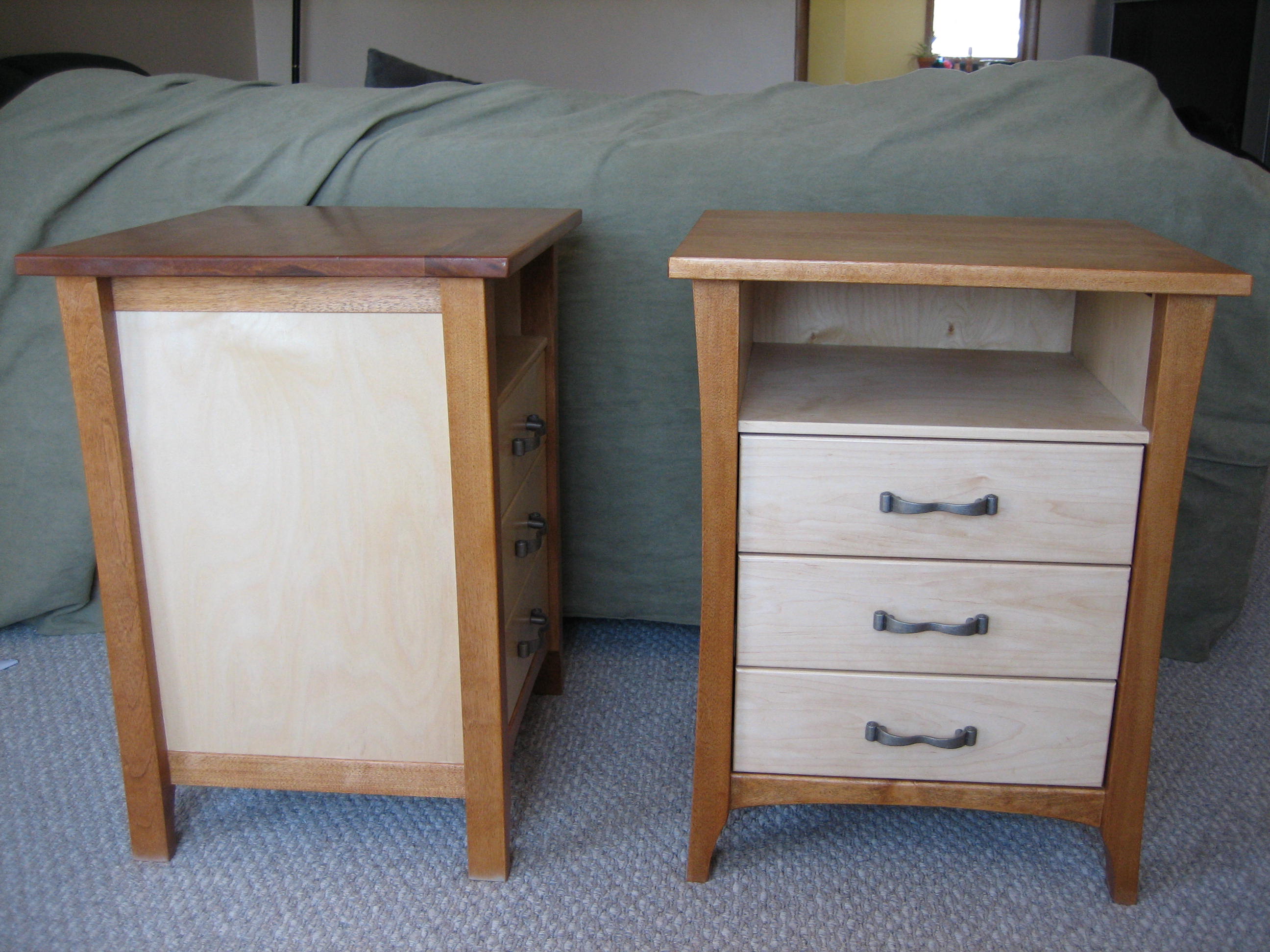 It was the AP Cambridge Queen, a "solid" birch frame of modern design, with a 16″ Simmons Beautyrest semi-plush mattress with head-to-toe pillowtop…it. was. glorious. Who would have guessed the source of my back pains was related to a 15-year-old futon? Yeah, ok fine, whatever. Damn you, student-mindset budget!!
Why Custom?
The problem was, our Saskatoon rooms were TINY! So with a bed frame of 64″ squeezed into a 104″ wide room, that left us with 20″ on either side for a nightstand. Do you want to know what the standard width of a store-bought nightstand is? Larger than that.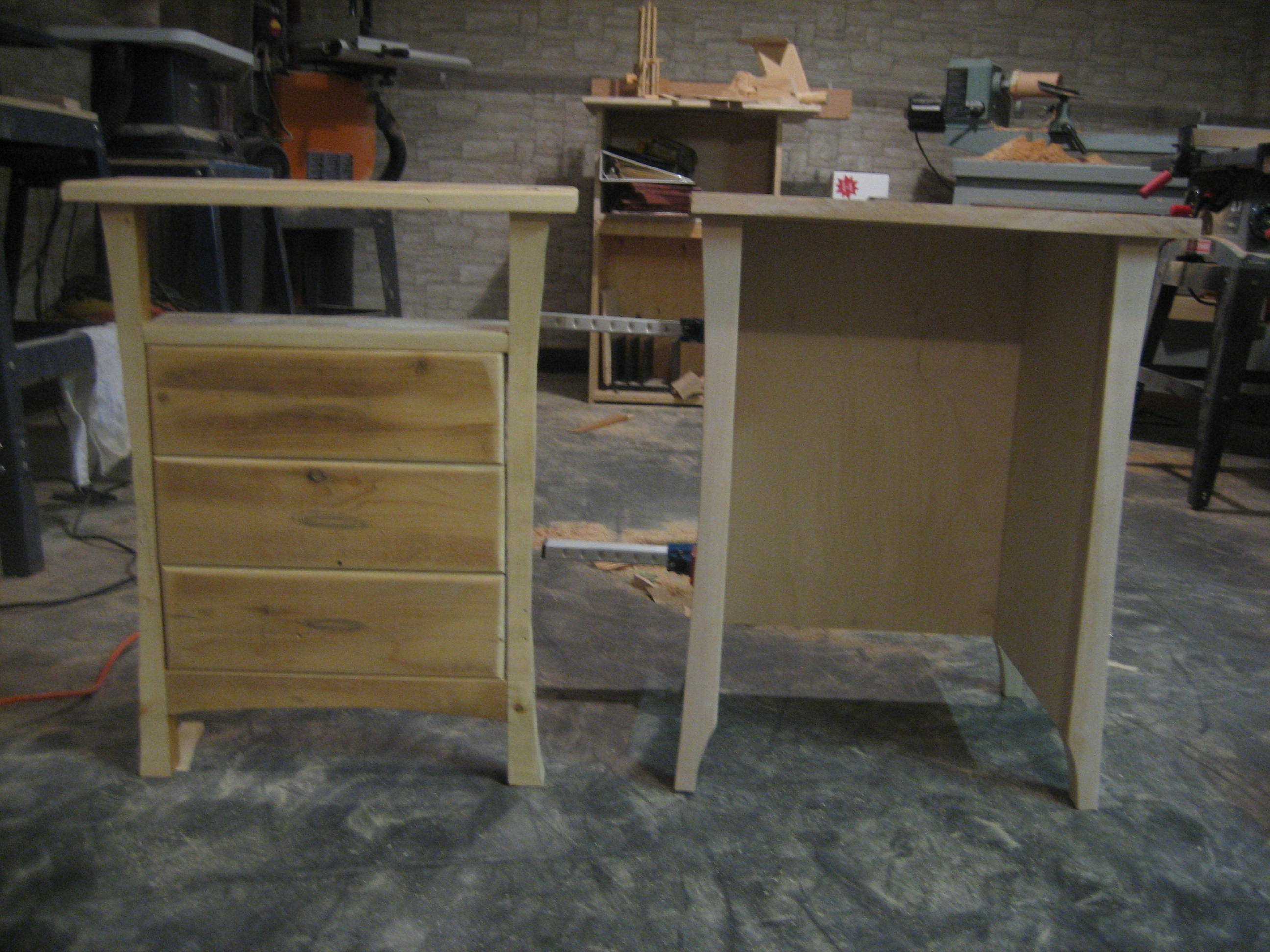 It's 2008 and I am in the wake of the "2-year coffee table" wondering if I'll be 40 before I finish another piece of furniture. But given my timid previous attempt to build with proper hardwoods, I was curious to see how much more efficient I could be with my new found confidence…and new power tools. It certainly helped that non-custom-made, "solid" wood nightstands STARTED at $800 per stand! PER STAND!
I planned for 2 design factors:
Make it fit in a 20″ span
Make sure it can store all my crap
Sam, of course, has the ability to plant inconveniently difficult design concepts in my brain, well-knowing that if I like them, I wouldn't rest until I figure out how to implement them. For the nightstands, it was the curvily swooping legs that, well, my table saw just doesn't do, let alone be able to identically reproduce 8 times!
She's like frickin' DiCaprio before Hollywood popularized the whole Inception thing.
Build Process
So with a little bit of amateur hour on Sketchup and a couple weeks of evening construction after work, I ended up with 2 identical-ish nightstands that miraculously fit perfectly on either side of the bed…at the same time!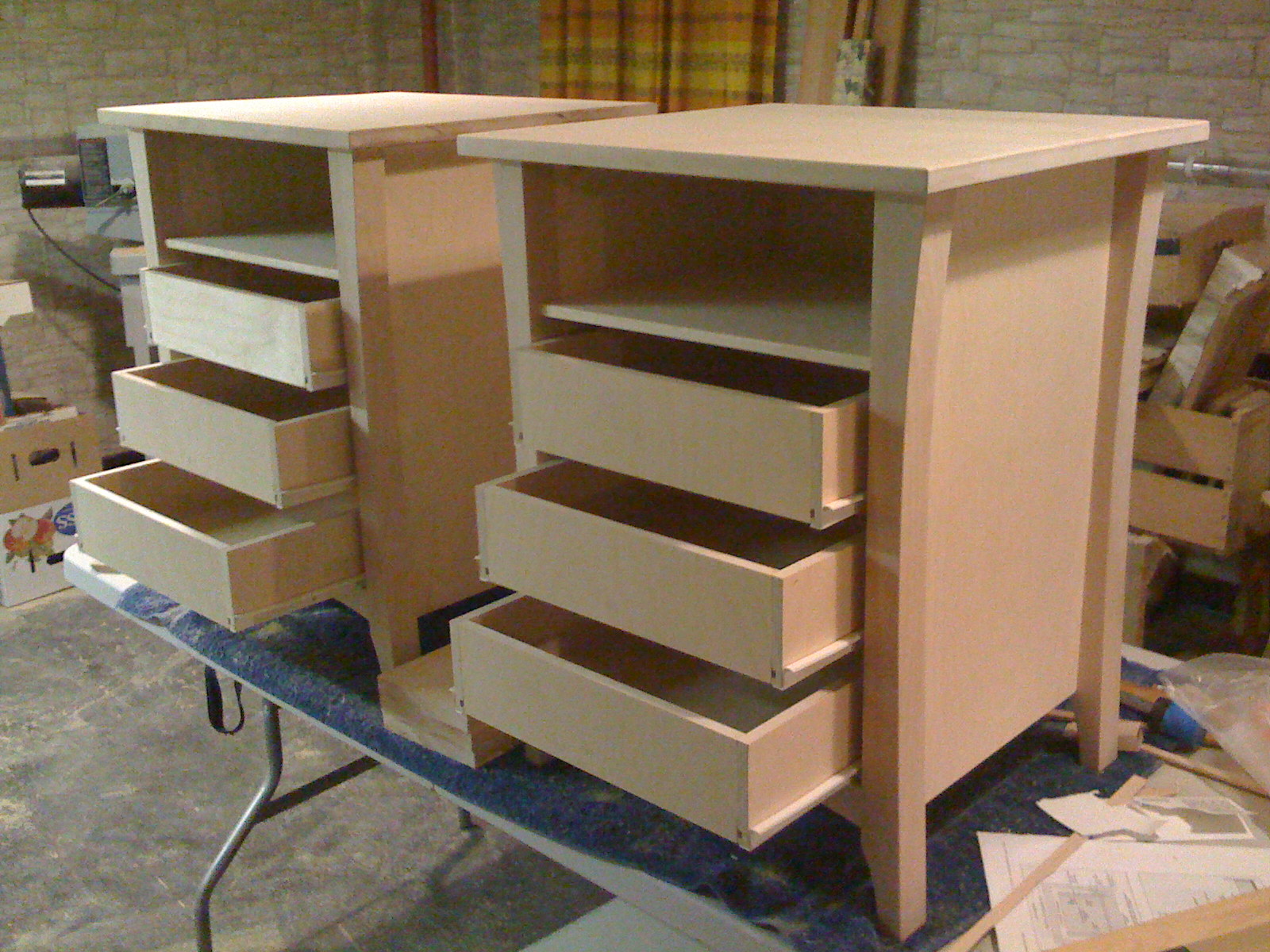 Each has a solid birch top, curved and tapered birch legs, maple drawer fronts and Baltic Birch carcass and drawers.
There is no load-bearing Varathane.