In keeping with my inconsolable paranoia of child safety and resulting over-engineering, what was originally planned to be a lightweight 20-pound free-standing bassinet, I have built a solid 60-pound "sidecar" for my baby. And I can say with confidence that, if and when the "big one" hits, I will be safe in one of two earthquake-proof places: inside my "bunker-like" garage or underneath this baby sidecar.

Design Considerations
bassinet or cosleeper style
3 or 4 sides
freestanding or attaches to bed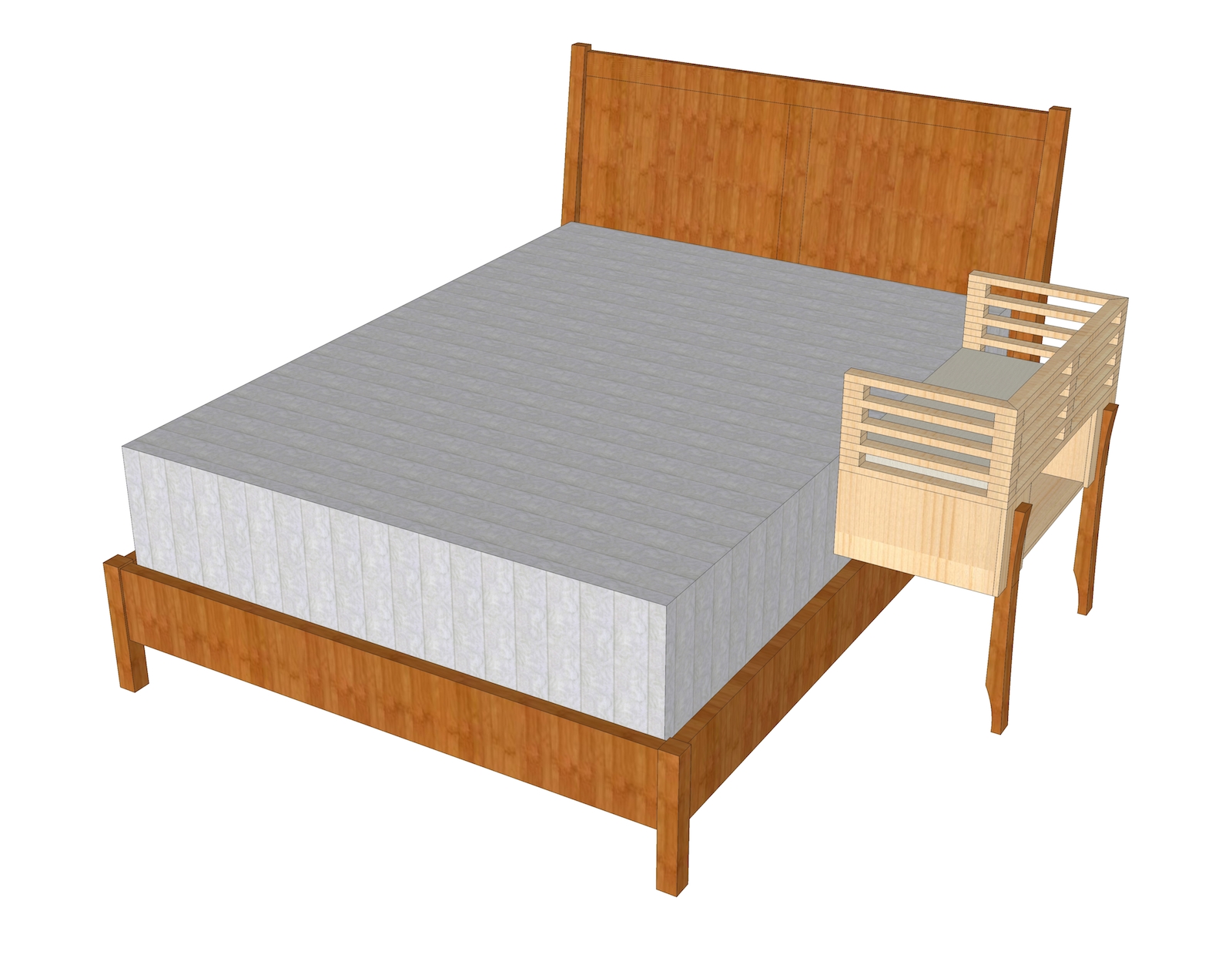 Top Frame
The top is made of solid 4/4 Birch, jointed, planed and ripped down to 2″ strips, stacked and laminated together to form each of the 3 sides.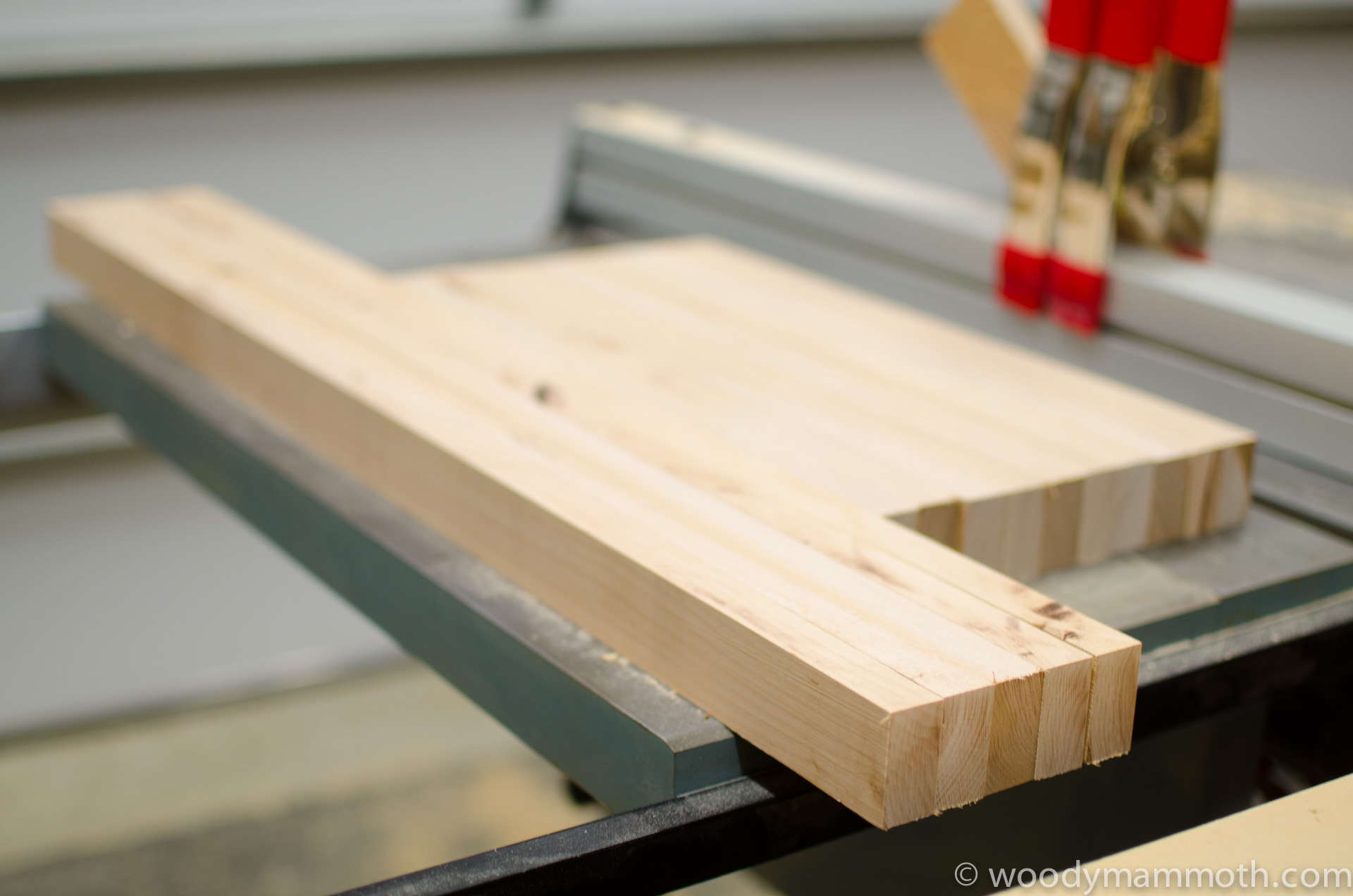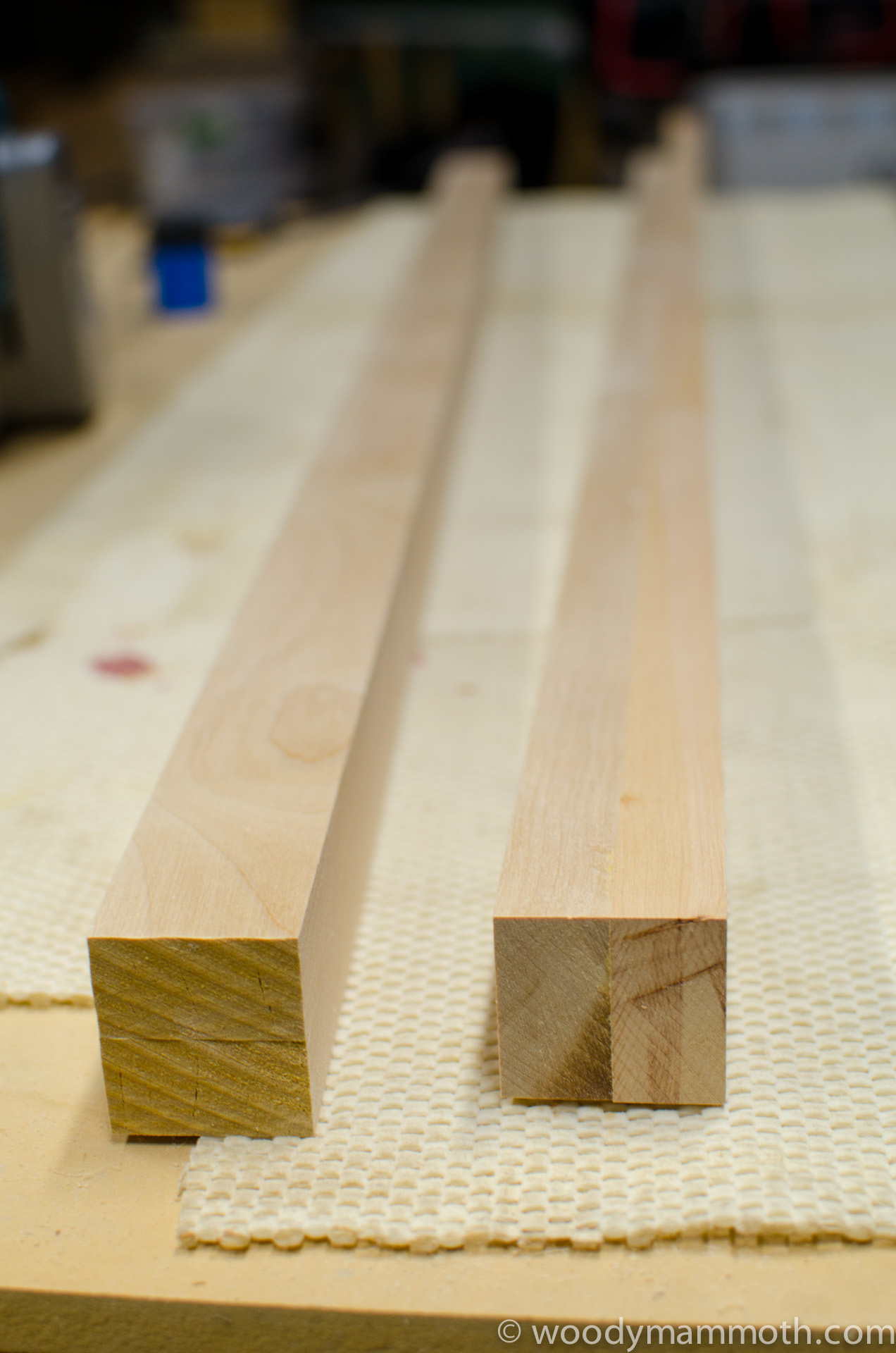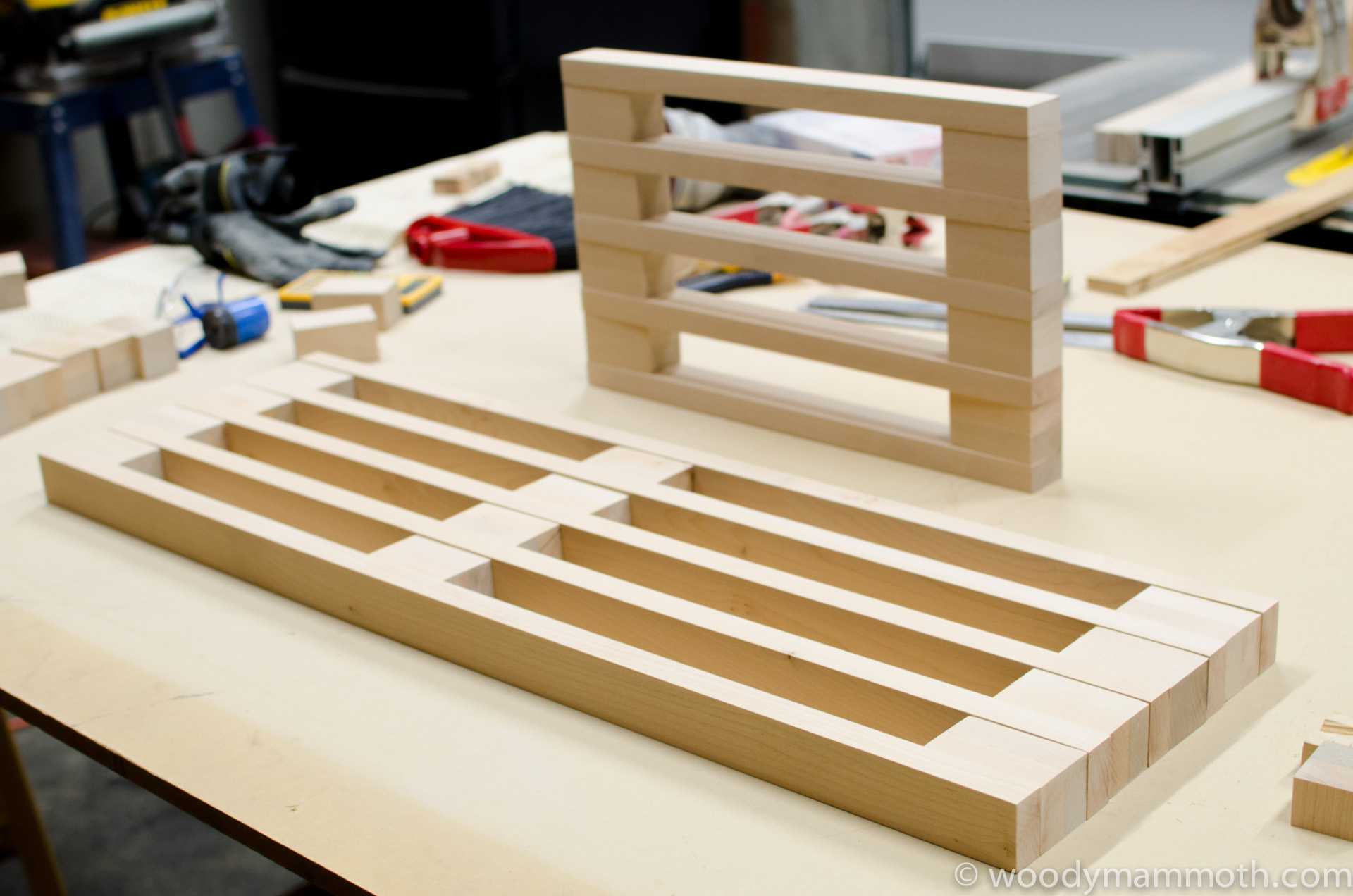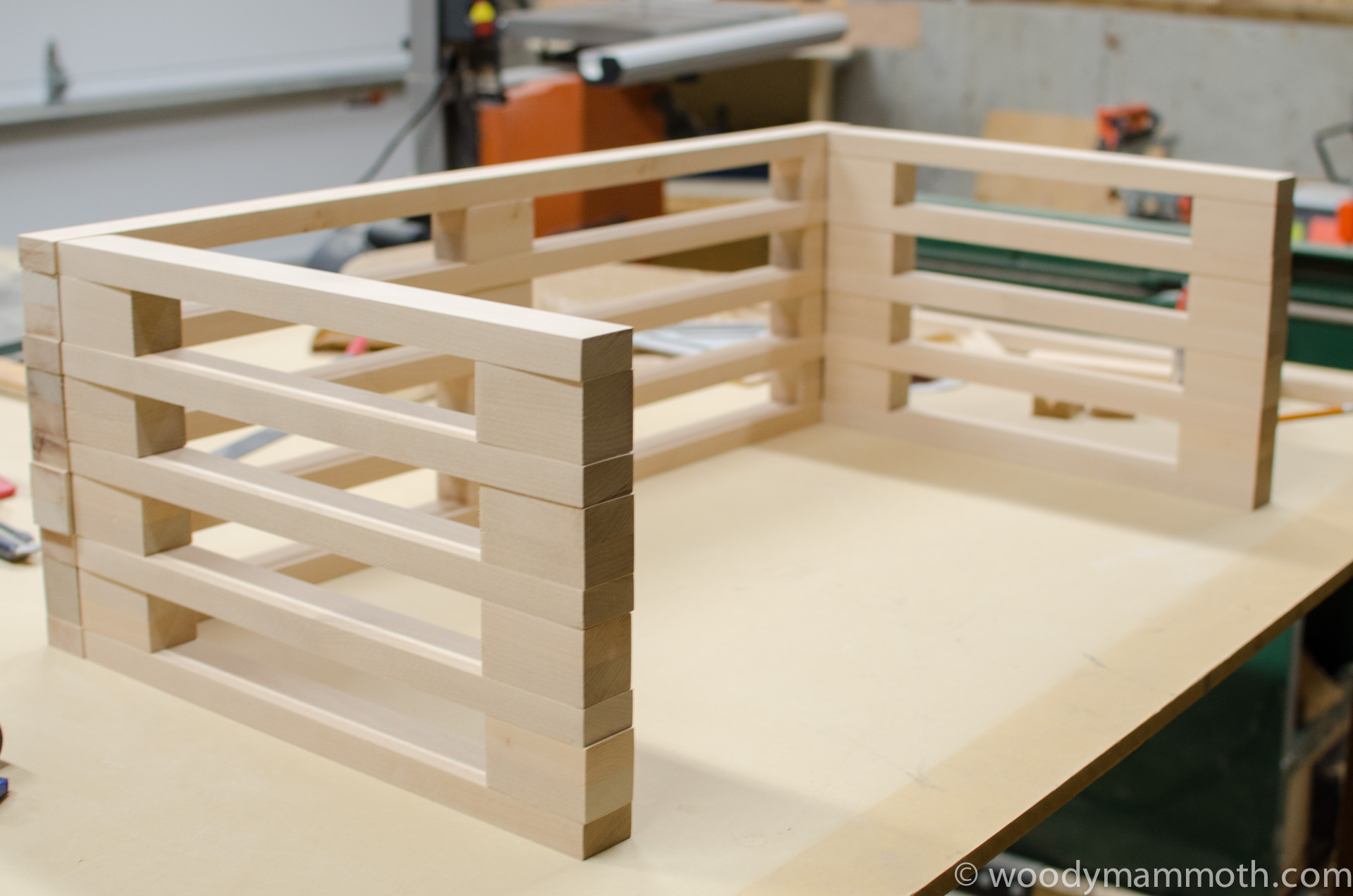 Carcass
The carcass is built with 1/2″ Baltic Birch for it's strength and quality. I used solid birch resawn from the side pieces to make the trim for exposed areas of the Baltic Birch.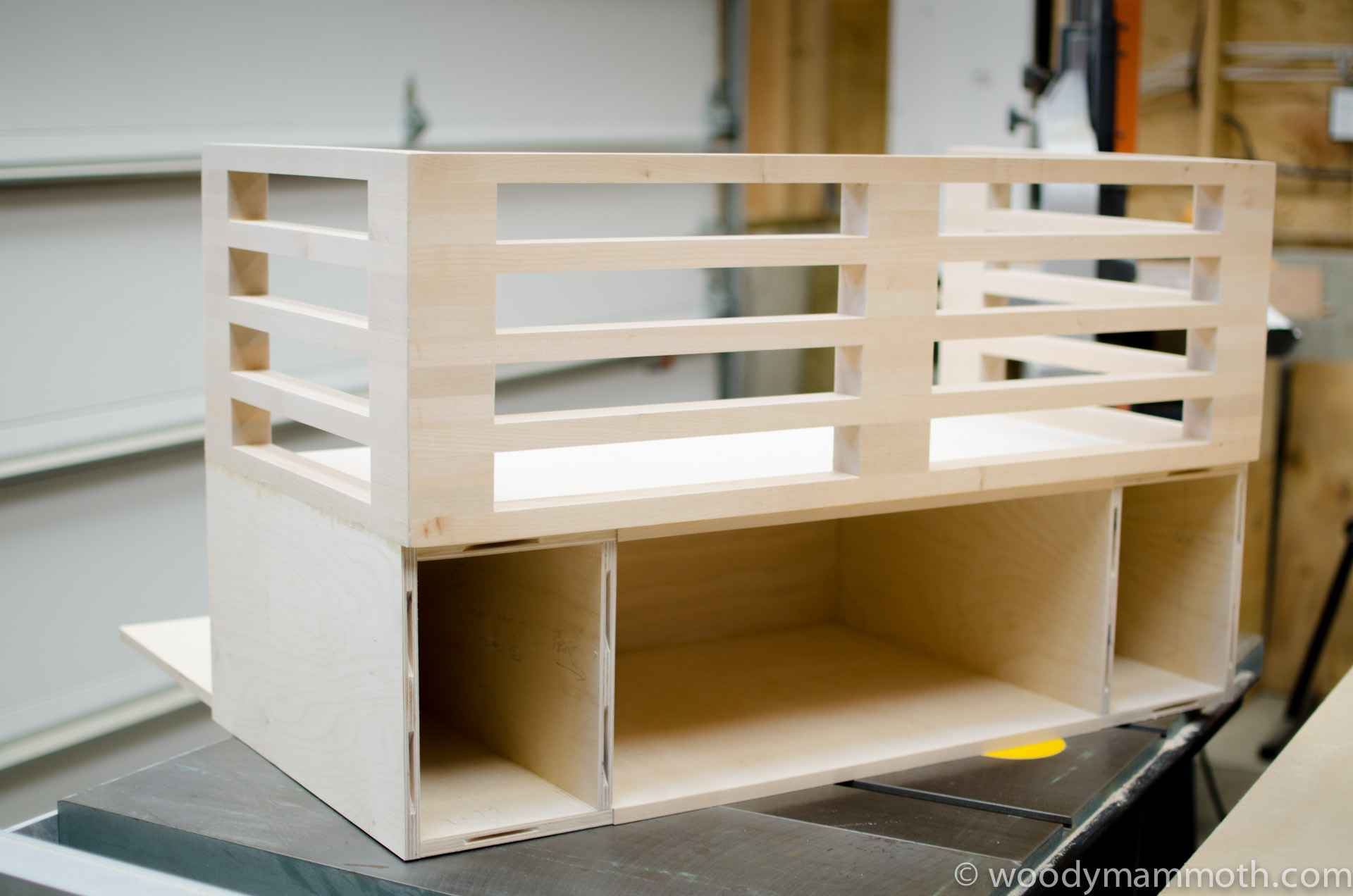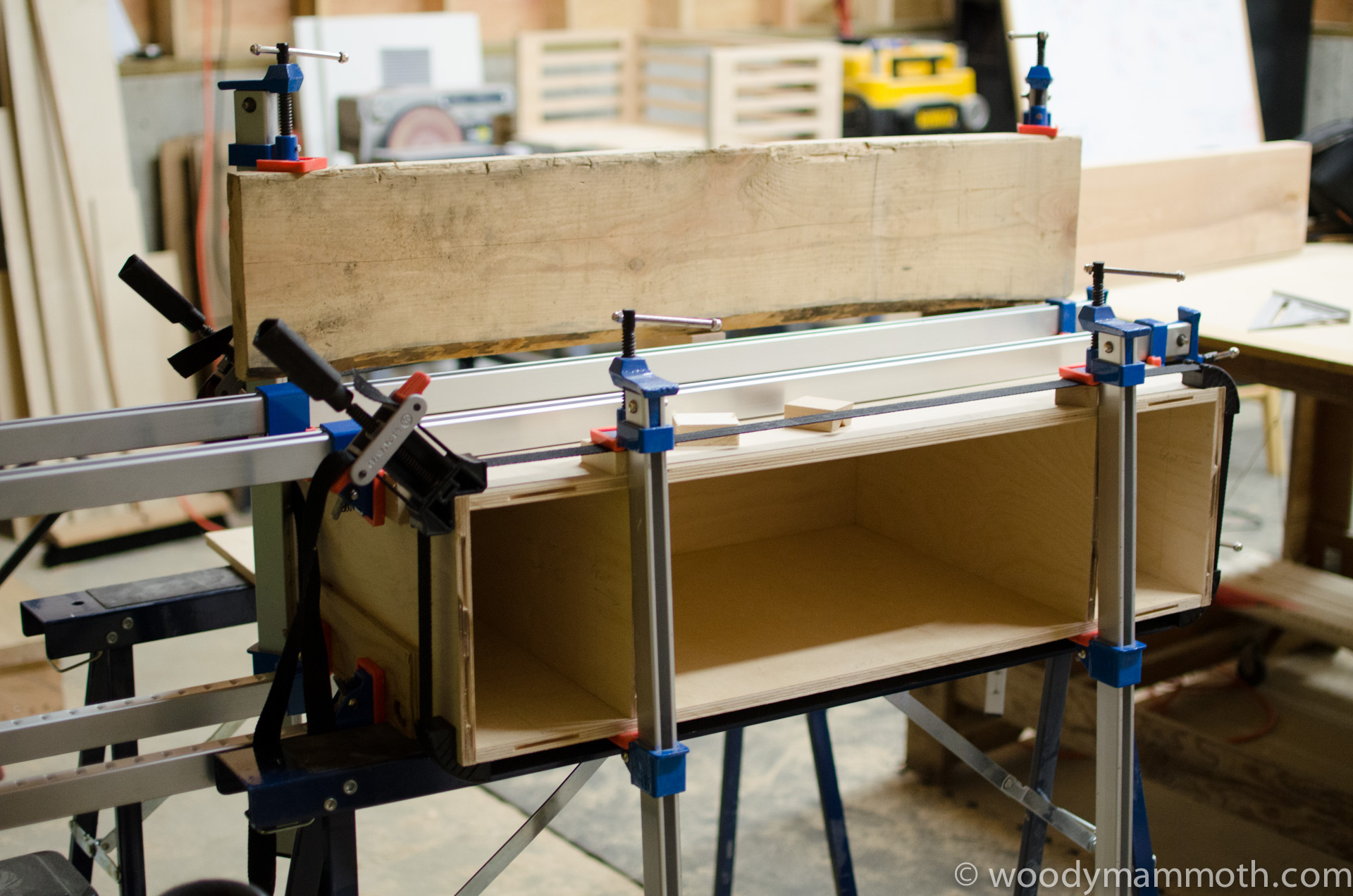 Legs
The legs are built with solid 8/4 birch. Because I don't expect the baby will be chewing on the legs and there was time to off-gas, I decided to stain the legs to offer some contrast with the carcass and top. It also more closely matches the rest of the furniture in the room.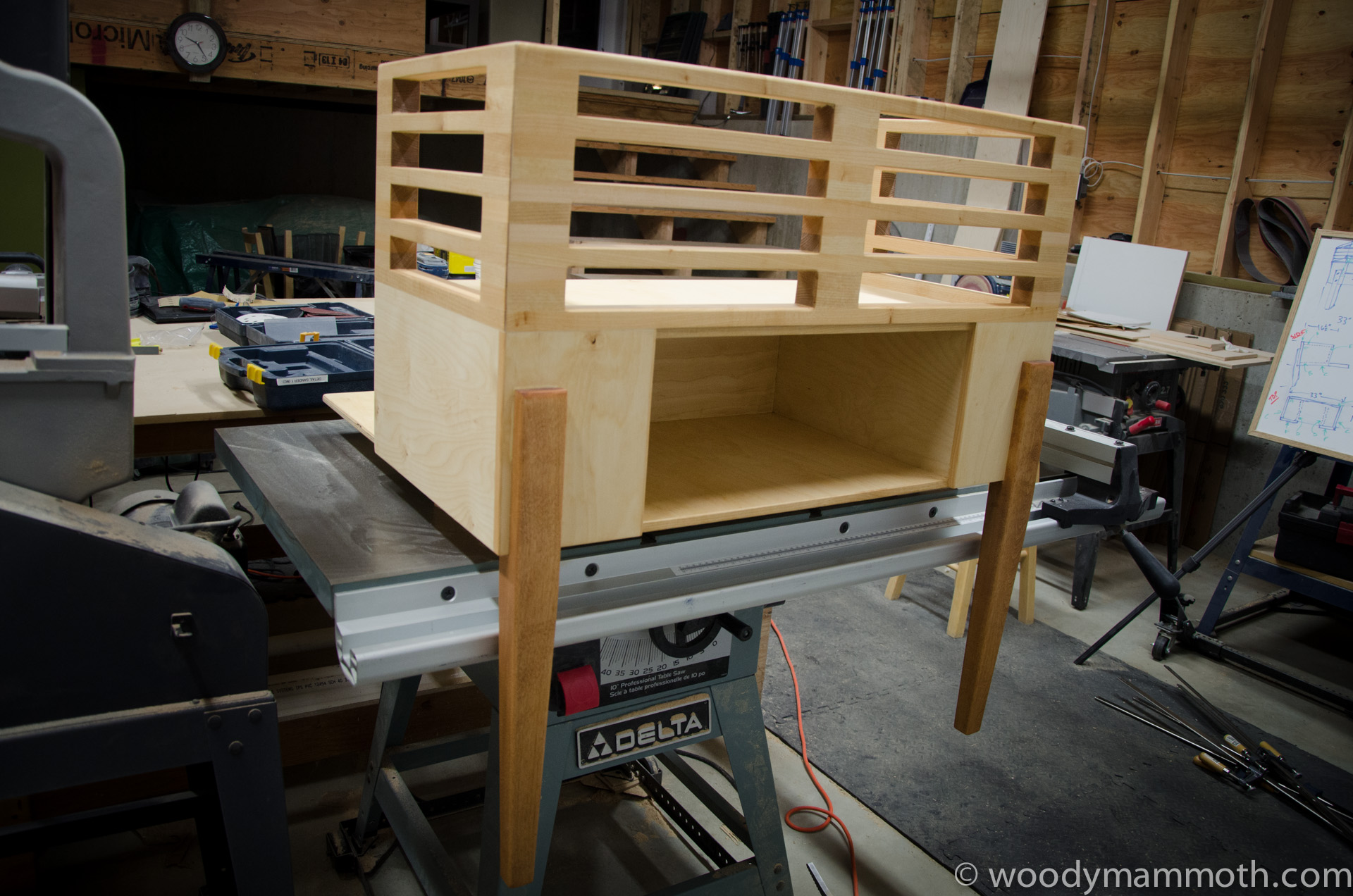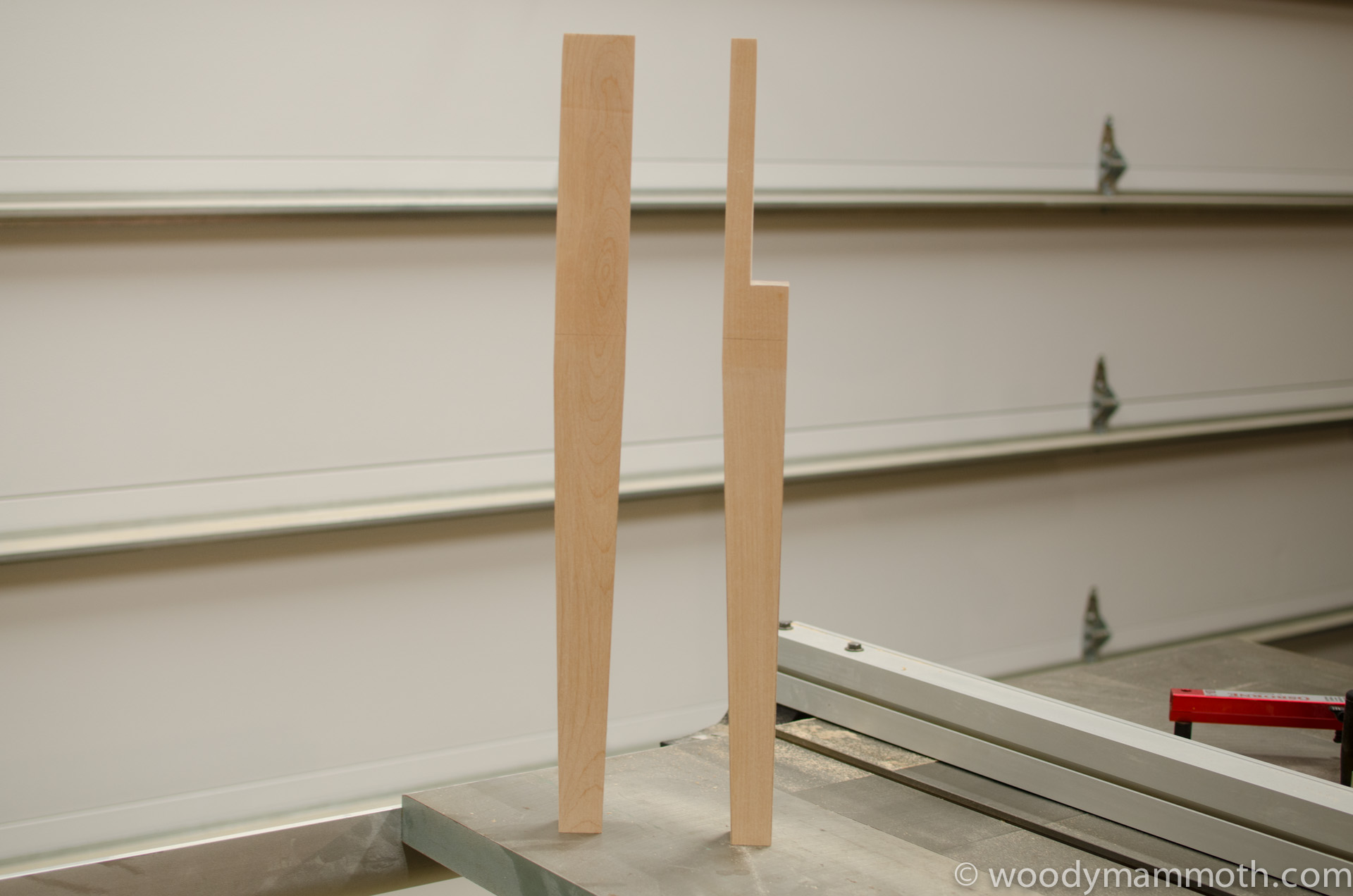 First Project Timelapse
Seeing as how this is my first project in my new garage, I thought I'd put together a mini timelapse…
Additional Sidecar Photos