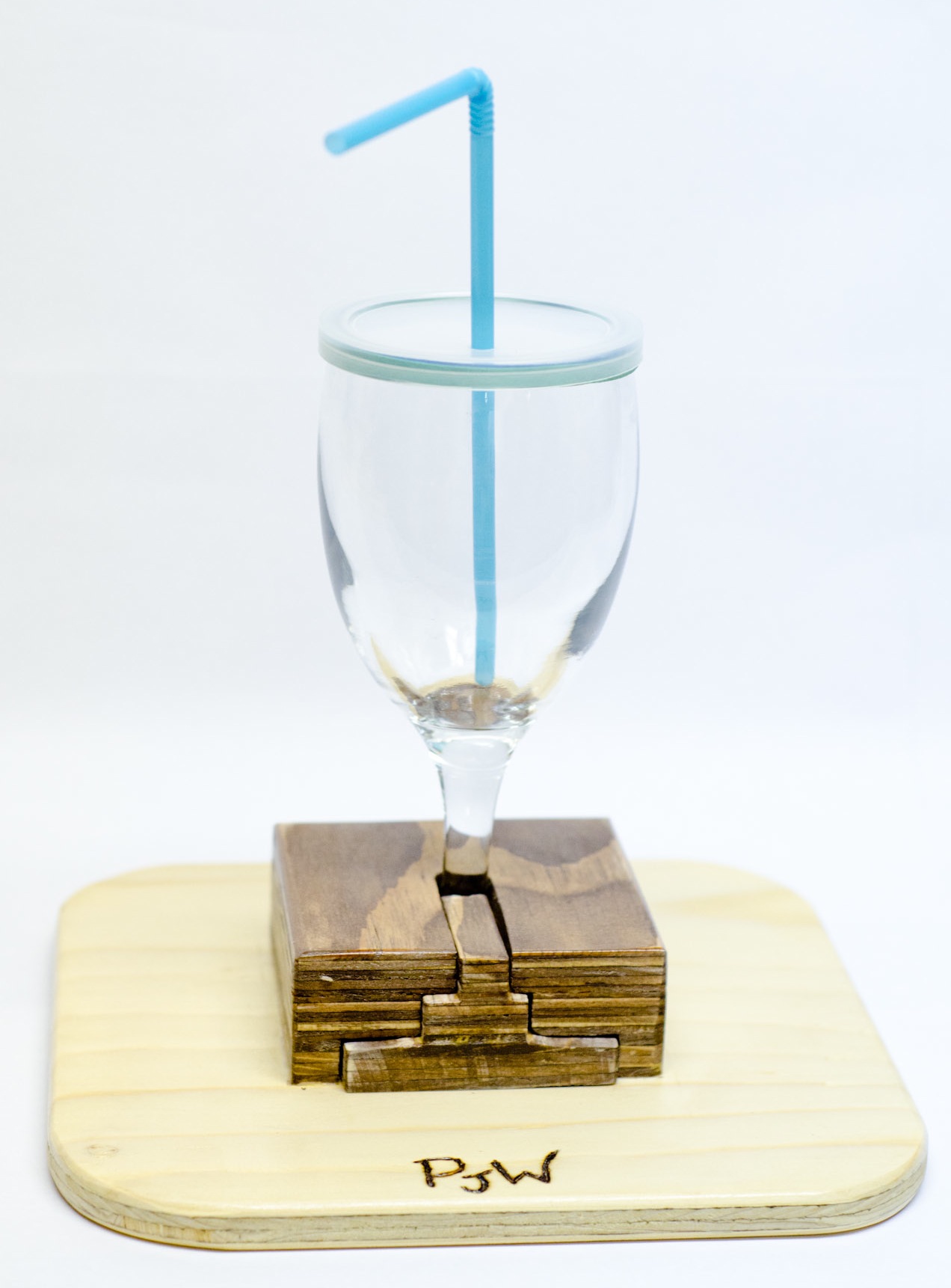 My mother-in-law has a particularly impressive ability to both spill wine and break wine glasses.  These are, of course, not mutually exclusive occurrences, but generally one does follow the other and, more often than not, in a fantastic spectacle of coordination.
It's fluid motion these days: knocking over the glass; spilling the wine; cleaning the red stain! But, while Wine Away is our favoured companion for spraying away our red wine woes in a matter of minutes, I decided to make a preemptive strike to retain some of our stain-removing reserves.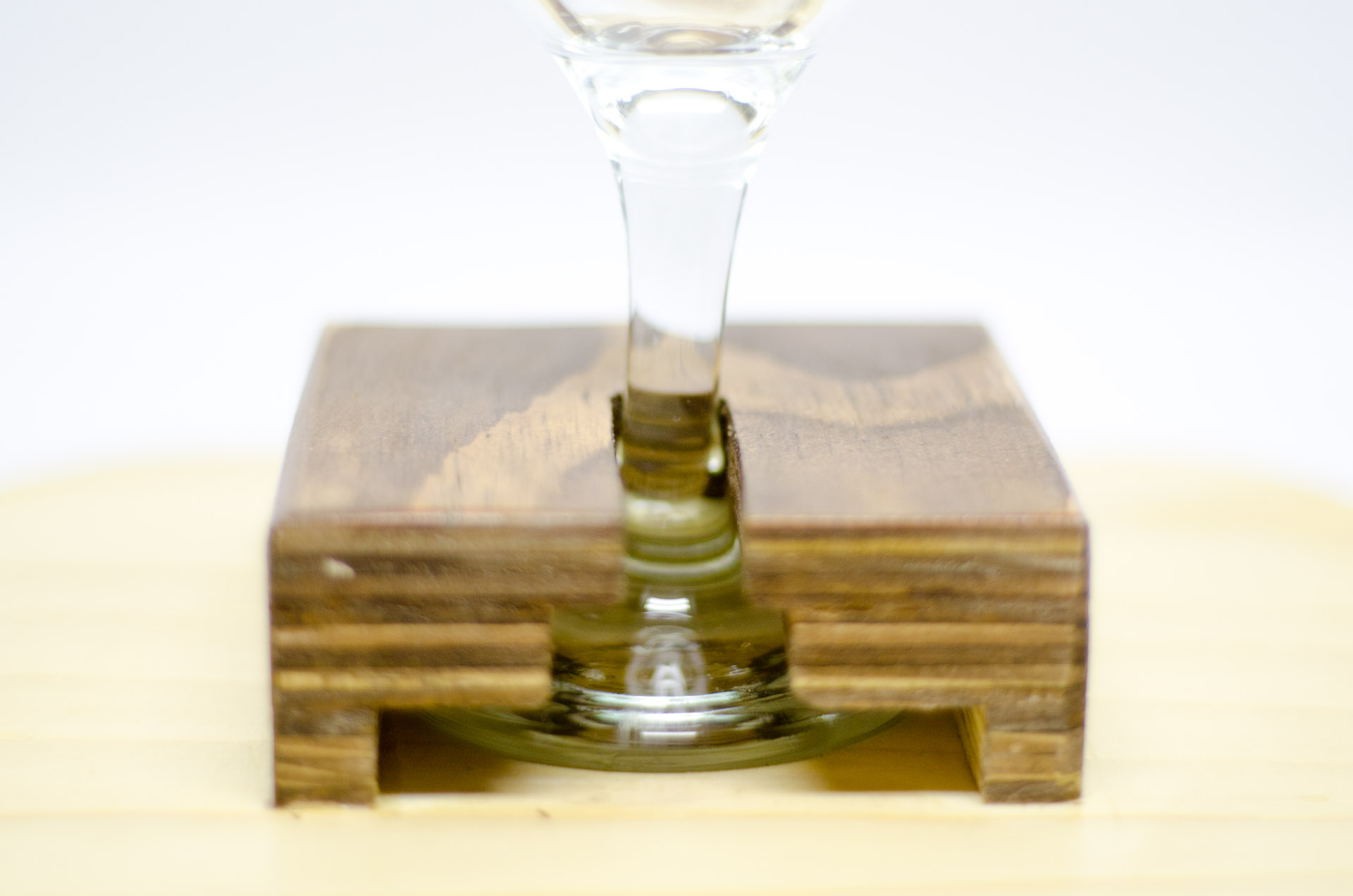 Constructed with faux-walnut 5-layer plywood, the 8″ base provides stability to the finest glassware $1.25 can afford at the Dollar Store, then secured with a contoured key, friction-fit into place behind the glass. A 3-ply rubber band from veggie bags of past groceries wrap the rim of the glass to secure the BPA-free spill-proof lid, leaving the gasket-sealed straw as the only viable escape for the red wine within.
Behold. The Incredible Spill-resilient — or, should I say, Spill-silient — Wine Tray.