A little while back, a friend needed a new stand for their behemoth printer such that they wouldn't need a step ladder to use it. And while there was nothing particularly ground-breaking about its construction, my recent purchase of a GoPro and rediscovery of iMovie would have you think otherwise…

GoPros and iMovie
First of all, I'm not really sure why I do the things I do…but I do them…

Dell Disclaimer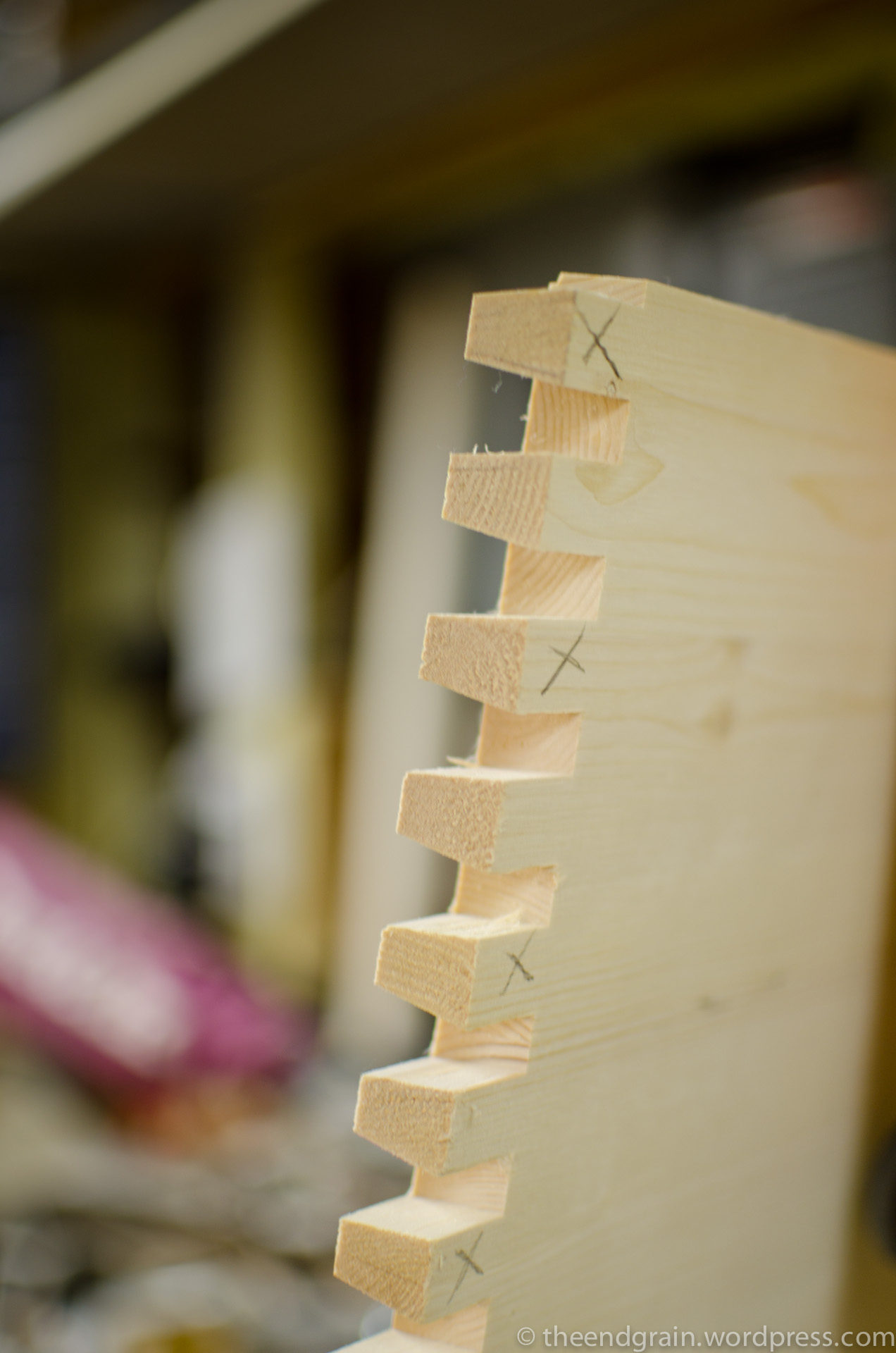 And secondly, after I finished building the stand (but before I delivered it), we realized there is a sizeable difference in footprint between the Dell 2150 and Dell 2155.
While most companies would use a 5-point value difference in their model numbers to represent things like "250 sheets vs 500 sheets", "10ppm vs 20ppm" or "now in stainless steel", Dell seems to think that it warrants the difference between "printer" versus "printer, scanner, faxer, copier, and frickin' coffeemaker."
But what did that mean to me? It meant that the 2150-fitted stand would not support an additional 6″ of depth. But rather than burn what I had and start from scratch, I ended up making an additional 6″ dovetailed frame to attach to the back. The trick was to make the dovetail spacing match those that had already been cut. Suffice it to say, if ever the opportunity, I don't recommend looking too closely at this stand.