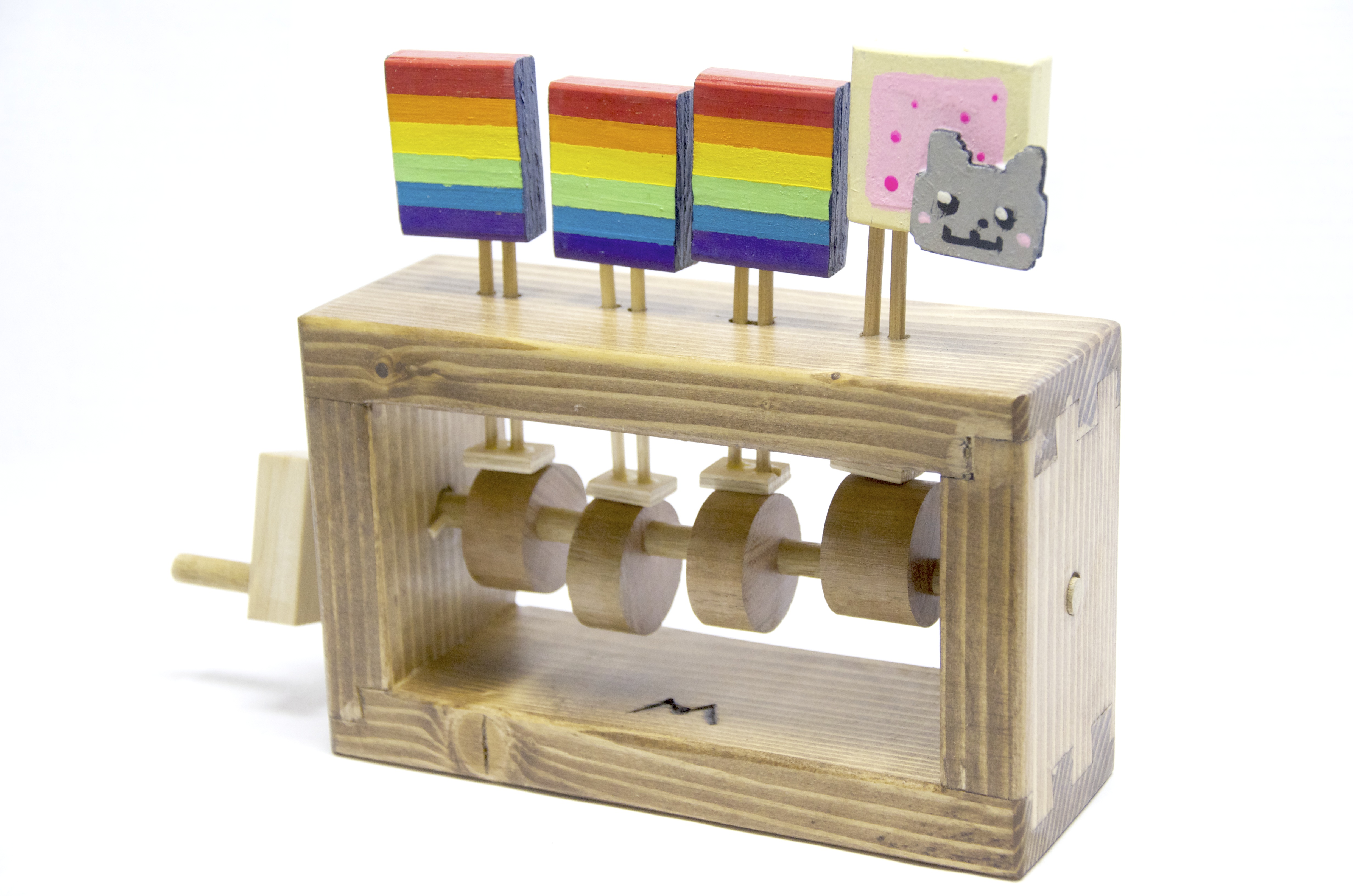 For the past couple months, I have been avoiding the shop.  It was a long battle to plead for garage permit approval only to boil down to 30 torturous minutes in a meeting with the horrible Board of Variance.  Their ignorance on the situation and their strangely biased comments against "the young people" moving into the neighbourhood culminated to the anger and deep hatred I feel for them at this moment; but in the end, I'm at a loss for words.  It is clearly a story for another time.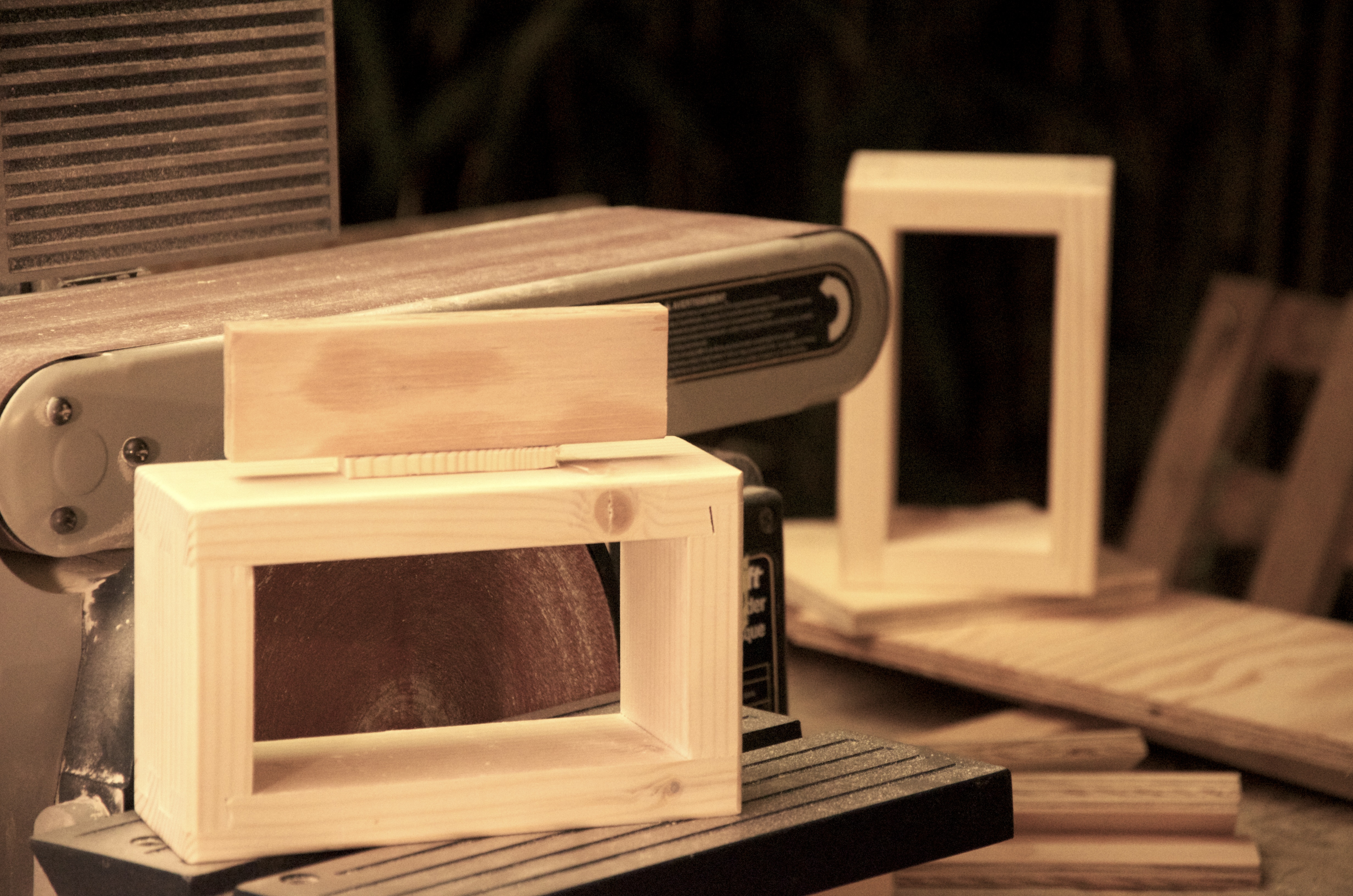 However, it's Christmas and I have a seriously foolish ambition to make many of my gifts.  We decided to host the office Christmas party at our house, so I thought it would be fun to make something geekily ridiculous.
Everybody likes a good internet meme, but my office had a particular fondness for Nyan Cat.  And so for the "White Elephant" gift exchange, I thought I'd try my hand at a Nyan Cat-omaton.  Bear in mind that I only had a few late evenings after work to build it, so unfortunately, MANY corners were cut (like no legs/tail, botched glue job).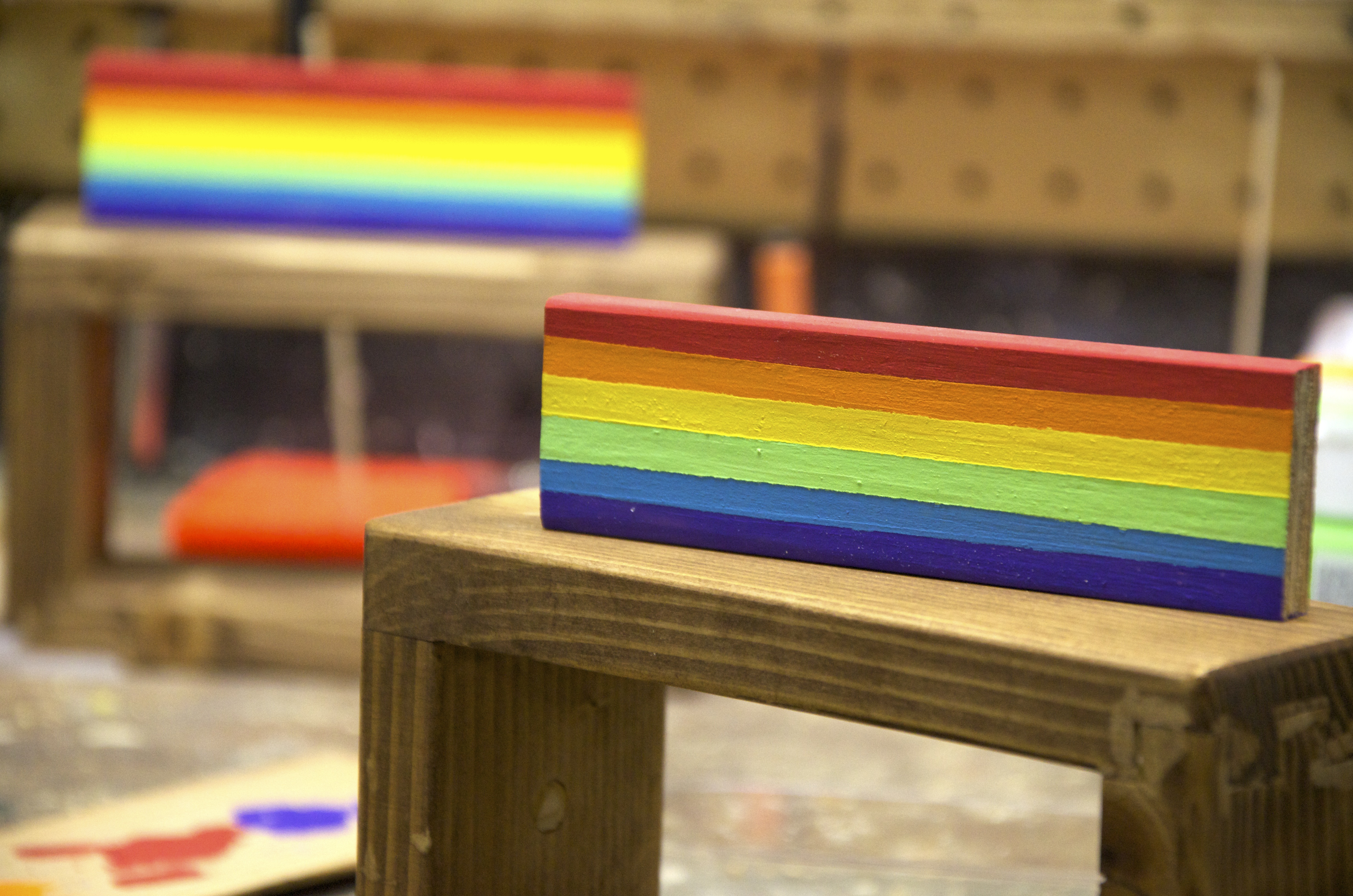 Around the time that the 2nd — yes, the SECOND — Justin Bieber gift was unwrapped during the gift exchange, I no longer felt bad.
Anyway, I'll try to find some time to make a video soon, but it works very similar to the Caterpillar Automata I made in the past…except, you know, with rainbows and Pop Tarts.  In the meantime, when you turn the crank, it basically does this: